Chirinos (broken arm) begins light rehab
Catcher yet to resume baseball activities, on track for mid-June return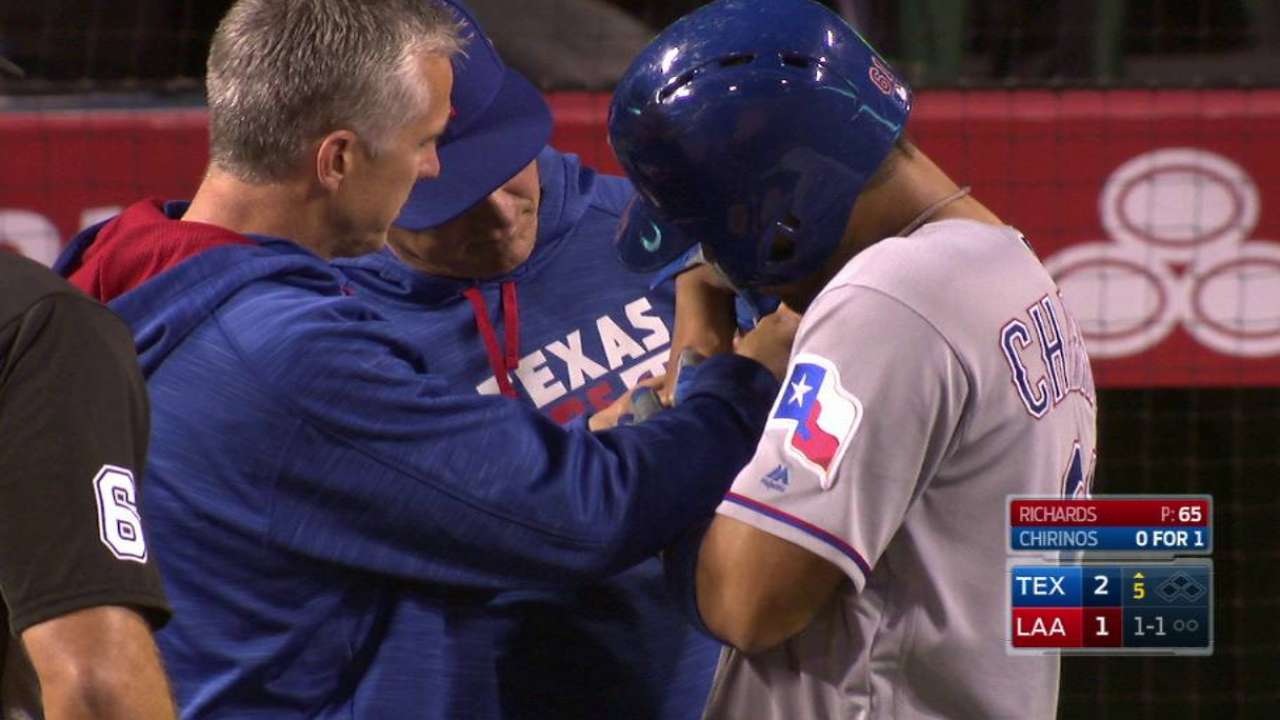 DETROIT -- Rangers catcher Robinson Chirinos has started a light rehabilitation program and is taking pitches in the cage, but he hasn't yet progressed to actual baseball activities. Meanwhile, Yu Darvish pitched in his second rehab outing since undergoing Tommy John surgery, and Josh Hamilton has been moved to the 60-day disabled list.
X-rays taken on Chirinos' broken forearm last week came back clean, allowing him to progress to basic manual resistance rehab that involves range of motion and other movement activities. However, movements are still limited and under a controlled environment right now. Chirinos hasn't yet moved to using resistance bands.
Chirinos has been sidelined with a fractured right forearm since being hit by a pitch on April 9. The break required a procedure to attached a metal plate to the fracture to protect the bones. He was placed on the 60-day disabled list on April 10 and had not started rehab until recently. The Rangers catcher is currently on track to return around mid-June.
"I think given the severity of the break and having to put a plate on it, I think he's right on target in what he's capable of doing right now," manager Jeff Banister said before Saturday's game. "Still not anywhere close to being close to baseball active."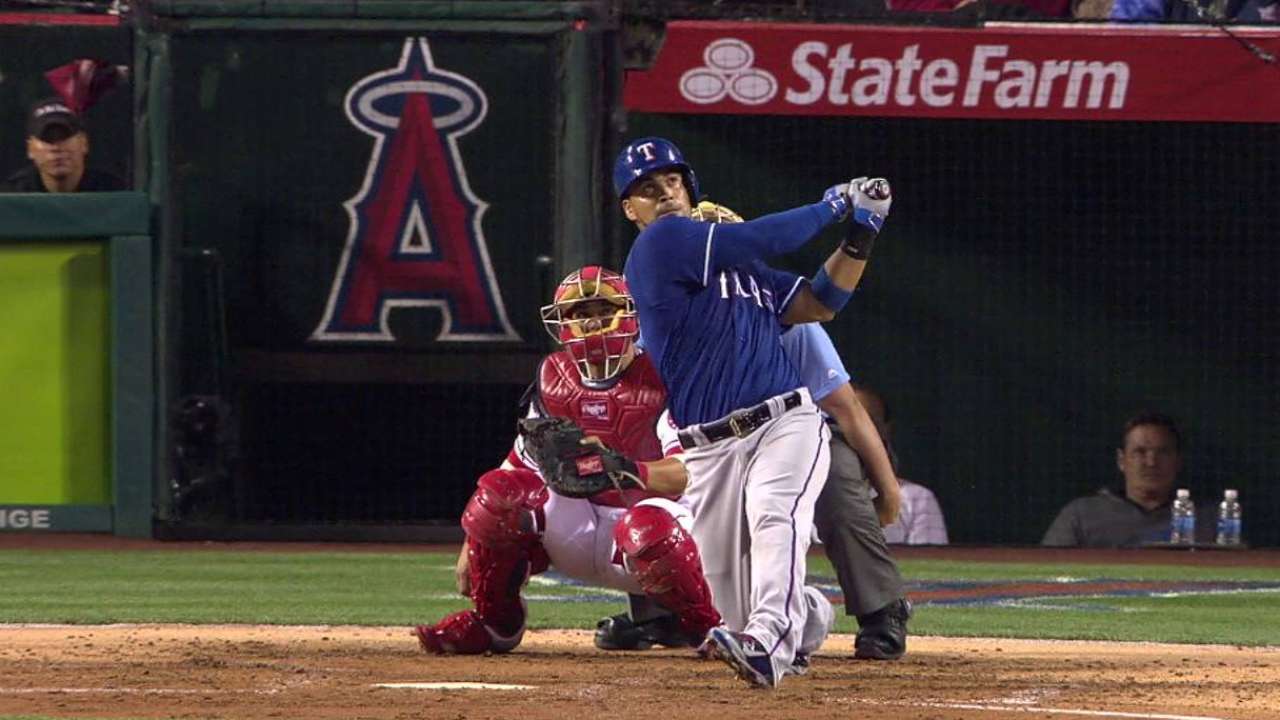 As for Darvish, he threw three innings in a rehab game with Triple-A Round Rock on Friday. He touched 98 mph and gave up a run on two hits. He also walked a batter and struck out three. While this was just his second rehab outing, Darvish was sharp and his delivery looked good. He'll throw a side session on Saturday. He's still expected to return sometime between mid-May and early June.
Hamilton has been on the DL recovering from left knee surgery and was expected to be out for some time. He went on the DL on March 25 and hasn't yet been able to start his rehab. Since a 60-day DL can only be back-dated to Opening Day, the earliest Hamilton can return to the major league roster is June 4. He's still at least a week away from beginning a rehab assignment.
Catherine Slonksnis is a contributor to MLB.com based in Detroit. This story was not subject to the approval of Major League Baseball or its clubs.