Farrell could face discipline following ejection
Red Sox manager never vacated dugout, says he was trying to protect Papi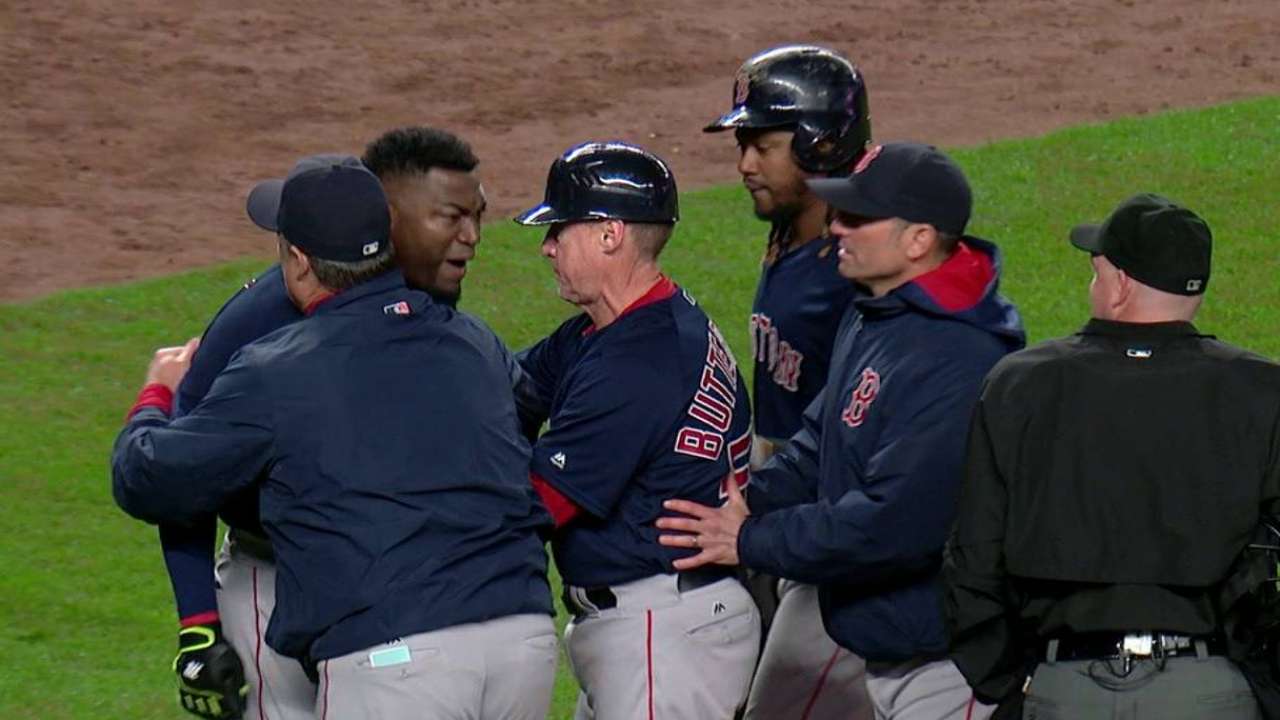 NEW YORK -- It isn't very often you see a manager come storming out of the dugout for another argument minutes after he's already been ejected from a game. But Friday night presented uniquely emotional circumstances, and Red Sox manager John Farrell was trying to protect star slugger David Ortiz.
Because Farrell never actually vacated the dugout after his ejection, he could face a suspension from Major League Baseball.
But while doing so, he helped Ortiz avoid a suspension. Ortiz was steaming mad at home-plate umpire Ron Kulpa for making two called strikes he didn't agree with in a ninth-inning rally that fell short.
Farrell stepped between Ortiz and Kulpa, helping to avoid any physical contact between the two in Boston's 3-2 loss to the Yankees.
"I'm sure I'll hear something," Farrell said of potential discipline. "You always do when you're thrown out of a ballgame. We'll see what comes down."
Farrell had been ejected on the called strike two, also stepping in front of Ortiz on that occasion.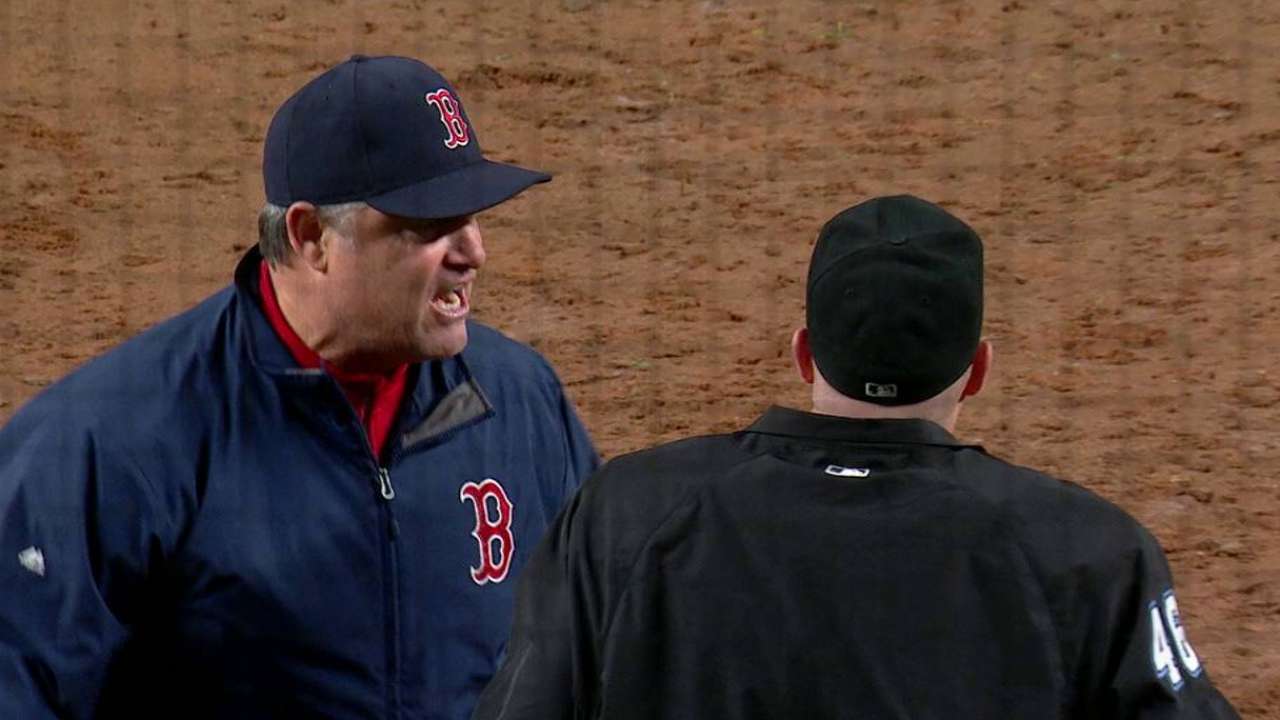 "I came out, the players are first and foremost," said Farrell. "Given what was taking place at the moment, you never want to see any kind of physical contact, as slight as it might be. So I felt it was important to step in again."
Credit the manager for a witty response when asked why he didn't retreat to the clubhouse after he was ejected.
"Great finish to a game," said Farrell. "I didn't want to miss it."
Ian Browne has covered the Red Sox for MLB.com since 2002. This story was not subject to the approval of Major League Baseball or its clubs.