Scioscia still confident in Rasmus as starter
Angels' righty fills in for Richards, who could be lost for season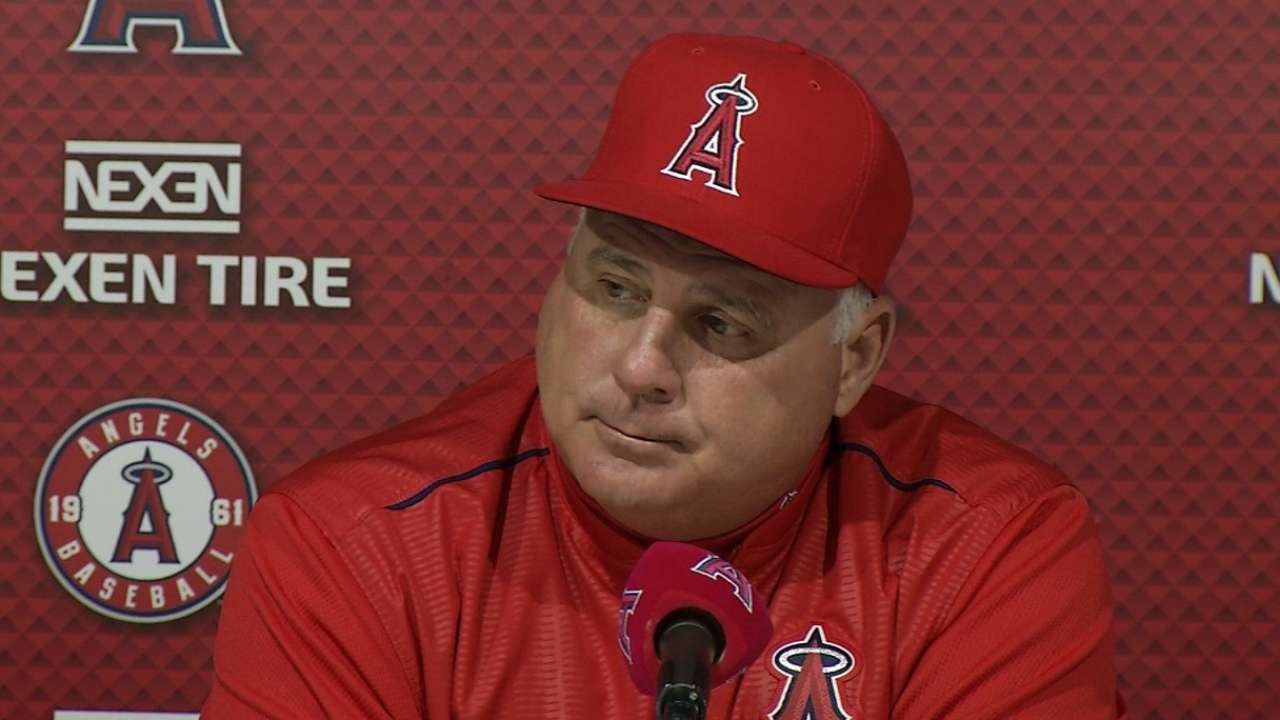 ANAHEIM -- It was a rare dreary, rainy day in Orange County on Friday when the Angels received news that matched the weather. Garrett Richards was diagnosed with a torn ulnar collateral ligament in his right elbow and would likely need Tommy John surgery, effectively ending his season. It's a blow to any team when an ace goes down, a bigger blow to a team that already had three other starting pitchers out with injuries.
Much like in 2014, when the pitching depth was thinned and the Angels needed to fill Richards' spot in the lineup, the job went to Cory Rasmus, a converted reliever. But the conversion hasn't quite been completed.
Rasmus gave up five earned runs on five hits in a 5-2 loss to the Rays on Friday night at Angel Stadium. It was his first start of the season, though Angels manager Mike Scioscia said it would't be his last, even if it wasn't exactly what the Angels were hoping to get from him.
"Cory is better than he showed tonight," Scioscia said. "He couldn't get that one pitch to get out of the first inning, but we know what he can do when he gets the ball. He did a great job for us a couple years ago and I would say that his stuff is every bit as a good as that. So we're going to turn the page on it and hopefully he'll feel a little more comfortable the next time out."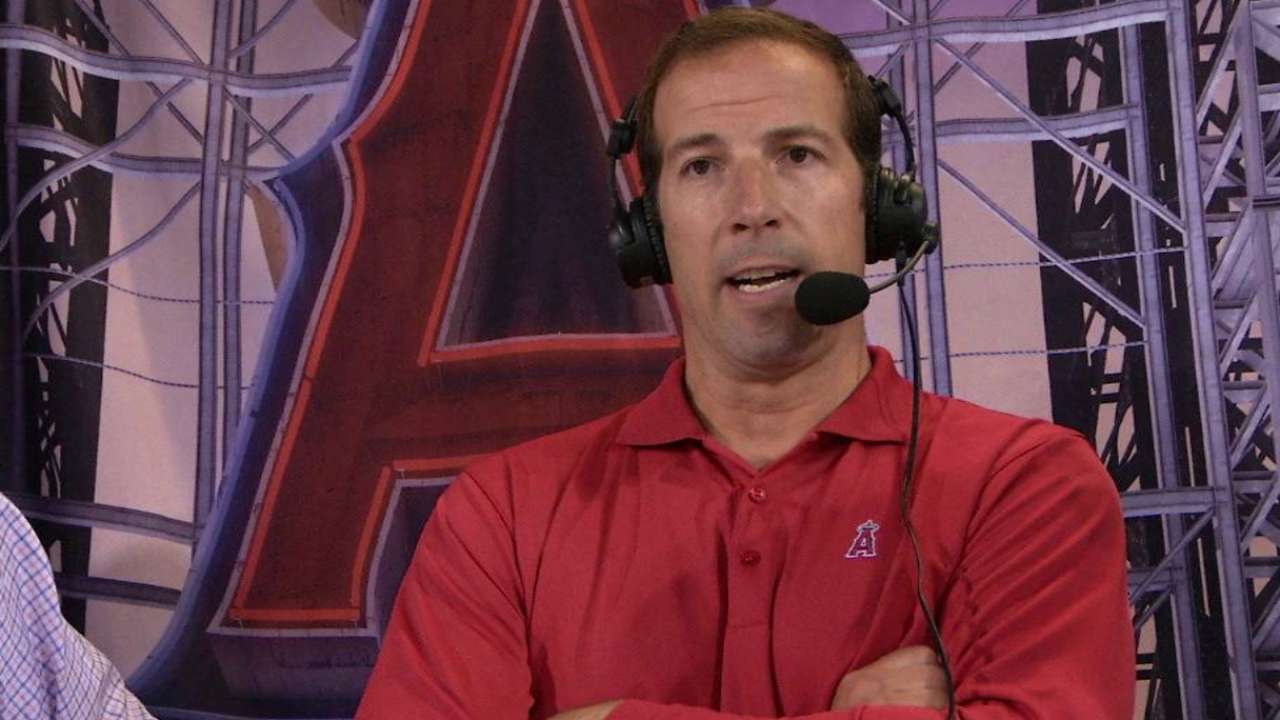 Rasmus said he hasn't prepared like a starter and for good reason, he hasn't really had to. He's previously made eight appearances out of the bullpen this season and with a rotation that appeared strong as the season opened, it didn't look as though Rasmus' starting services would be needed.
"It's almost like what you do before you go pitch," Rasmus said. "In the bullpen, you're ready all game all game long. But as a starter you almost have to find a way to like, tone yourself down ... and then when you get out there, you let it fly. Today, I felt like I got a little excited. I didn't execute as well as I probably should have or probably would have liked to have."
Rasmus knows his limits. He doesn't have a wide array of pitches to use and doesn't have multiple out pitches. He admittedly struggled to calm himself down after a 92 mph four-seam fastball was hit by Corey Dickerson into the stands in the first inning.
"Sometimes you kind of get out of control and maybe speed it up a little bit," Rasmus said. "I think if I get another chance, hopefully I can contain myself a little better and make some pitches."
Abbey Mastracco is a contributor to MLB.com based in Anaheim. This story was not subject to the approval of Major League Baseball or its clubs.