Thor still looking to neutralize runners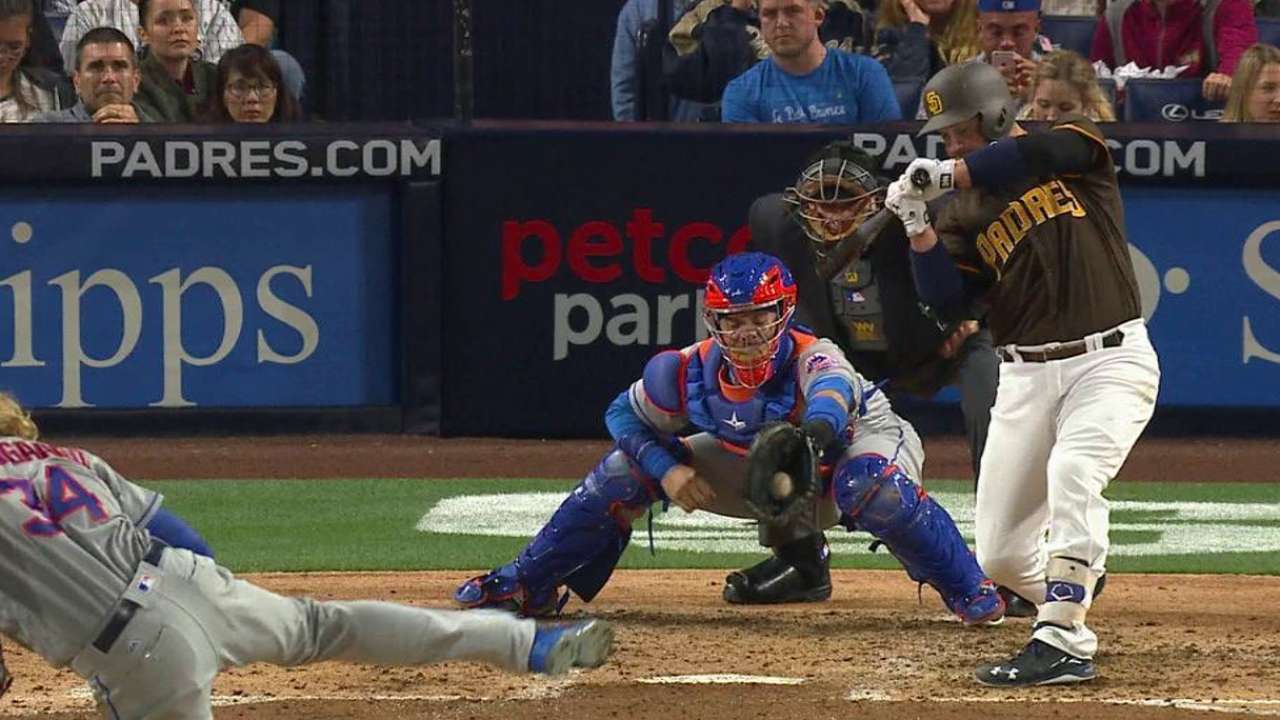 SAN DIEGO -- Word is out around the league, and has been for some time now. Teams are running. So when Noah Syndergaard allowed a one-out single in the second inning of Friday's 2-0 Mets loss to the Padres, a phalanx of scouts whipped out their stopwatches, timing his much-publicized move to home plate.
It wasn't noticeably different, according to one scout in attendance, still in the realm of 1.4 seconds. So it's not surprising that the end result wasn't terribly different, either -- a Jemile Weeks stolen base in the fifth inning directly led to the Padres' second run, when Jon Jay laced a single up the middle to score him from second.
But Syndergaard and the Mets do feel they are making tangible improvements to his performance against the running game.
"I feel like I finally figured it out," Syndergaard said. "I was a little quicker during innings one through five. But I really felt a lot more comfortable in the sixth inning. I made a little slight mechanical adjustment that helped me be quicker toward home plate, and also deliver a quality pitch."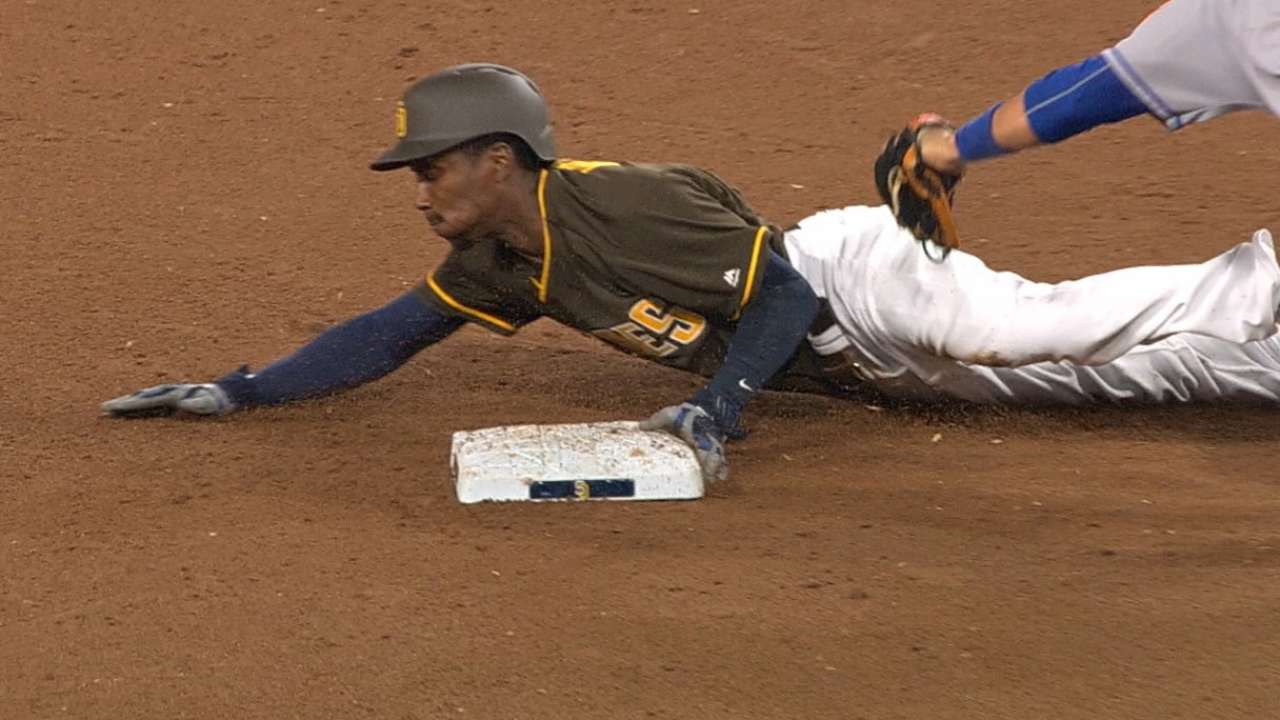 For now, the sample on that is too small to draw conclusions; Syndergaard faced just one batter in the sixth inning with a runner on base, departing after giving up two runs on six hits. Only time will tell if he carries his adjustment into future games.
But the Mets are optimistic, hopeful that Syndergaard's stolen base problems will soon become a thing of the past.
"I'm just all about getting a little more comfortable," Syndergaard said, "as well as being quicker to home plate."
For most of the past two weeks, the Mets have taken pains to help Syndergaard improve in that regard. After each of his last two starts, the right-hander worked with pitching coach Dan Warthen to improve his mechanics, hoping to speed his delivery without adding a slide step -- and also without sacrificing his command in the strike zone. Friday, manager Terry Collins went as far as to start journeyman catcher Rene Rivera behind the plate over Kevin Plawecki, who cannot match the veteran for arm strength.
The results were mixed. Rivera did his part, consistently getting rid of the ball in 1.9 seconds, according to Statcast™, a slightly above-average time. But it was only enough to catch one of the Padres' would-be base stealers, and Syndergaard's command out of the stretch suffered as he tried to speed his delivery.
"I think he held the runners well," Rivera said. "He gave me a chance to throw one guy out. One of the other ones was pretty close. Overall, it was good."
But good, for someone who wants to be the best pitcher in baseball, is not quite enough. Syndergaard has now allowed 14 stolen bases in 16 chances, several of those directly leading to runs. He wants improvement and wants it fast, in more ways than one.
Anthony DiComo has covered the Mets for MLB.com since 2008. Follow him on Twitter @AnthonyDiComo and Facebook, and listen to his podcast. This story was not subject to the approval of Major League Baseball or its clubs.