Martin's 'hole in mitt' among Friday's top GIFs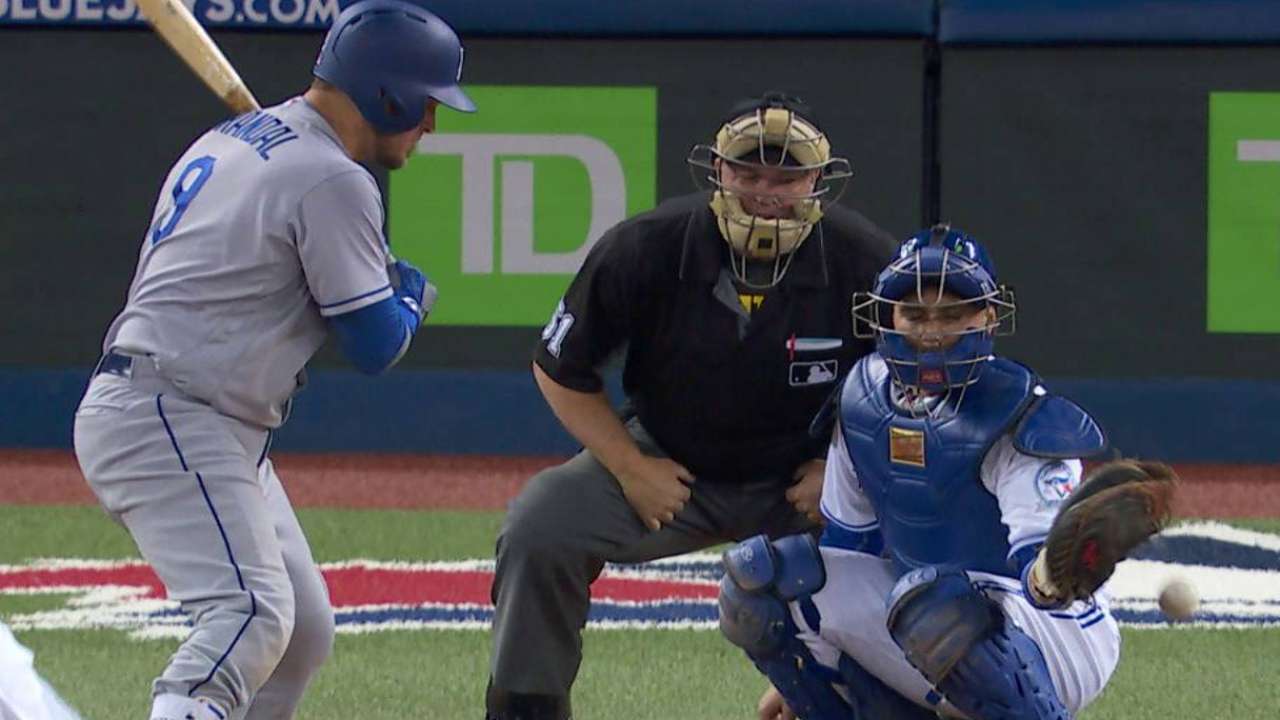 Here are the Top GIFs from Friday's games, courtesy of @MLBgifs:
1. "I can still get a couple more games out of this mitt"
Russell Martin tried his best to frame this outside pitch for a strike -- until the ball went through his glove.
2. "I like you, but ... you're crazy..."
Super utility man Kiké Hernandez has been getting lots of playing time this year. So maybe that's why he forgot how to pose for the dugout camera.
3. "No, you're outta here!"
Boston manager John Farrell took the saying, "Do unto others as they do unto you," quite literally after getting tossed from Friday's Red Sox-Yankees game.
4. Giancarl-oh!
The fans in center field at Marlins Park had just seconds to decide whether to catch Giancarlo Stanton's heroic blast or duck out of the way.
5. How can he leave all this behind?
David Ortiz seems to be saving his biggest emotions for his final season of Red Sox-Yankees matchups.
6. Still Papi after all these years
At this point in his career, one could say Big Papi is well acquainted with the short porch in Yankee Stadium, as he slugged his 510th career homer to pass former Yankee Gary Sheffield on the all-time list.
Matt Kelly is a reporter for MLB.com. This story was not subject to the approval of Major League Baseball or its clubs.