Jay a spark at top of order for Padres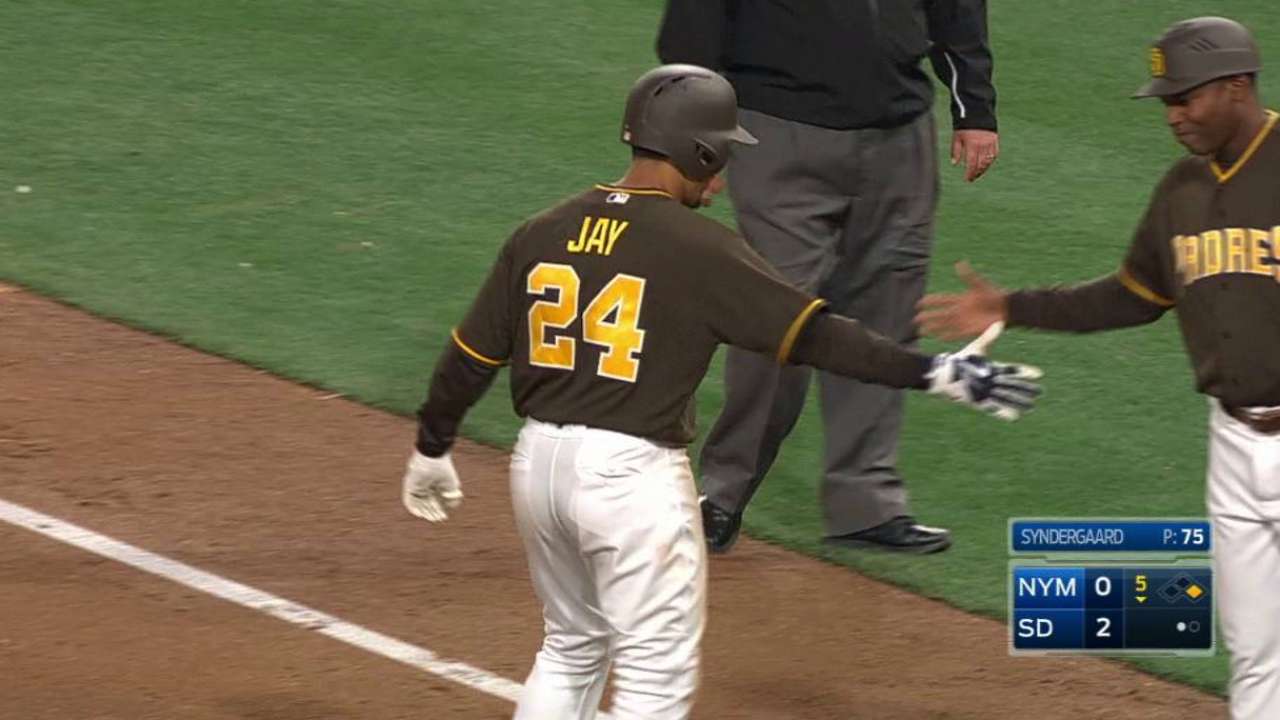 SAN DIEGO -- Jon Jay's dirty uniform told the story.
The Padres' center fielder had an active evening in helping San Diego beat the Mets, 2-0, on Friday night.
It was the second straight win over New York, and for the second straight game, Jay was in the middle of it.
He matched the Mets with three hits on Friday.
He flashed some considerable leather on Thursday, including a diving catch on his knees to keep Colin Rea's no-hit bid alive.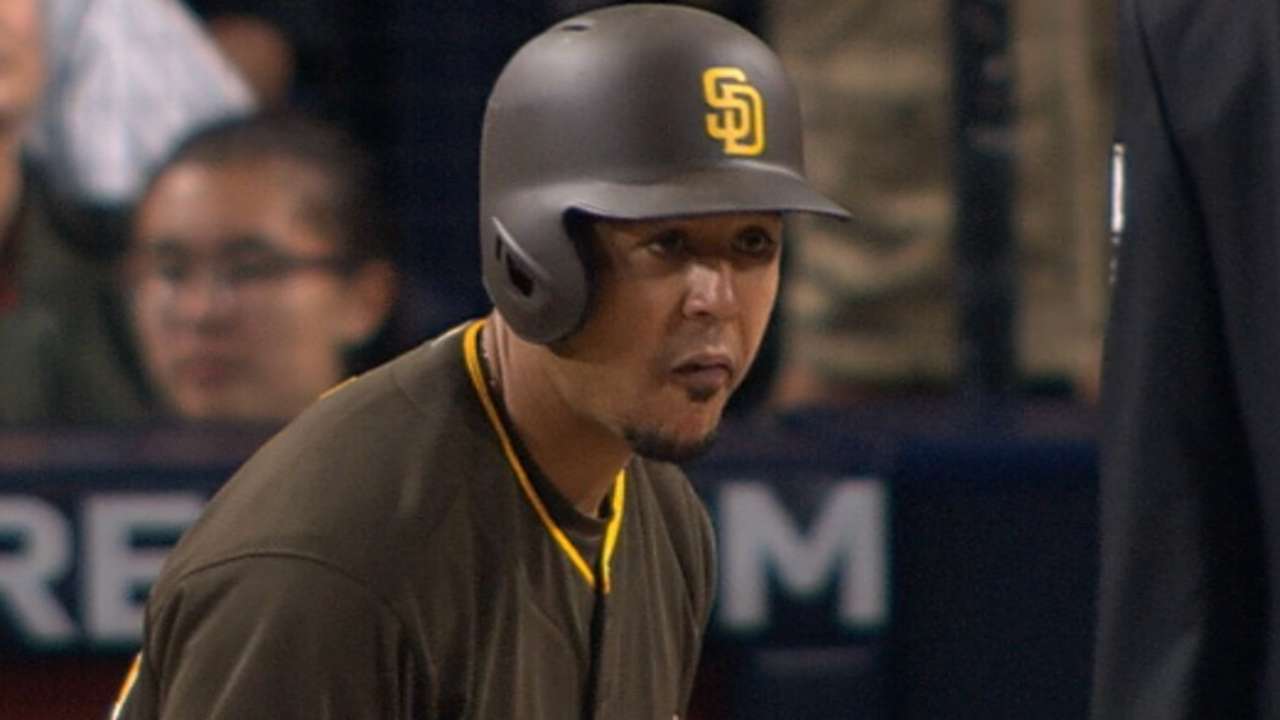 Two outings with Jay playing both sides with panache.
"He's a tone-setter the way he leads by example,'' Padres manager Andy Green said. "If you go in there right now he will be in the weight room, he will keep working. That is the way he is.''
Sure enough, Jay was pumping iron instead of flapping his lips when Green's media session ended. But others can't wait to talk about what Jay, who was acquired in the offseason from the Cardinals for infielder Jedd Gyorko, means to the surging Padres.
"It's always great to have a guy out there running those balls down,'' starter Drew Pomeranz said. "He takes very good routes. It helps us a lot because you just lay it in the zone, let them hit it and he'll catch it.''
Drawing the Mets' Noah Syndergaard and his power arm is never a treat. But Jay shrugged and delivered a double, two singles, an RBI and a run scored.
"Those three hits today off Syndergaard?'' Green asked. "That's not an easy feat, not a small task. Syndergaard was very good today. It wasn't like we got a bad look at him.''
The Padres are passing the eye-ball test of late, winning six of their last eight games. While the starting pitching has led the way, don't dismiss the dynamite outfielder that goes by "J.J."
"He had,'' Pomeranz said, "a pretty good night.''
Jay Paris is a contributor for MLB.com based in San Diego. This story was not subject to the approval of Major League Baseball or its clubs.