Patented leather: White Sox defense shines
Four key plays in field minimize Twins' output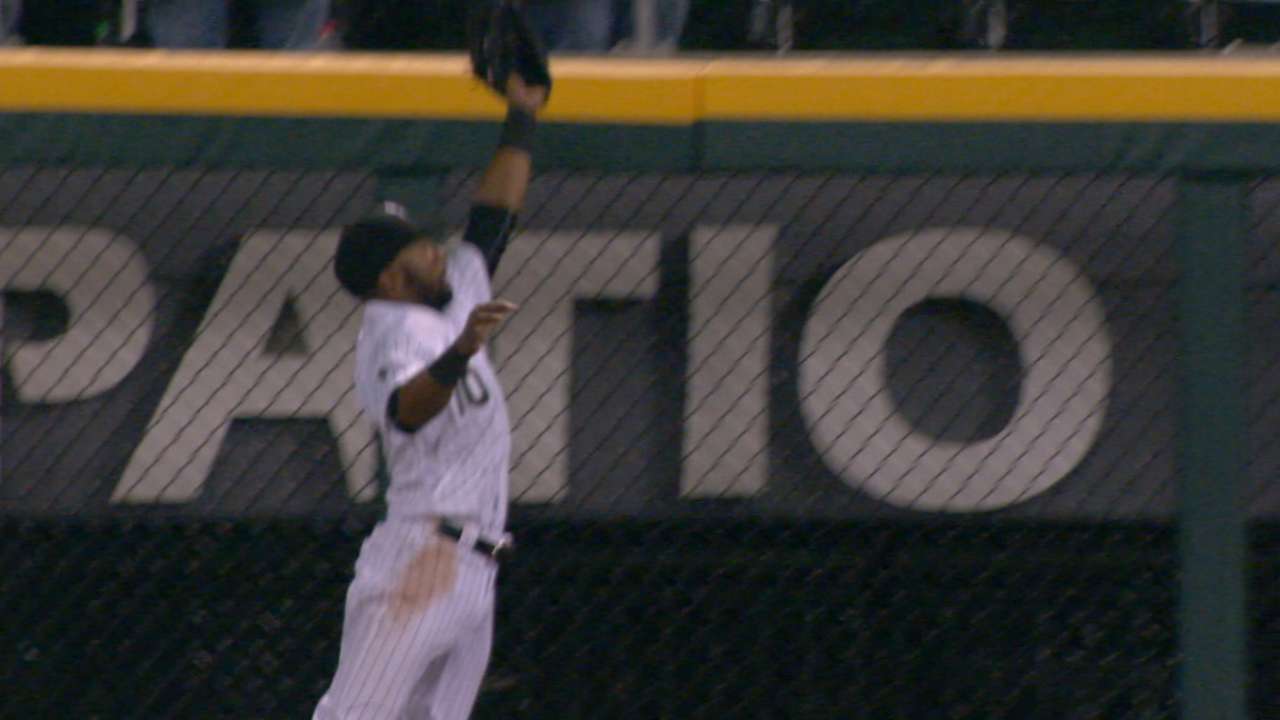 CHICAGO -- White Sox starting and winning pitcher Mat Latos described the 10-4 victory over the Twins Friday night at U.S. Cellular Field as a total team win.
Four relievers held the Twins without a hit over the last four innings, and the offense came through with timely two-out hitting, not to mention finishing 8-for-14 with runners in scoring position. But where would the American League Central-leading White Sox be without their airtight defense?
• Cast your Esurance All-Star ballot for Jackson, Eaton and other #ASGWorthy players
There were no less than four key White Sox plays in the field to keep the Twins output to a minimum. In the second, with runners on first and third and two out, shortstop Tyler Saladino ranged into short center to grab an Eduardo Escobar grounder, spun and made a throw to first baseman Jose Abreu to end the frame.
Right fielder Adam Eaton robbed Eduardo Nunez of extra bases with one out in the third, and center fielder Austin Jackson did the same to Byung Ho Park leading off the sixth. Catcher Dioner Navarro also pounced on a potential wild pitch off a Danny Santana swinging strikeout and threw him out at first by a step to close the fourth.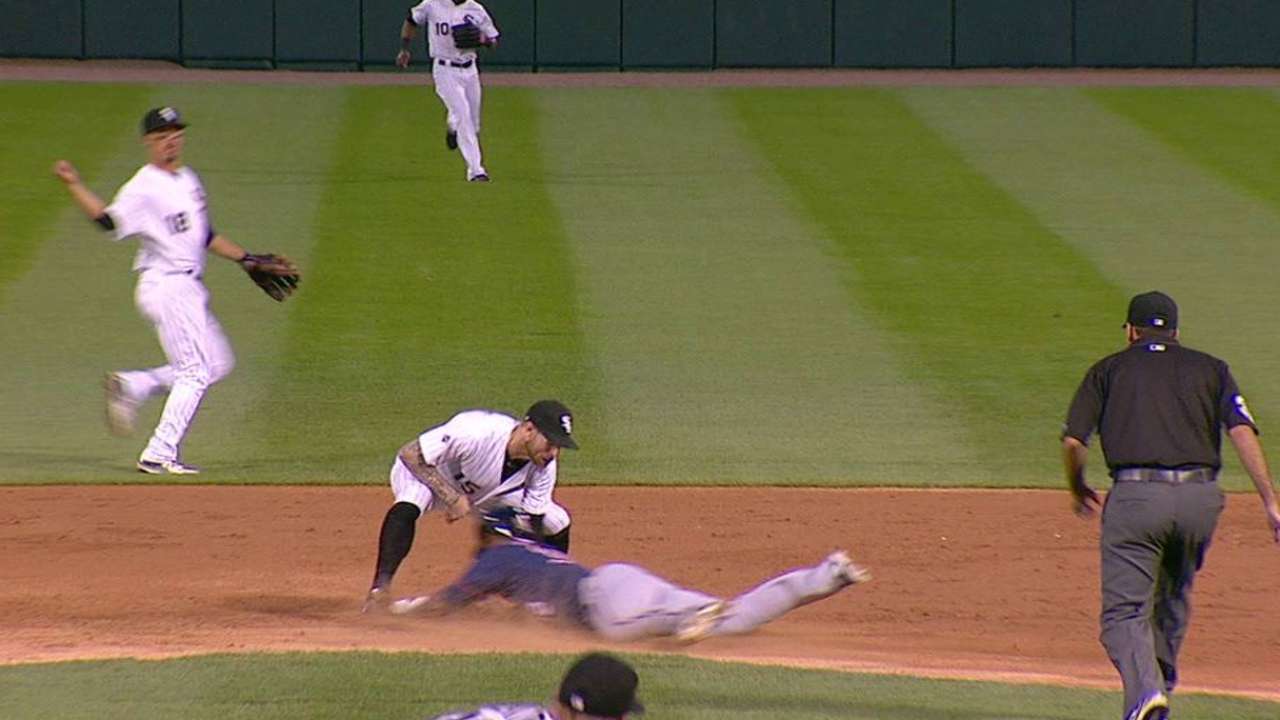 Santana reaching would have loaded the bases, and Nunez, the next hitter up, opened the fifth with a double to left. As much as the White Sox defense drained the team in '15, it has energized this 2016 group.
"It goes hand in hand with how we like to go out there and play," Saladino said. "We come out there with as much energy as we can and passion for it, so when you make plays like that, it's good to see. It's always a highlight when you see it, but it's no surprise."
"Our defense has been spectacular," Latos said. "Eaton shagging down the ball, Austin making a really good play, [Todd] Frazier did, too. We know if we don't strike everybody out we have a chance to still get an out."
White Sox manager Robin Ventura believes the defense as a whole is taking pride in making these sorts of daily highlight-reel efforts.
"They start to gain a little confidence," Ventura said. "It's just nice. They come to the ballpark ready to get after it."
Scott Merkin has covered the White Sox for MLB.com since 2003. Read his blog, Merk's Works, follow him on Twitter @scottmerkin, on Facebook and listen to his podcast. This story was not subject to the approval of Major League Baseball or its clubs.