Martin's work near hill thrills Mariners
Center fielder chases deep drives in Houston's quirky ballpark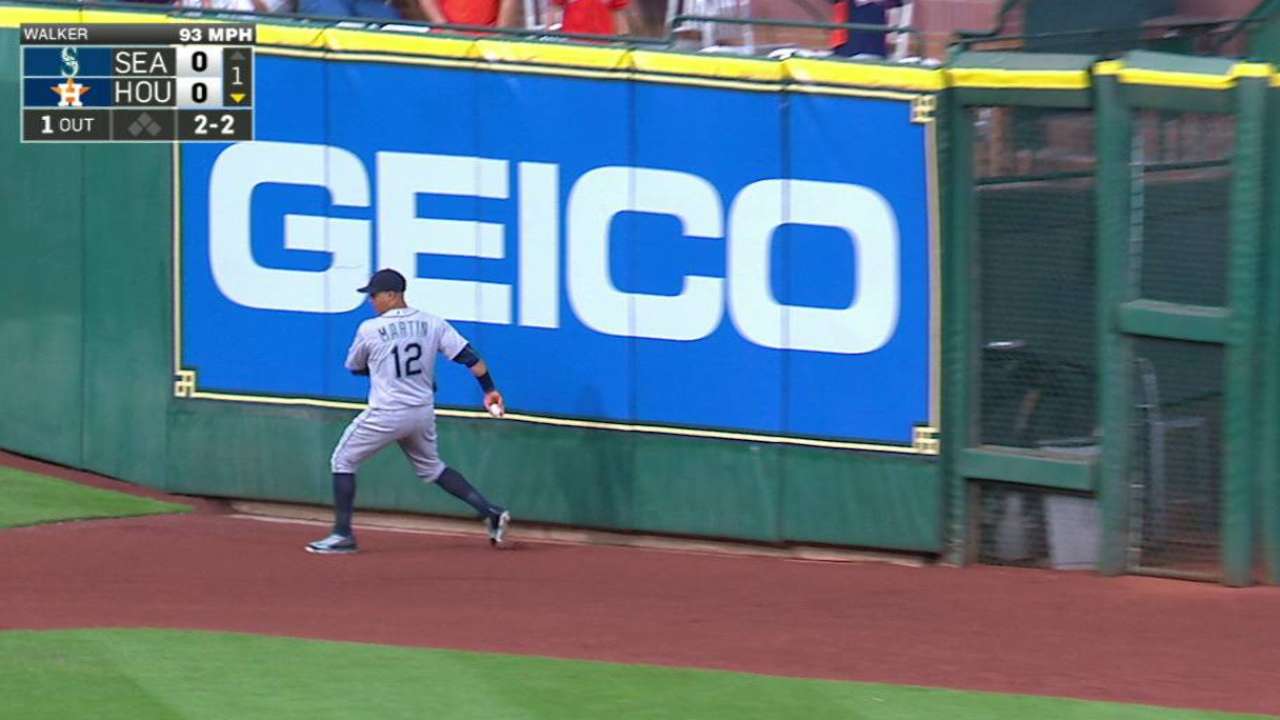 HOUSTON -- Leonys Martin didn't get any hits for the Mariners in Friday's 6-3 loss to the Astros, but the smooth center fielder made his mark with three outstanding catches that kept Seattle close on a night starting pitcher Taijuan Walker got hit hard before departing with neck spasms.
Martin, acquired from the Rangers in large part because of his defensive prowess, ran down a deep shot at the fence in the right-center gap by George Springer in the first inning. He made an even better catch in the second, turning on the jets in a full-out sprint to the base of Tal's Hill at Minute Maid Park to haul in a smash by Luis Valbuena.
And for good measure, Martin made a similar catch on a deep drive by Colby Rasmus in the fifth, limiting the Astros to a sacrifice fly on what had seemed a sure two-run double off the bat with runners on second and third.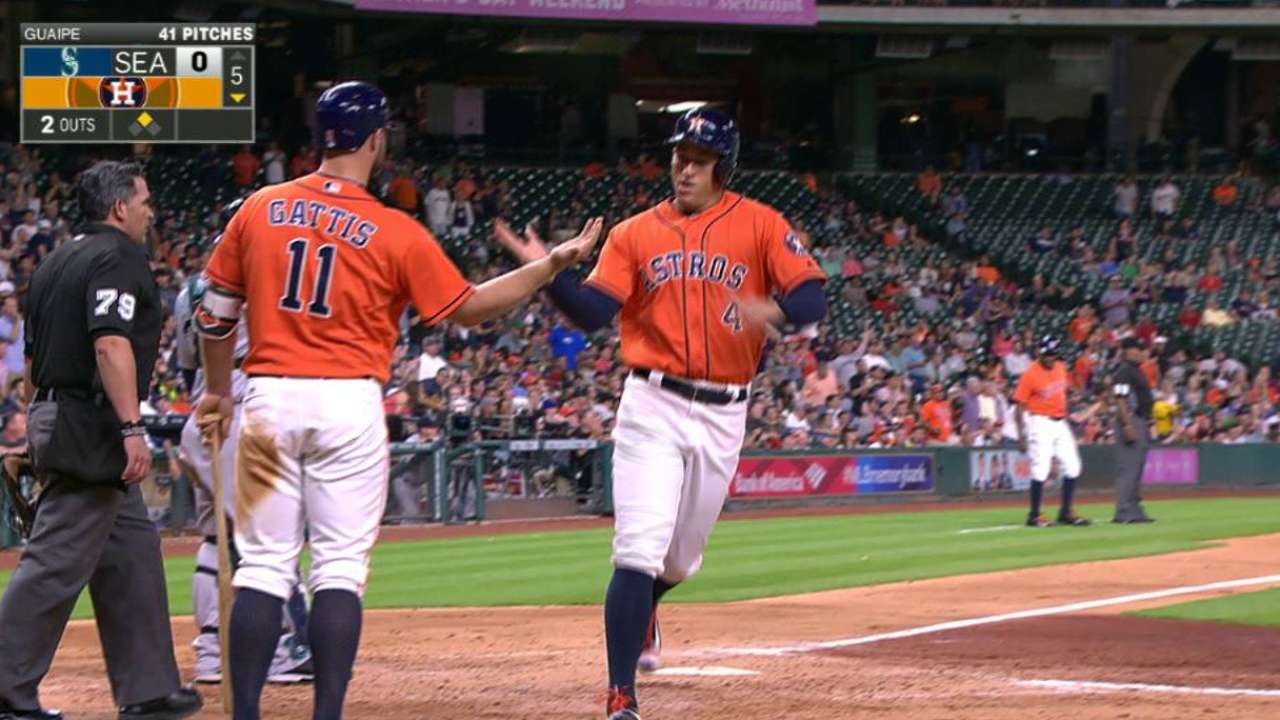 "Phenomenal," said Mariners manager Scott Servais. "The game could have been a lot uglier. Again, great jobs, great routes. And this outfield is so big, to see him go back on balls like that, you drop your head and look up and he's catching it. It's a nice luxury to have."
Martin acknowledged it's a little tricky playing at the only park in the Majors with a hill in center field, but he wasn't worried about that when he was racing to catch the long drives.
"You just run," he said. "It's a big outfield. That's a long way to go. If the ball is over your head, the only thing on your mind is to run for the ball."
Walker appreciated the help on a day he didn't have his normal velocity as he tried pitching with a sore neck that limited his ability to get loose.
"Those were really good catches," Walker said. "They hit the ball pretty hard. I didn't have my best stuff, but he's a great center fielder. He runs down everything."
For Martin, it's the part of his game in which he takes great pride.
"You have to do something to help your team," he said. "My defense is the best thing I've got in this game. I try to be focused on every single pitch and be ready. Every time, I want the guy to hit the ball to me and I prepare myself for something to happen."
Greg Johns has covered the Mariners since 1997, and for MLB.com since 2011. Follow him on Twitter @GregJohnsMLB and listen to his podcast. This story was not subject to the approval of Major League Baseball or its clubs.