Pillar comes up big against hometown Dodgers
Blue Jays center fielder hits three-run HR to beat boyhood team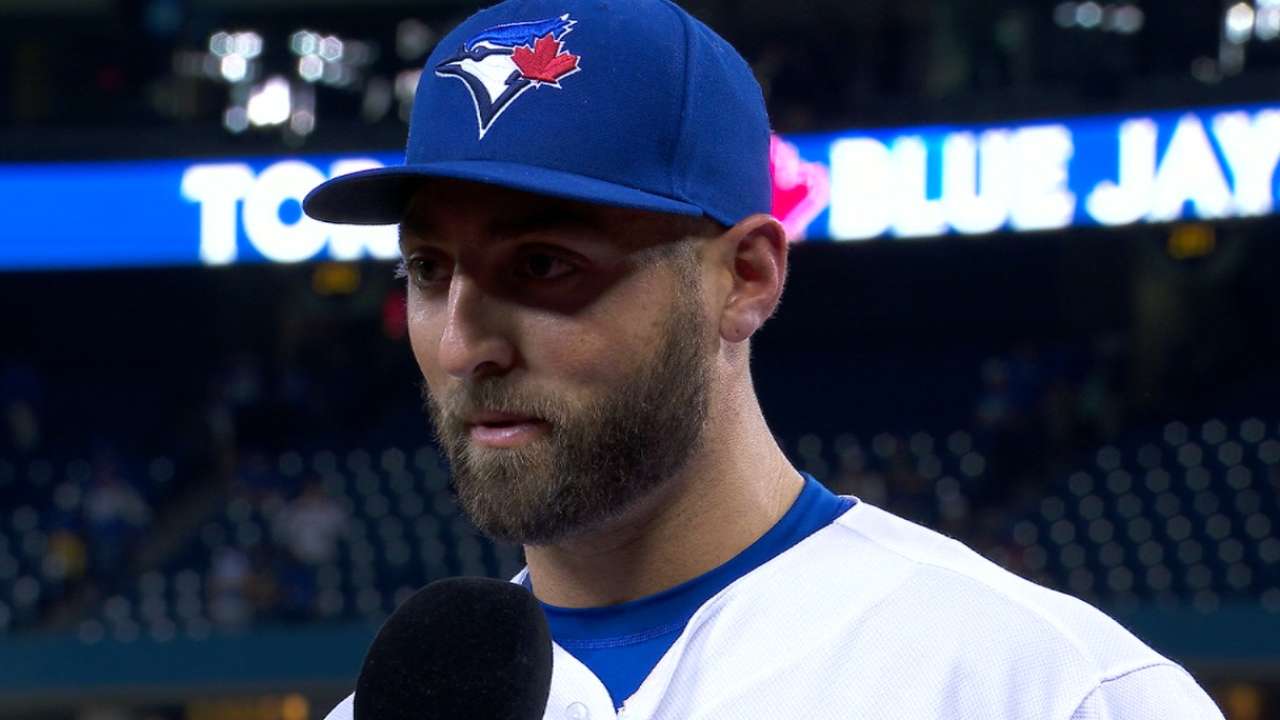 TORONTO -- Kevin Pillar grew up rooting for the Dodgers, but on Friday night, he was responsible for their downfall, and it could not have felt any better.
With his family and friends watching at home, Pillar hit a three-run homer in the eighth inning to lead the Blue Jays to a 5-2 victory. He joked after the game that his dad was probably "out celebrating right now like we won the lottery."
Pillar never would have wished anything bad upon the Dodgers, but he took extra satisfaction in their loss Friday night. His childhood dreams in Southern California likely centred around wearing that uniform, but in this case it was his Toronto "Blue" that came out on top.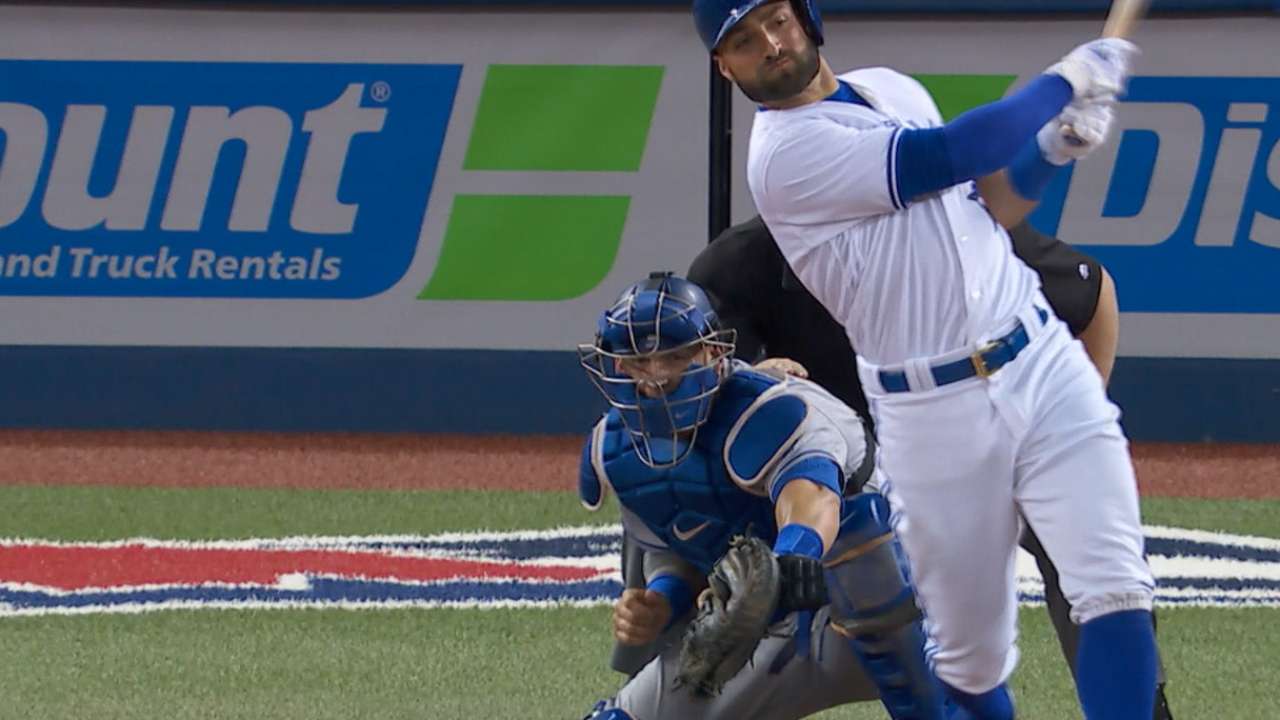 "It's special against any team, but it's extra special knowing my friends and family were together watching at home, against the team we were up rooting for," Pillar said. "It's somewhat surreal, but I'm going to enjoy it."
Toronto and Los Angeles were locked into a 2-2 tie in the eighth inning when Edwin Encarnacion hit a one-out double to the gap in left-center field. With a base open, Dodgers manager Dave Roberts then made a bold decision by issuing an intentional walk to Justin Smoak.
That put a pair of runners on base for Pillar, and he made them pay. On the fourth pitch of the at-bat from Joe Blanton, he hit a scorching line drive over the wall in left for his second home run of the year.
"There have been times that I expected it, and there are times like now I feel like I'm doing well at the plate," Pillar said of the intentional walk. "I'm pretty hot right now, and it feels good to be able to pick up your teammates.
"I completely understand where they're coming from. A guy that sinks the ball, they're trying to get a double play. It's extra special when it comes after an intentional walk."
The decision to intentionally walk Smoak would have been wise a couple weeks ago, but Pillar has been on a tear. He is batting .373 (25-for-67) since April 17, a span of 18 games. Nine of those hits were for extra bases, which included seven doubles and two homers.
Pillar's turnaround is similar to the entire Blue Jays lineup, which seems to be slowly but surely starting to get on track. Toronto scored a season-high 12 runs Thursday night, and the club did well to score five in a tough matchup in Dodgers starter Kenta Maeda.
"I've seen KP play from the Minor Leagues. He's one of the best players I've ever seen," right-hander Marcus Stroman said. "The way he's able to barrel balls up. [We're] just starting to see what he can do on an everyday basis. That's routine for KP, to go out there hit homers, three or four knocks, diving plays. I've been seeing that since 2012."
Gregor Chisholm has covered the Blue Jays for MLB.com since 2011. Follow him on Twitter @gregorMLB and Facebook, and listen to his podcast. This story was not subject to the approval of Major League Baseball or its clubs.