Missed location hurts Velasquez early
MIAMI -- Phillies starter Vince Velasquez struggled in the first two innings, digging himself into an early hole that cost him.
Though the Phillies fought back to tie it, the Marlins prevailed, 6-4, on Giancarlo Stanton's titanic two-run homer in the eighth inning.
Velasquez, a 23-year-old right-hander, went six innings for the no-decision, giving up four runs on seven hits, including an upper-deck homer to Christian Yelich. He struck out five batters and walked one. Of his 90 pitches, 64 were strikes.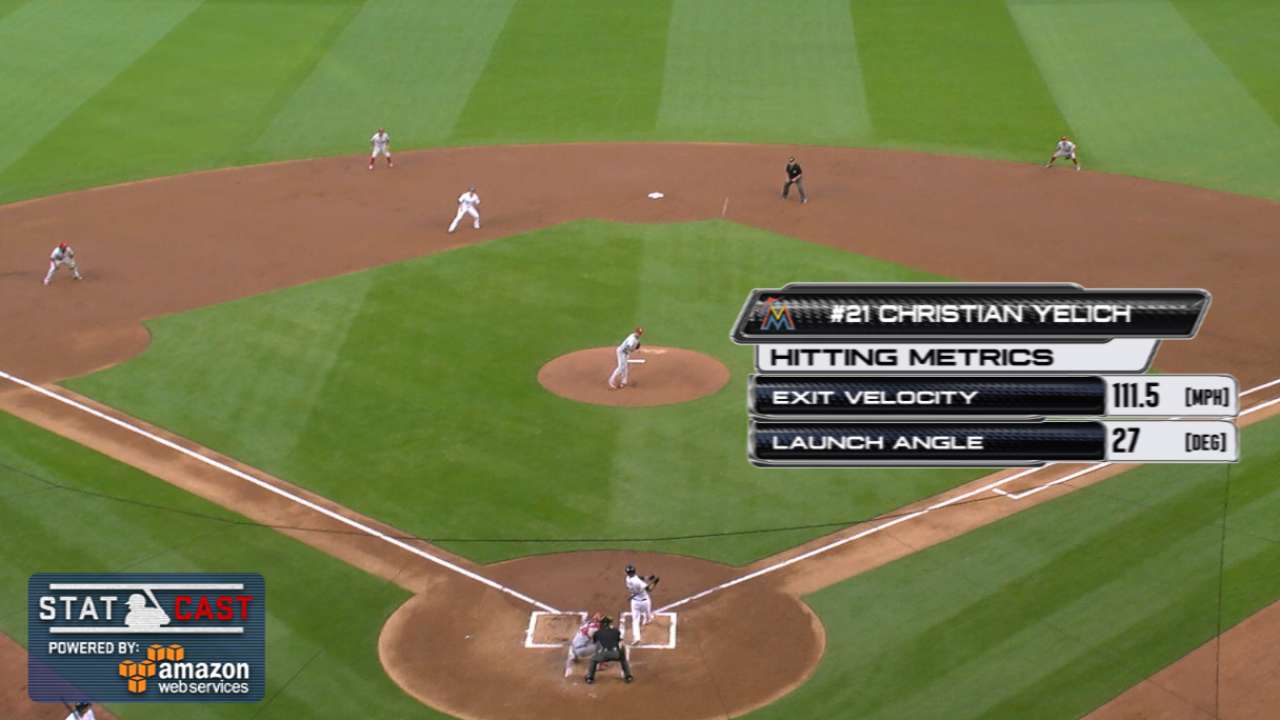 Velasquez bounced back after the shaky start to retire 10 consecutive batters, allowing just one hit over his final three innings of work.
"Velasquez was a different pitcher after the second inning," manager Pete Mackanin said. "He looked like who he really is. They were all over his fastball [early]. He didn't locate it, and they're a good fastball-hitting team. They've been winning. They've been swinging the bats extremely well."
How did he manage to turn things around so quickly?
"Keep my composure and not let things get out of hand anymore than they did," Velasquez said. "And then kind of let things go. Things happen. It was a rough start. You can't get behind in the count and then miss locations. Shutting down [the next] 10 guys was something that led me to get the guys back in the dugout and get something going."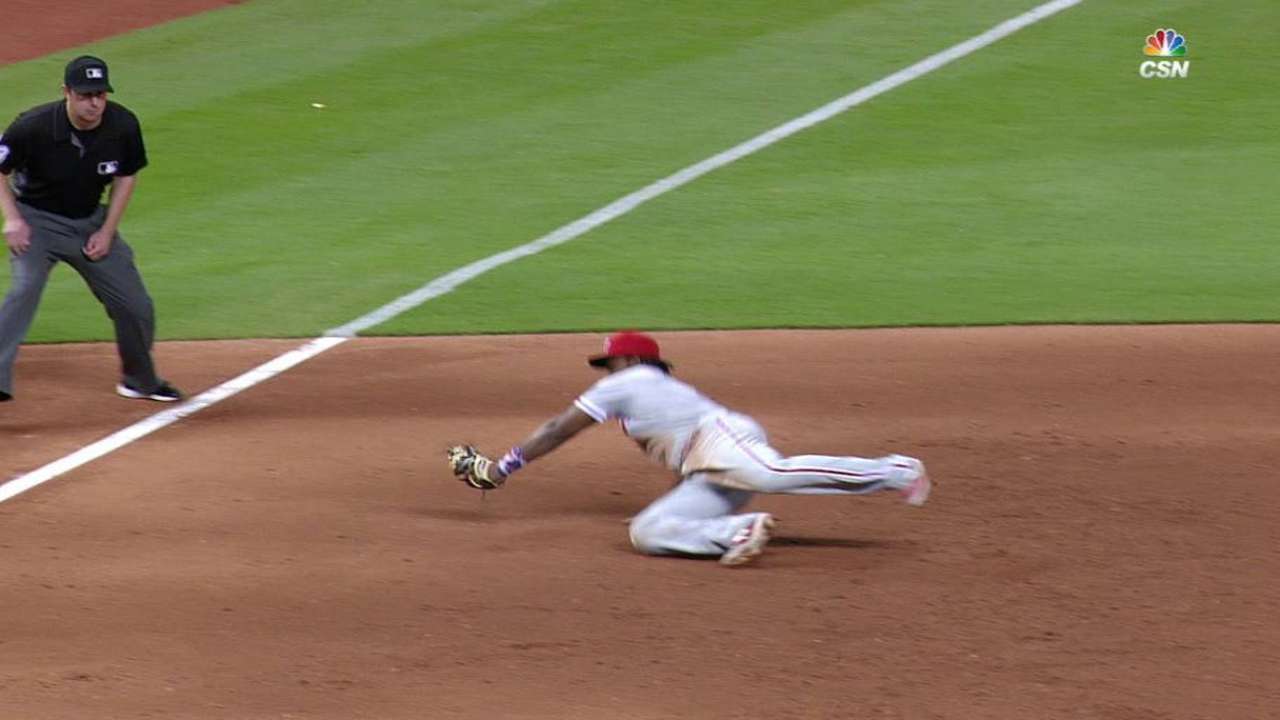 Velasquez said that he takes full responsibility for the early struggles and had to go back into the clubhouse after the second inning to regroup.
"Missed locations. All that falls on my end," Velasquez said. "So you have to figure something out, and you have to change. Do whatever you have to do to prevent that."
Velasquez was not himself in the first two innings.
"That pitch to Yelich was horrible," Velasquez said. "It was literally on the opposite side of where I was trying to go. Just yanked it, and he hit it out."
Glenn Sattell is a contributor for MLB.com covering the Phillies on Friday. This story was not subject to the approval of Major League Baseball or its clubs.