Nava activated from DL; Ortega optioned
Angels also call up Guerra, move Richards to DL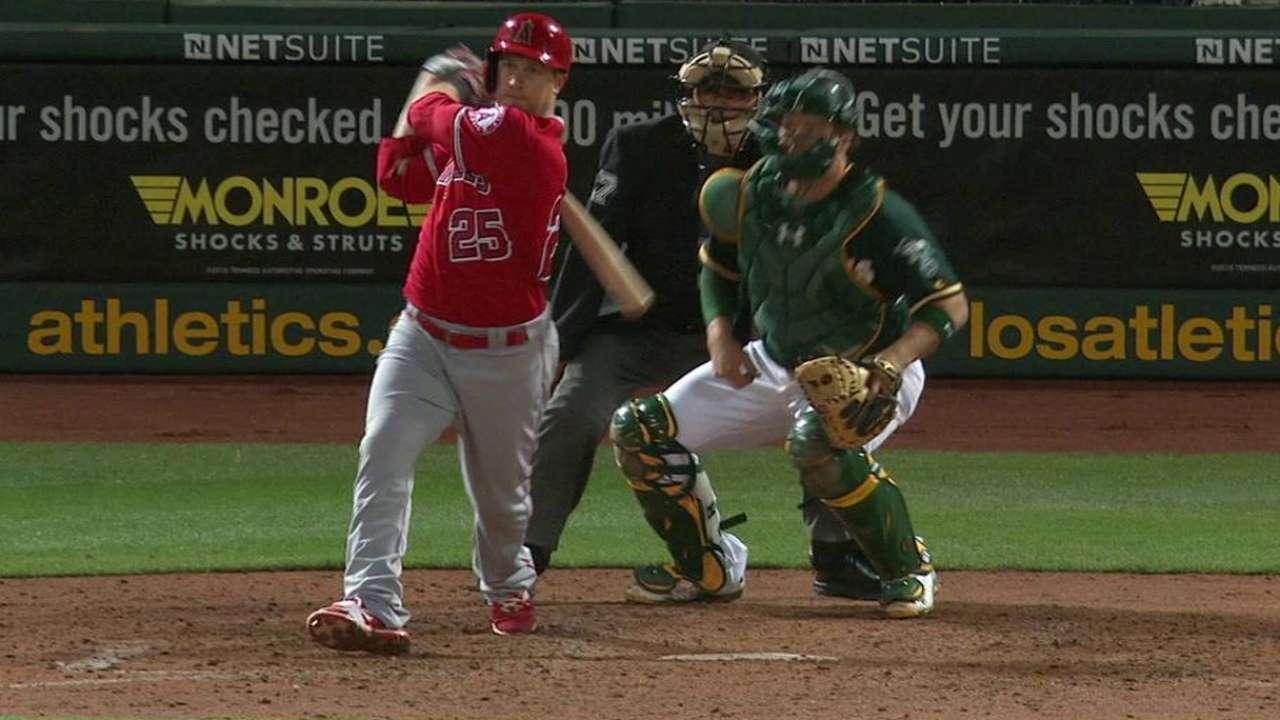 ANAHEIM -- The Angels activated outfielder Daniel Nava from the disabled list before Friday's 5-2 loss to the Rays and optioned Rafael Ortega to Triple-A Salt Lake.
Nava missed 18 games with left patellar tendinitis and completed a rehab assignment with Class A Inland Empire this week. Nava went 1-for-9 in three rehab games and returned to the lineup on Friday batting second and going 1-for-4.
"He feels good," Angels manager Mike Scioscia said before the game. "Daniel feels really good. He played good for three days, he worked out and he's ready to go."
Nava was batting .286 in eight games before the injury. Ortega stepped into his place and impressed, batting .294 in 14 games with two RBIs. But with Nava back, Scioscia couldn't promise Ortega at-bats and thought he would be better served playing every day.
"Raffy needs to play every day and we just don't have the at-bats for him right now," Scioscia said. "I think if he's going to come up and do what he did, when he was playing every day and doing your job, he needs to be playing every day to be prepared for that. We just don't have the projected at-bats for him to do what he just did."
Scioscia said he'd like to see Ortega come back and contribute and is confident he'll be a regular player once there's more of a need for him.
"He showed that he can be a part of what we need to do," Scioscia said. "He's certainly going to be a good Major League player and I'm glad we have him."
In addition, the Angels recalled right-hander Javy Guerra to the Major League roster and put right-hander Garrett Richards on the 15-day DL. Richards is likely going to need Tommy John surgery to repair a high-grade tear of his ulnar collateral ligament. To make room, left-hander Andrew Heaney was moved to the 60-day DL.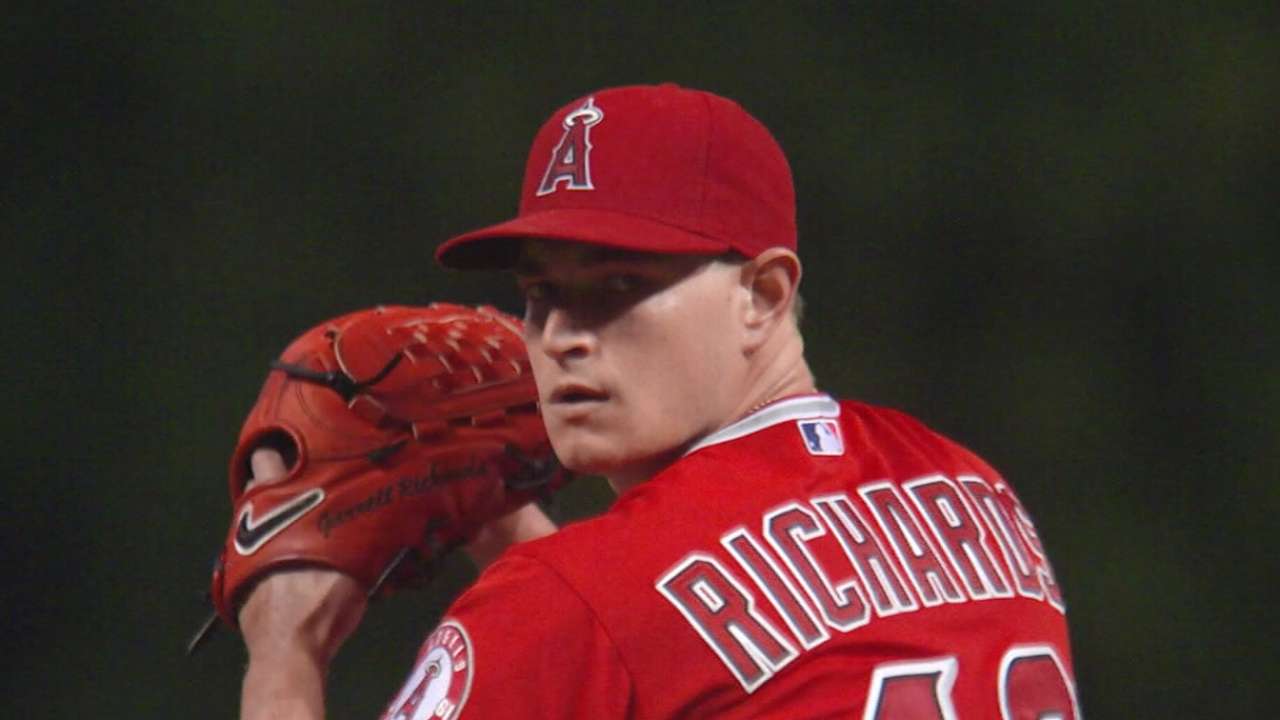 The Angels' pitching depth has taken a significant hit recently but Scioscia is looking at all organizational options to restore at least some of it.
"There's no doubt there's some challenges, but there's also, I think, some things coming on the horizon that we're going to get through as we get through this next month," Scioscia said. "I think our challenge right now is just to go out there and continue to put guys out there who give us an opportunity to win games. Whether it's some combination of the two or some guys who come up and pitch a little bit more effectively than they have earlier in the season. And we feel that we have that."
Abbey Mastracco is a contributor to MLB.com. This story was not subject to the approval of Major League Baseball or its clubs.