Castillo, Ahmed team up for 'amazing' play
Sidearm throw, catch and tag in traffic help D-backs nab Aybar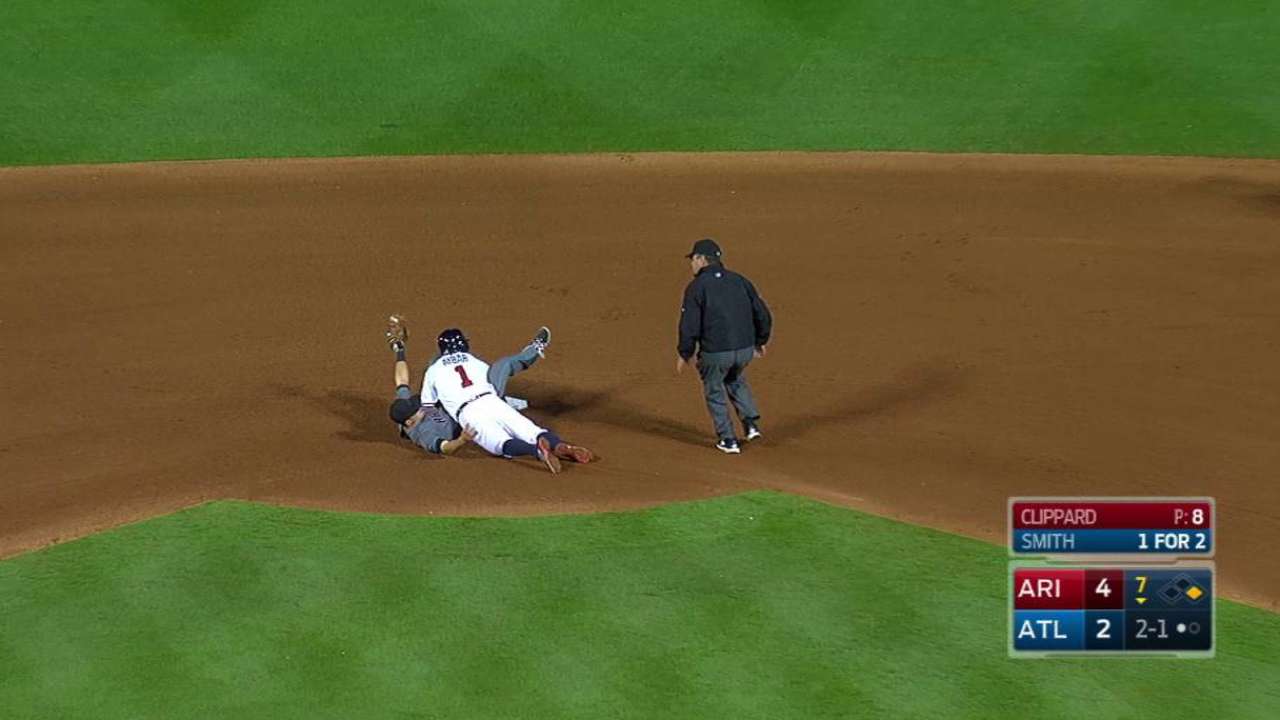 ATLANTA -- D-backs catcher Welington Castillo and shortstop Nick Ahmed combined on one of the more interesting plays you will see this year.
"That was amazing," D-backs pitcher Zack Greinke said. "You have to see it to believe it pretty much."
With Mallex Smith at the plate and Erick Aybar at first, D-backs reliever Tyler Clippard threw a pitch in the dirt in the seventh inning of Friday's 7-2 win over the Braves.
Castillo blocked the pitch and Aybar attempted to advance to second on the play. Castillo got up, and with Smith standing in the left-handed batter's box, Castillo had to throw sidearm around Smith.
"When I pick a ball in the dirt I always look to first base in case the runner gets too far off and I saw him go," Castillo said. "I tried to avoid the hitter. I had no chance, so I just threw the ball where I thought I should throw it.
You don't see this every day: https://t.co/F6s88msjz2#WebGem pic.twitter.com/lN7BaOBwdf

- Arizona Diamondbacks (@Dbacks) May 7, 2016
"I didn't see where I was going to throw the ball. I didn't see Nick at the base. I just trusted he would be there because he's one of the best. I trust my infield a lot. I'm not afraid to throw."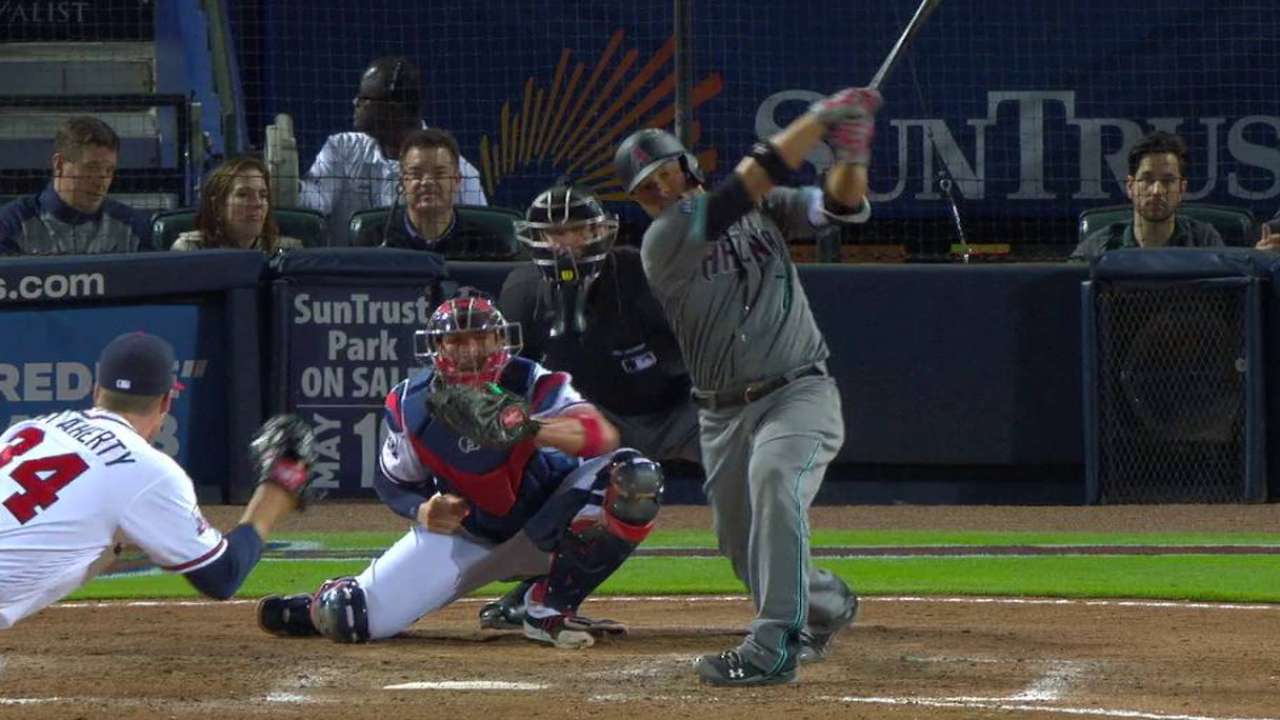 Ahmed raced to cover second and as he got there, the throw was a bit to the second-base side of the bag and he almost did a split while sliding and reaching for it. In the process, he was practically laying in front of the bag when Aybar slid head first into him.
Ahmed applied the tag as he fell back towards the base.
"He threw sidearm behind the runner and [Ahmed] made a good play and also had to worry about the runner hitting him hard because he was in front of the bag," Greinke said. "So it took some guts to do it too."
Steve Gilbert has covered the D-backs for MLB.com since 2001. Follow him on Twitter @SteveGilbertMLB. This story was not subject to the approval of Major League Baseball or its clubs.