Tigers' turnaround began with Pudge signing in '04
Former catcher, 2006 AL champion to be honored before Saturday's game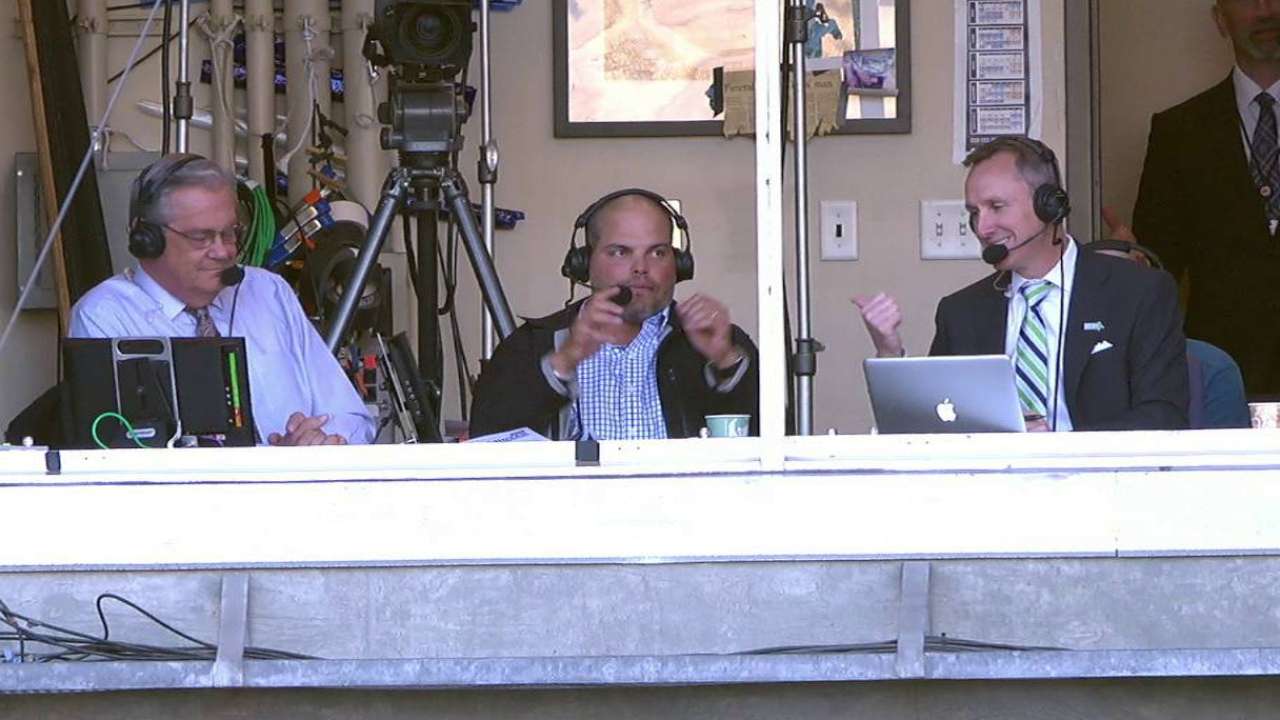 DETROIT -- The past decade of baseball renaissance in Detroit started with Ivan "Pudge" Rodriguez's decision to sign with the Tigers in 2004, coming right after the team lost an American League-record 119 games in 2003.
Rodriguez will be honored at Comerica Park on Saturday in celebration of the 10-year anniversary of Detroit's 2006 AL pennant. He will hold an autograph session at The D Shop at Comerica Park, beginning at 9 a.m. ET, and he'll take part in a pregame Q&A session with fans on the concourse.
"I remember in '04, when I signed with Detroit, my family and some friends told me, 'Are you sure you want to go to Detroit? They lost [119] games last year, and you're going there?'" Rodriguez said before Friday's game between the Tigers and the Rangers, the team the catcher played most of his career with. "I really wanted to go. They didn't know the reason I wanted to go was because they told me they'd put together a good team around me to win.
"It was a great organization with great players in the past. They offered me the chance to be here for five years, so why not? I came over, and after that, Magglio [Ordonez], Carlos [Guillen], [Placido] Polanco, [Justin] Verlander from the Minor Leagues, and we became an unbeatable team."
Rodriguez says then-general manager Dave Dombrowski told him they would put together a good team and reach the World Series within two years. In 2006, the Tigers jumped out to a 35-14 start, lost the AL Central on the last day, but won the Wild Card. They beat the Yankees and Athletics in the postseason, capped by Ordonez's walk-off home run to win the ALCS.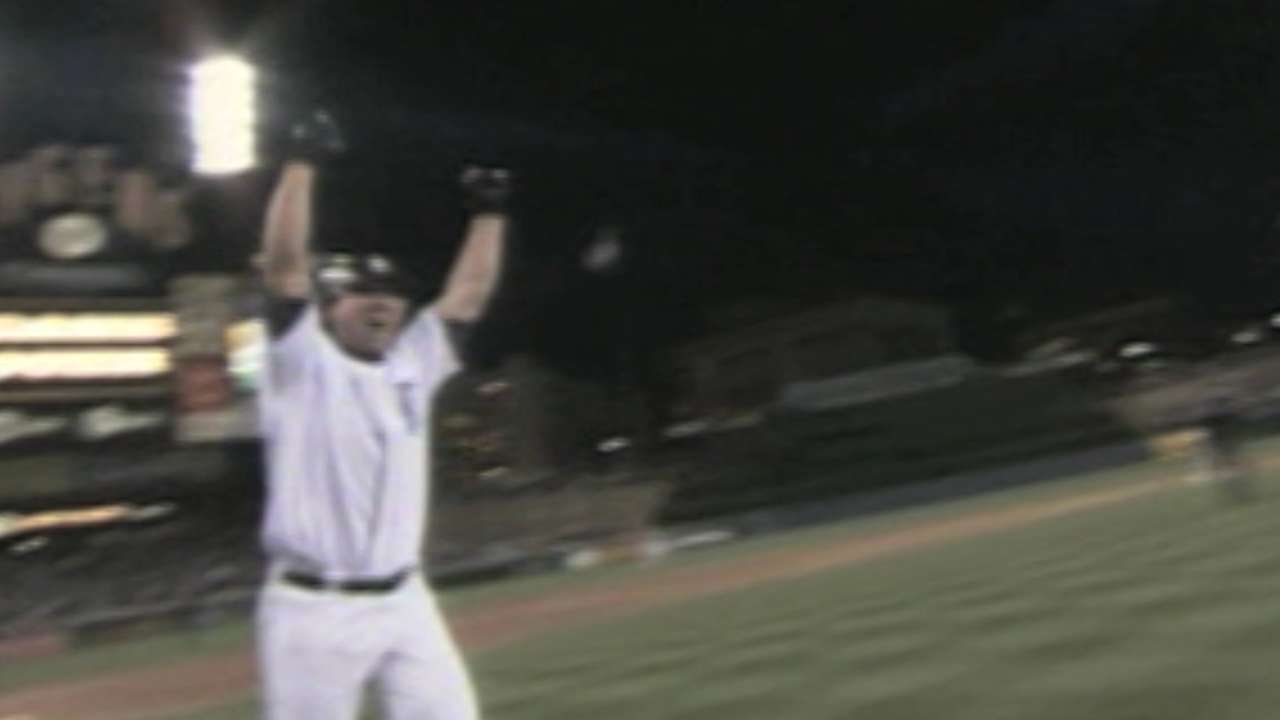 "We started in Spring Training on a high note and knew we had a great team," Rodriguez said of the '06 club. "We started playing great baseball. The thing that sticks out the most was the pitching staff. We had five quality starters who could go seven innings every time. And then you bring Joel Zumaya in the eighth, throwing 120 mph to me made my job easier. The pitching staff was probably the reason why we got there. Even though we had some players get hurt in the beginning, the pitching staff was healthy and solid all the way around."
That staff included Kenny Rogers, Verlander, Jeremy Bonderman and Nate Robertson.
Rodriguez is currently an analyst for Fox Sports Southwest, and he will become eligible for the National Baseball Hall of Fame next year. He's certain to get in at some point, and he says his proudest accomplishment is the Major League record for most games caught (2,427).
"It's getting close. It's getting there," Rodriguez said of the Hall of Fame. "You decide that, not me. You guys are a big part of it. Obviously, I would love to. The career I played, I think I should probably be there with those great Hall of Famers. There's nothing better than to be in the same room and have a plaque in Cooperstown right next to all of them."
Chris Vannini is a contributor to MLB.com based in Detroit. This story was not subject to the approval of Major League Baseball or its clubs.