Choo won't return until calf is 100 percent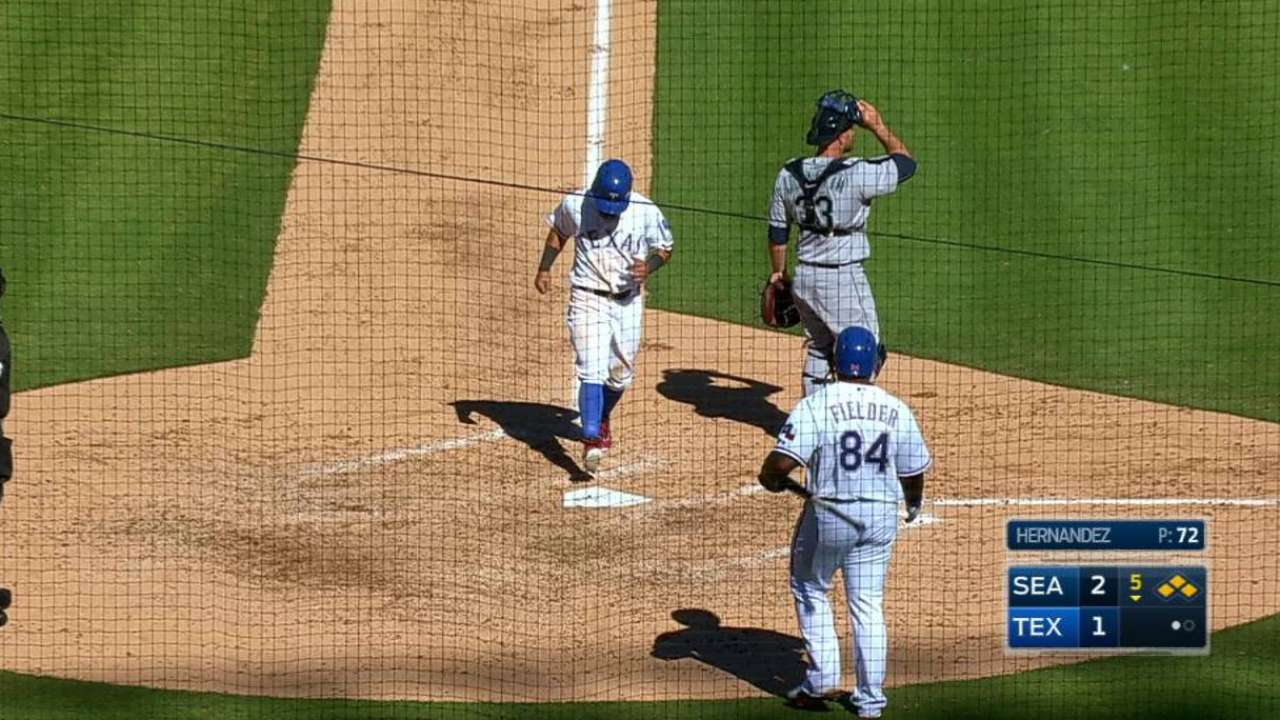 DETROIT -- Texas Rangers manager Jeff Banister is eager to get back veteran outfielder Shin-Soo Choo. But Banister made it clear Friday that Choo will not rejoin the club until his injured right calf is 100 percent healed.
"We haven't quite hit the stage of imminent urgency," Banister said. "We're still in the building stage, if you will."
Choo continued baseball activities Friday in Detroit, taking three rounds of batting practice and running the bases before the Rangers' series opener against the Tigers.
It marked the fifth straight day Choo, who has been on the disabled list since April 10, has taken batting practice and done light running on the field.
"I know he continues to feel better, and I know it's not 100 percent yet," Banister said. "But he's getting closer."
Choo is expected to travel to Arizona to begin a four-day extended spring training stint Monday. Barring a setback, he'll likely begin a formal rehab assignment late next week.
"I don't know if you've ever looked at his calf, but it's pretty well built -- there's a lot of muscle fibers in there," Banister said. "And we want to make sure they're healed up in the right spot."
No timeline for Hamilton
There remains no timeline for Josh Hamilton to resume baseball activities, Banister said.
Hamilton, who was eligible to restart his rehab assignment Friday but did not, continues to feel discomfort in his left knee, and he will work out at Texas Metroplex Institute in Arlington for the time being.
"He's still kind of in that purgatory stage -- or in the middle of waiting, I should say," Banister said.
Brocail to attend daughter's graduation
Rangers pitching coach Doug Brocail will miss Saturday's game in order to attend his daughter's graduation at TCU. Bullpen coach Brad Holman will serve as interim pitching coach for that game, and assistant pitching coordinator Jeff Andrews will fill in as the team's bullpen coach.
James Schmehl is a contributor to MLB.com based in Detroit. This story was not subject to the approval of Major League Baseball or its clubs.