Scherzer aims to improve location, limit HRs
Right-hander allows 4 homers, all to lefties, in loss to Cubs
CHICAGO -- Max Scherzer has allowed the most home runs in the Majors this season.
That surprising fact comes after Scherzer surrendered four home runs (matching a career high) against the Cubs in Friday afternoon's 8-6 loss at Wrigley Field, leaving him and the Nationals looking for answers as to why his home run total stands at nine through his first seven starts.
Scherzer's issues with the long ball date back to the second half of last season. He ended up allowing 27 homers in 228 2/3 innings. He was not sure whether he could attribute this season's homer issues to the same problem, but it was something he would reflect on between outings.
Scherzer did feel he was too predictable in his pitch sequence Friday and missed locations when he did have the right pitches.
"Obviously, I'm catching a little too much plate, but at the same time, maybe I was a little too predictable in what I was doing," he said. "That's something for me to just chew on for the next four days and try to come back out here and compete and do what I do."
All four home runs Scherzer surrendered on Friday were to left-handed batters (Ben Zobrist, a switch-hitter hitting left-handed, Anthony Rizzo and Tommy La Stella). Entering Friday's game, Scherzer had allowed an .847 OPS against left-handers this season.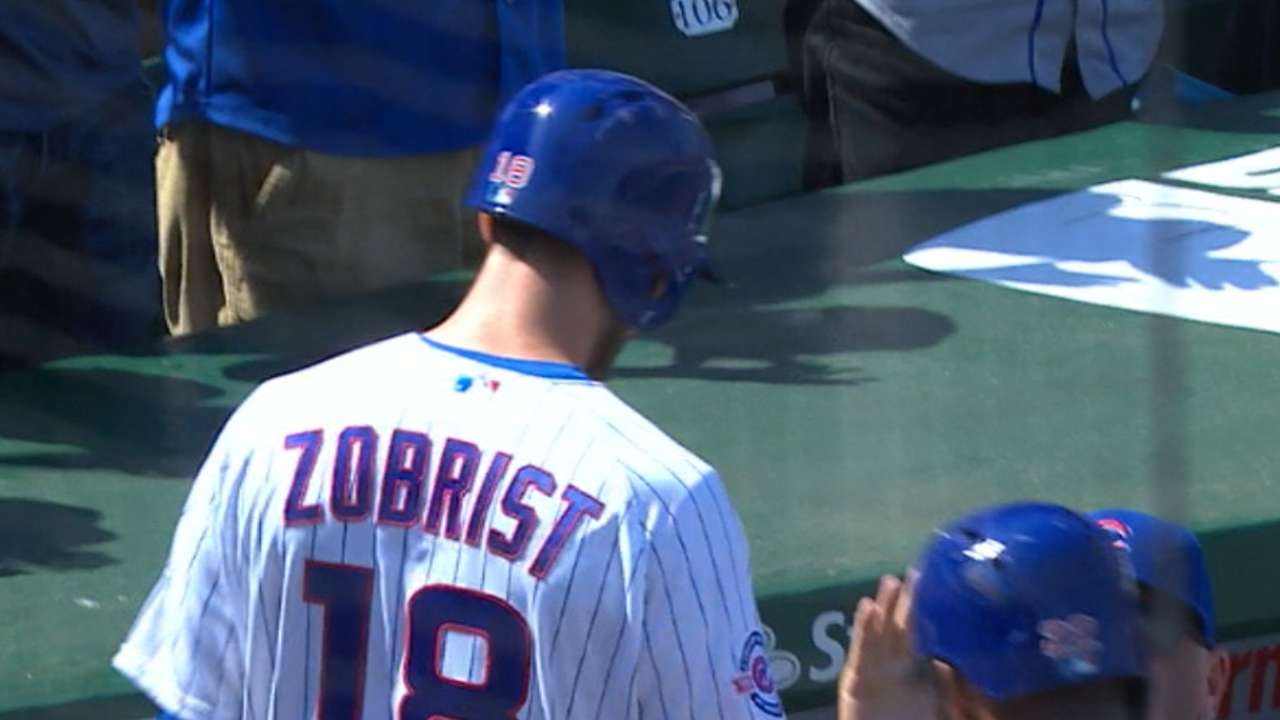 "I wasn't able to contain the lefties in their lineup," Scherzer said. "[The Cubs] do a great job of putting a good approach against right-handed pitching and being able to hit everything you throw at them. You really have to be on your A-game and execution to be able to really have success against them."
Scherzer has had trouble locating his fastball against lefties to start this season. Take a look at these heat maps of his four-seam fastball to left-handers.
In 2015 (left), when he held lefties to a .657 OPS, he kept the ball away to lefty batters compared to this season (right), where he has been leaving the ball inside and out over the middle of the plate more often.
Scherzer was tagged for seven runs on seven hits in five innings Friday, but he still managed to strike out seven. The strikeout numbers have been there, and he does not appear to be losing velocity. But when he has been hit this season, he has been hit hard, though manager Dusty Baker did not say he was concerned about Scherzer's home run issues just yet.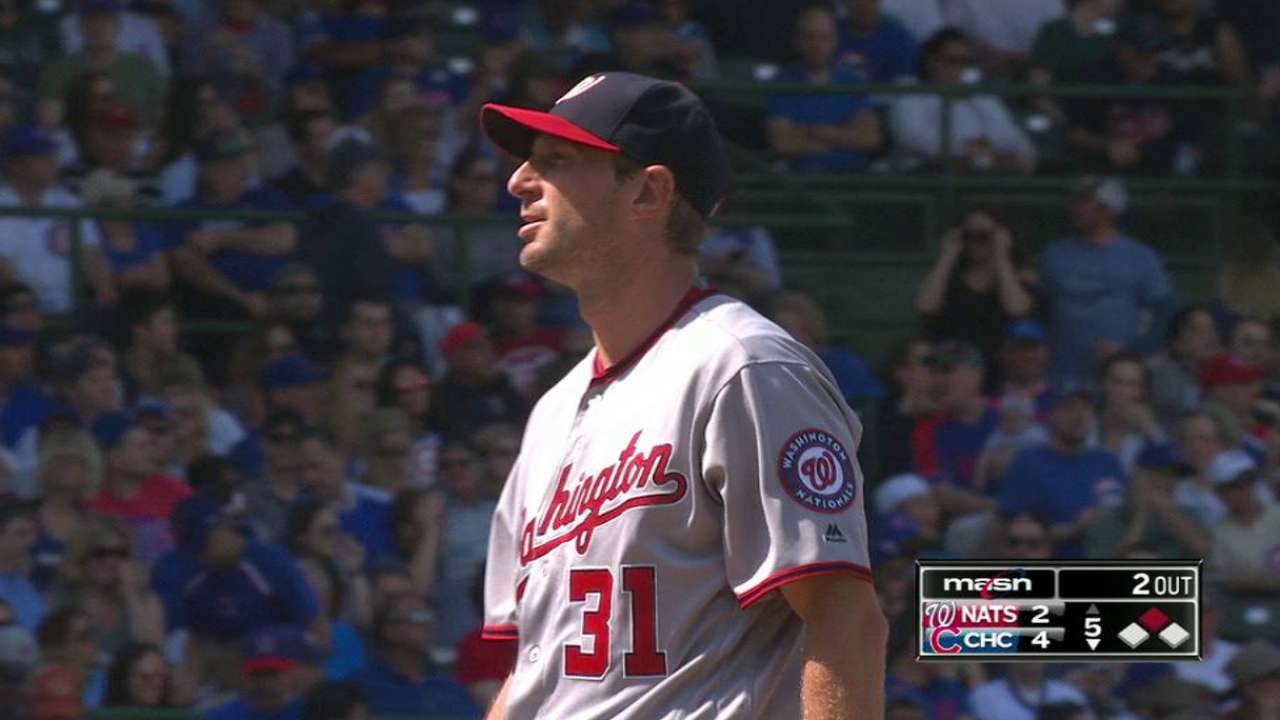 "It sounds like you guys want me to read something into that," Baker said. "What I read into it is just improper location. That's the main thing. I don't care who you are. If you're not locating, especially the fastball, then you know you're gonna get hit."
Jamal Collier covers the Nationals for MLB.com. Follow him on Twitter at @jamalcollier. This story was not subject to the approval of Major League Baseball or its clubs.