Aoki setting table for RBI leader Cano
Leadoff man on impressive on-base surge for Mariners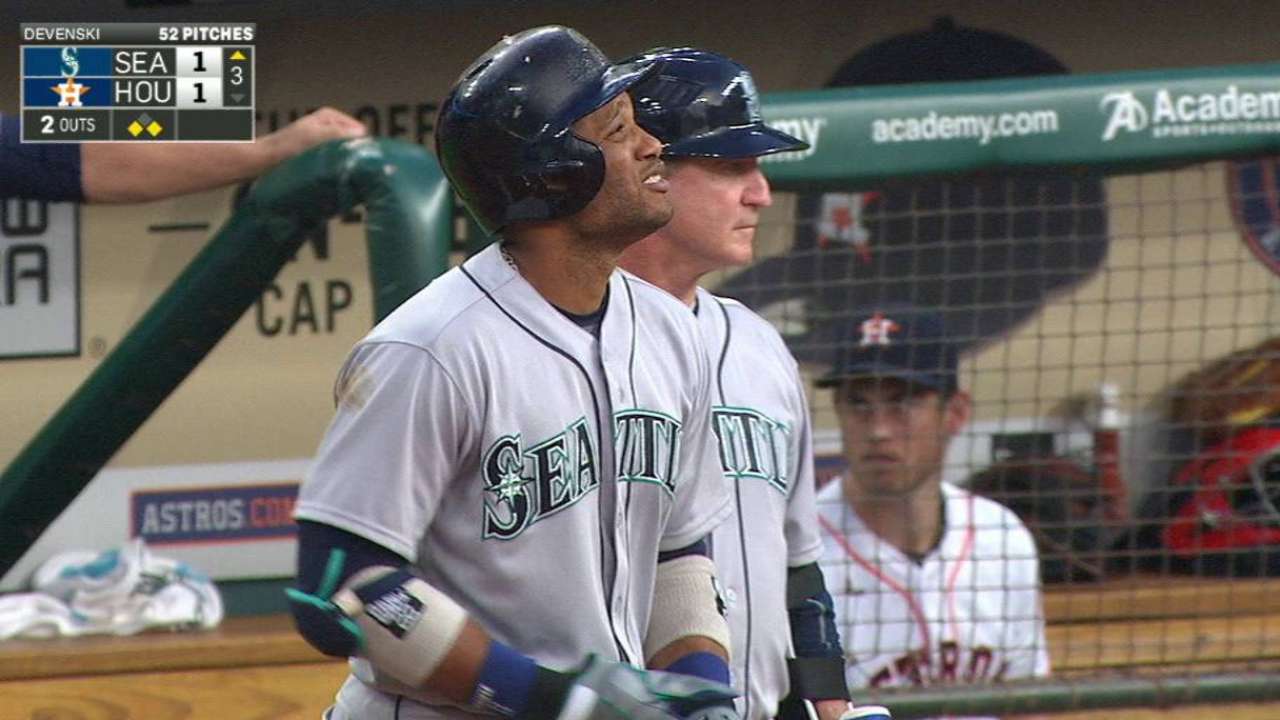 HOUSTON -- Norichika Aoki has been getting on base at an incredible clip over the last 10 games. The Mariners are 8-2 in those games. Robinson Cano doesn't think that is a coincidence.
"We have one of the best leadoff hitters in the game," said Cano, who has taken advantage to lead the Majors with 30 RBIs going into Friday's play. "Every at-bat, he sees five or six pitches. He's not a guy trying to hit homers, he's always trying to use the other side of the field."
Aoki has worked himself out of an early-season slump to be extremely productive in recent days. He reached base four times and scored twice in Thursday's 6-3 win with two singles and two walks. And in the past 10 games, he's posted a .467 on-base percentage while batting .281 with 12 walks and nine runs.
"I'm trying to get on base and set the table," Aoki said through interpreter Antony Suzuki. "We have a lot of good hitters behind me, and when I get on base, something usually does happen. It's been working so far."
The 34-year-old hit just .217 with a .250 on-base percentage in his first 17 games, but he's hiked those numbers to .238 and .333 with his recent run, and is playing much more like the player expected when general manager Jerry Dipoto signed him to a one-year, $5.5 million deal in December to fill the leadoff role.
Even before Aoki started hitting better, he began taking walks. He had one base on balls in his first 15 games for Seattle but has 13 in the past 12 games. And while the walks have increased, so, too, has his batting average.
"He's swinging at strikes," manager Scott Servais said. "Talking to him a little bit, he was a little frustrated when he wasn't getting a lot of hits early. But he's been awesome the last 45-50 at-bats.
"He's been on base almost half the time, between getting a hit or walk or whatnot. It certainly kind of makes our lineup go when he's on base. That's the reason we have the league leader in RBIs. The leadoff man has been on base, along with the No. 2 guy."
Aoki worked back from an 0-2 count to draw a ninth-inning walk on Thursday, helping set the scenario for Cano's game-winning, three-run double.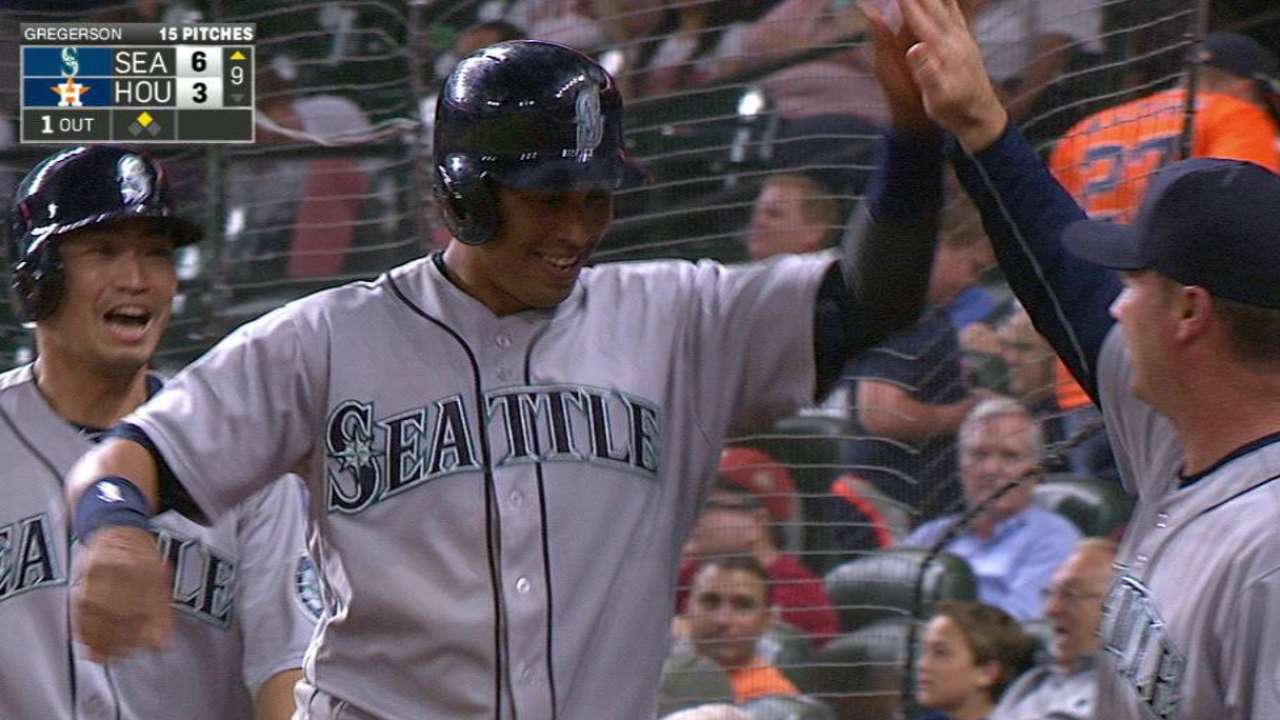 "It says a lot about him, those two at-bats [Thursday], he went 0-2 and ended up getting a walk," Cano said. "Sometimes you're not going to hit all the time. You've got to find a way, and you need to know who you are as a player."
Aoki has enjoyed being part of Seattle's surprising surge to the top of the American League West.
"We've been playing very good baseball," Aoki said. "We feel like, the way we play and go out, even if we do lose we're very stable. The way we play the game, we know our roles, and we just go out there and do our job."
Greg Johns has covered the Mariners since 1997, and for MLB.com since 2011. Follow him on Twitter @GregJohnsMLB and listen to his podcast. This story was not subject to the approval of Major League Baseball or its clubs.