Dozier sits out with right hamstring pain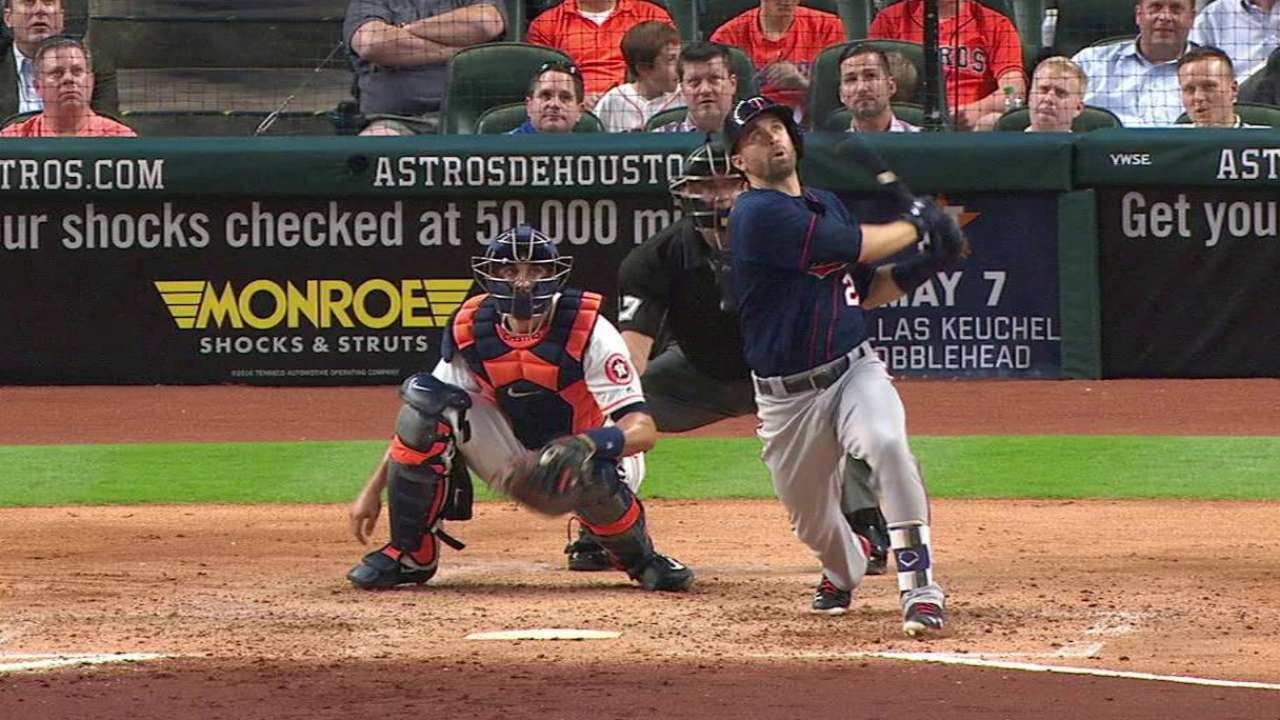 CHICAGO -- Twins second baseman Brian Dozier said he felt a tweak in his right hamstring as he came out of the batter's box in his first at-bat Wednesday against Houston.
The injury lingered throughout the game and was enough to keep Dozier out of Friday's starting lineup, despite his hot bat, though Dozier said he could be available off the bench.
Dozier went 6-for-11 with a double and four RBIs in the Twins' latest three-game series against the Astros.
"Tough decision today," Twins manager Paul Molitor said. "I just felt through communication with various people it made sense to give him another 24 hours."
Although the injury seemingly comes at a bad time, Dozier said he's glad the timing aligned with Thursday's day off.
"That helped it a lot, because I probably wouldn't have been able to play yesterday," he said.
Dozier did a heavy dose of running before Friday's game, and though he said he wasn't going 100 percent, he feels significantly better than he did one day earlier.
"[Comparing] yesterday to today, night and day," Dozier said.
Dozier added he hopes to play Saturday, and Molitor agreed Dozier's injury is not a serious concern. But Dozier did mention this is his first hamstring injury, and that can always be something to watch long-term.
"We talked a lot about it," Dozier said. "Sometimes you just don't want to push those things."
Molitor said right-hander Kyle Gibson will likely need at least one Minor League rehab start before returning to the Twins. Gibson went on the disabled list April 26 with a right shoulder strain.
"It's just a matter of hopefully getting him out on the mound in the short term and hopefully finding out how long it's going to take to build up arm strength to go out and potentially get at least one start, if not more, in rehab," Molitor said.
Molitor commented on whether relief pitchers Ryan O'Rourke and J.R. Graham could stay with the organization after being designated for assignment Friday.
"That's a little bit of a loaded question because if they get opportunities to do something that would be better for them, I'd be really happy for those guys. Now if for whatever reason they land back here, they're known commodities … and I have a lot of respect for both those guys."
Cody Stavenhagen is a reporter for MLB.com based in Chicago. He covered the Twins on Friday. This story was not subject to the approval of Major League Baseball or its clubs.