Minor Leaguers Tobias, Lively, Kingery earn monthly honors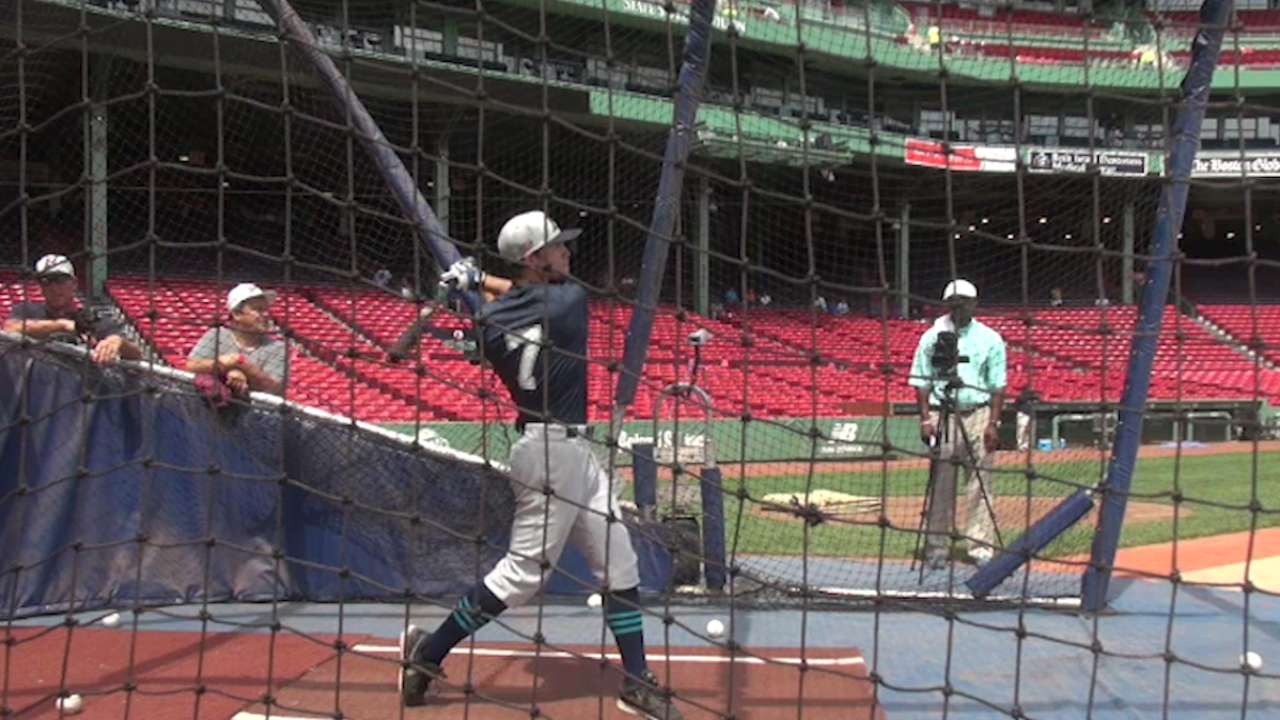 PHILADELPHIA -- The Phillies have some of the most highly regarded prospects at shortstop, catcher, outfield and on the mound.
Two of their top second base prospects had a heck of an April.
The Phillies announced on Friday that Class A Lakewood second baseman Josh Tobias, Double-A Reading right-hander Ben Lively and Class A Clearwater second baseman Scott Kingery were named the organization's Minor League hitter, pitcher and defender of the month, respectively.
Tobias, 23, batted .347 with eight doubles, one triple, two home runs, 19 RBIs, 12 walks and a 1.022 OPS in 20 games. Lively, 24, went 3-0 with a 1.55 ERA (five earned runs in 29 innings), 30 strikeouts, 0.90 WHIP and a .189 opponents' batting average. Kingery, 22, played 180 innings without an error and helped turn nine double plays.
Kingery, rated the organization's 11th-best prospect by MLBPipeline.com, and Tobias are worth watching as Phillies second baseman Cesar Hernandez has posted a .661 OPS in 809 career plate appearances through Friday, including a .639 mark in 101 plate appearances this season. The Phillies selected Kingery in the second round of the 2015 Draft. They took Tobias in the 10th round.
Kingery has started to hit the ball much better after struggling with Lakewood last season, when he had a .652 OPS in 282 plate appearances. He is hitting .269 with eight doubles, one triple, two home runs, four RBIs, nine stolen bases, 12 walks, 14 strikeouts and a .779 OPS in 118 plate appearances. He has not been caught stealing.
"Scott Kingery is hitting about as hard a .270 as you can hit," player development director Joe Jordan said. "He really, really has been swinging the bat well. He's a really good looking player. I just watched that club and I was really impressed. He can do a lot of things on the baseball field. But from a defensive standpoint, he's got tremendous feet. He's got really good hands and an above-average arm for a second baseman."
Tobias hit safely in 15 of 20 games, and he has batted .611 (11-for-18) with six extra-base hits against left-handers.
"Josh has done nothing but hit," Jordan said. "Sitting in the Draft room last year and listening to the scouts discuss him, this is a guy we targeted, and I think they just kind of waited until the right time to take him. [Director of amateur scouting] Johnny [Almaraz] and his guys played the draft perfectly. Josh can hit. He's a legitimate offensive prospect. His bat is ready for probably a bigger challenge than we have in front of him right now."
Tobias has committed six errors in 196 innings.
"He's making progress defensively," Jordan said.
The Phillies acquired Lively from the Reds in December 2014 for Marlon Byrd. He went 8-7 with a 4.13 ERA in 25 starts last season with Reading, but so far he has been much more effective. He is 4-0 with a 2.12 ERA in six starts in 2016.
"He's made some adjustments, which is more delivery related than anything," Jordan said. "He's hit on a couple of things that has really helped his fastball command. His breaking ball his sharper. He's just a better pitcher right now than he was last year."
Todd Zolecki has covered the Phillies since 2003, and for MLB.com since 2009. Read his Phillies blog The Zo Zone, follow him on Twitter and listen to his podcast. This story was not subject to the approval of Major League Baseball or its clubs.