Ranaudo recalled from Triple-A; Klein sent down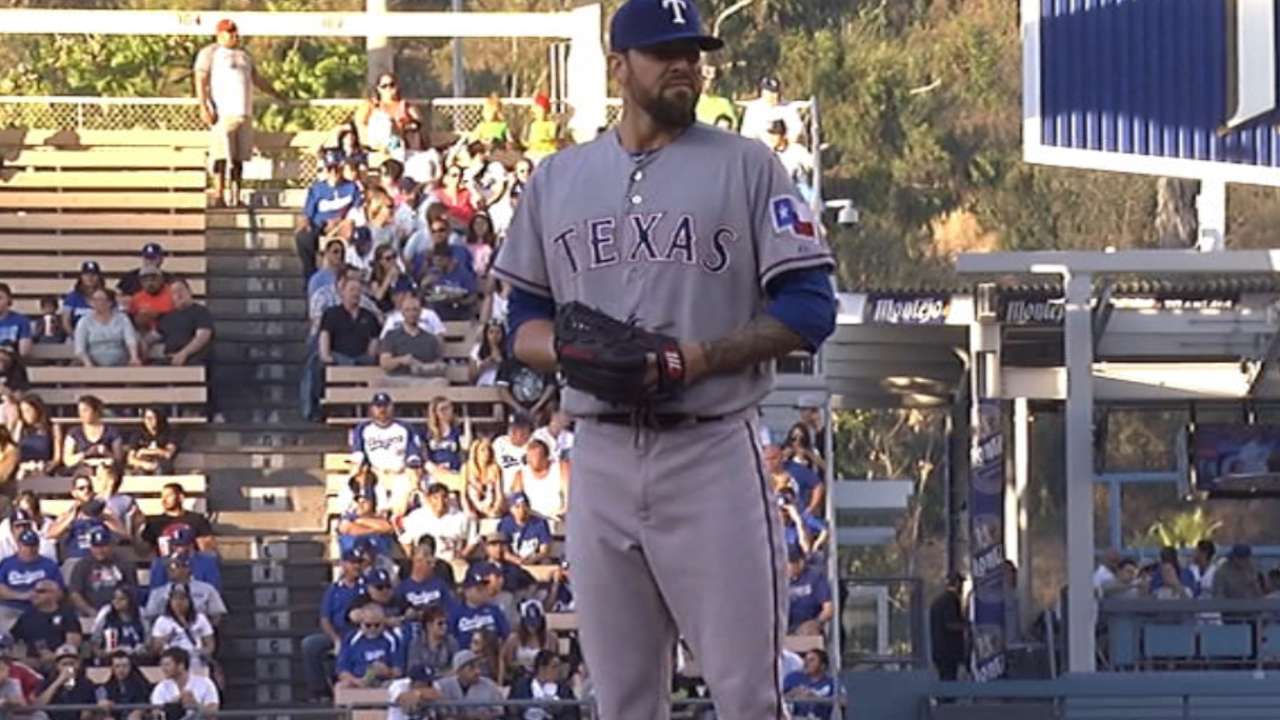 DETROIT -- The Texas Rangers needed a fresh arm in their bullpen, so they called up a fresh face.
With long reliever Cesar Ramos unavailable Friday night, the Rangers promoted right-hander Anthony Ranaudo from Triple-A Round Rock.
To clear a spot for the 26-year-old Ranaudo, the Rangers optioned right-hander Phil Klein, who had allowed at least one run in each of his last three appearances.
"We still have Ramos in that long role, but Ranaudo does give us length," Rangers manager Jeff Banister said. "More than anything else, Ranaudo slides into that role that Klein was in."
Klein, who was sent back to Round Rock, recorded a 5.19 ERA in eight appearances, spanning two stints with Texas this season. He allowed two home runs and five runs in his last 2 1/3 innings.
The move comes a day after Ramos tossed 4 1/3 shutout innings of three-hit ball in a loss at Toronto. He threw 45 pitches and is expected to be unavailable until Sunday.
"We got a real good look at the type of guy [Ramos] can be," Banister said. "He can roll through the lineup, he can eat an inning for you, or he can be a matchup guy as well."
It marks the first Major League stint this season for Ranaudo, who was 1-1 with a 2.03 ERA over 13 1/3 innings in three starts with Round Rock. He returned from the 7-day disabled list Sunday after being sidelined for two weeks with a groin strain.
"Luckily, it wasn't anything too major," Ranaudo said. "I got some good rehab and exercises and it healed up real quick."
Acquired in the trade that sent Robbie Ross Jr. to Boston in January 2015, Ranaudo is 4-4 with a 5.60 ERA in 11 career games with the Red Sox and Rangers. He was initially scheduled to make an appearance for the Express on Friday.
"I feel real good mentally right now," Ranaudo said. "I feel like the ball is coming out real well, and everything is going real well."
James Schmehl is a contributor to MLB.com based in Detroit. This story was not subject to the approval of Major League Baseball or its clubs.