MLB.com Columnist
Roger Schlueter
Stats of the Day: Rox bring Coors to SF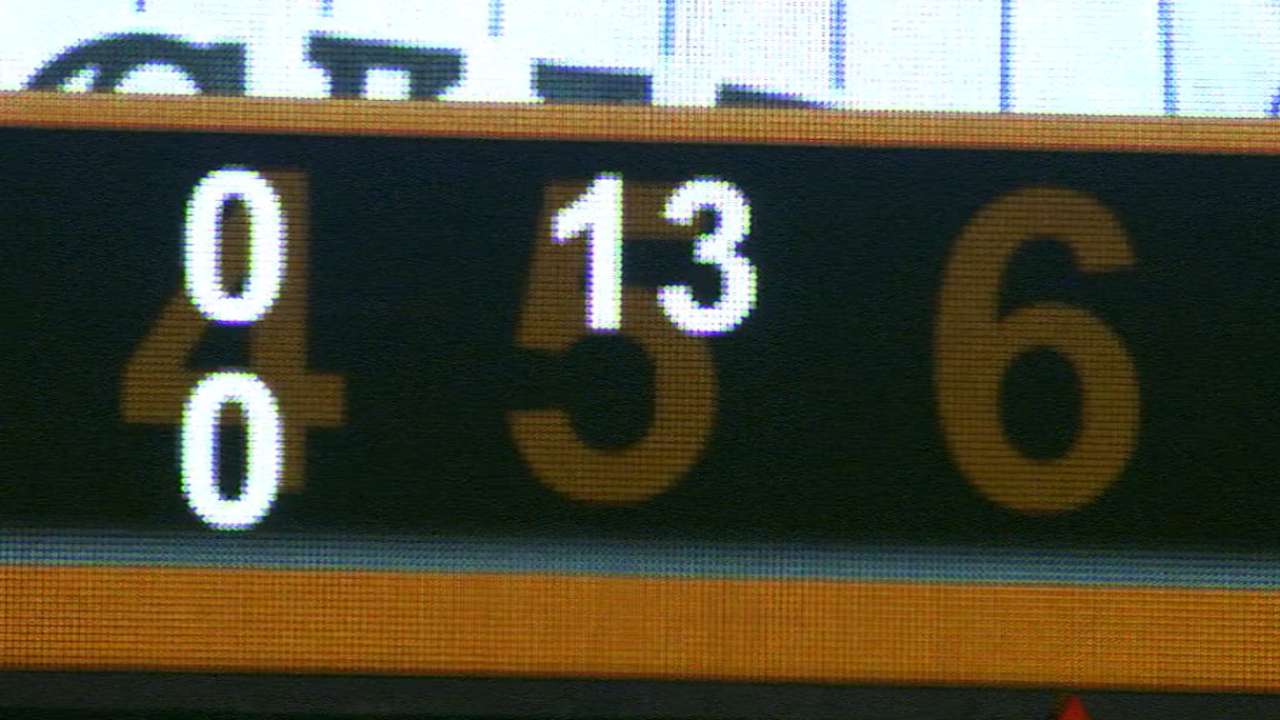 Here are three interesting items from around the big leagues on Thursday …
• The Rockies and Giants played a quintessential Coors Field game … at AT&T Park. The two clubs combined for 24 runs and 33 hits (13 for extra bases) as Colorado topped San Francisco, 17-7. This game marked the first time during their residency at AT&T Park that the Giants -- while hosting a game -- collected at least 16 hits in a regulation affair and lost. The last time it had happened to this team at home was on May 21, 1995, at Candlestick Park, when the Giants lost 9-7, after they outhit the Cardinals, 17-12. The Rockies scored 13 runs in the fifth inning to tie the National League record for the most in that specific frame. On Aug. 16, 1890, Chicago used that immense inning to defeat Pittsburgh, 18-5.
The bats were ON FIRE tonight! pic.twitter.com/BOVPCs45S9

— Colorado Rockies (@Rockies) May 6, 2016
• In the Indians' 9-4 win over the Tigers, Michael Brantley went 4-for-5 and drove in three runs. Three of Brantley's four hits came with two strikes. Over the past five seasons (2012-16), Brantley has struck out in 9.3 percent of his plate appearances. Of all the players with at least 2,000 plate appearances over this stretch, Brantley is one of four to have a strikeout percentage of less than 9.5. The slugging percentages for these four: .358 (Andrelton Simmons); .359 (Ben Revere); .383 (Norichika Aoki); and .446 (Brantley). Brantley was 2-for-2 with runners in scoring position, and since 2012, he owns a .336 average in this situation. Among the players with at least 500 plate appearances from 2012-16 for this split, Brantley's .336 ranks second to Miguel Cabrera's .359.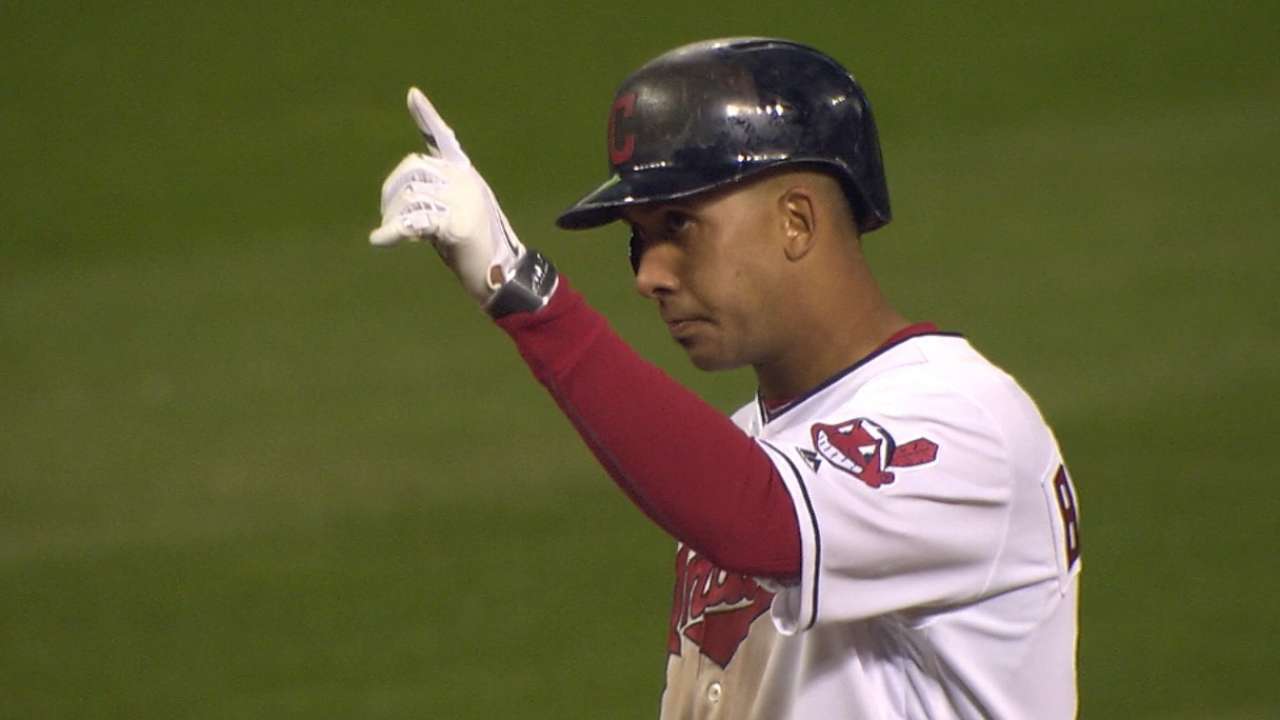 • Kevin Gausman hurled eight innings of three-hit ball, while his mound adversary, Masahiro Tanaka, surrendered five hits in eight innings. Neither figured into the decision, as the Orioles downed the Yankees in 10 innings, 1-0. This was the first Yanks-O's game in which each starter finished with at least eight scoreless frames since June 3, 1981, when Dave Righetti went eight (and allowed eight hits) while Dennis Martinez went 10 frames and allowed just three hits. This game also marked the fourth extra-inning 1-0 contest at Camden Yards. The first came on Oct. 3, 1999, and the Red Sox won in 10. Baltimore defeated Tampa Bay in 10 frames on May 9, 2007. And on July 31, 2014, the Angels won in 13 innings.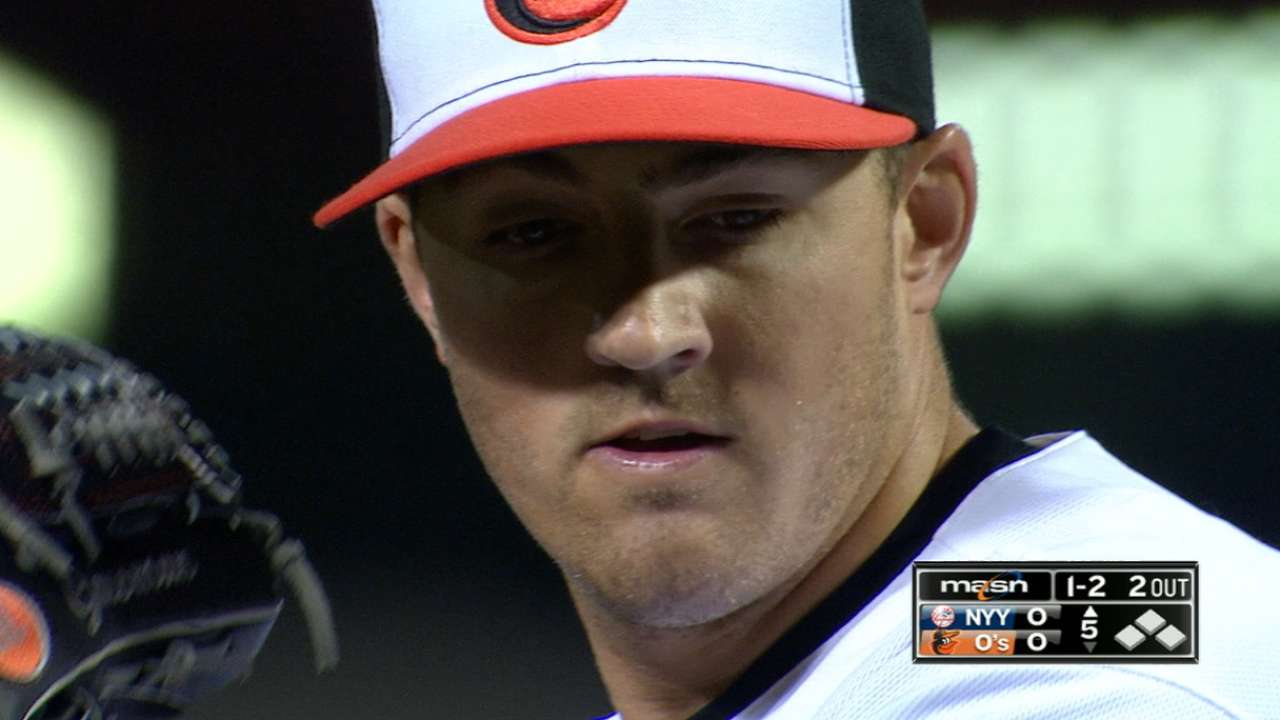 Roger Schlueter is a statistical researcher and writes for MLB.com. This story was not subject to the approval of Major League Baseball or its clubs.