Boston's bullpen up to 6-inning task
Hembree, Barnes, Tazawa, Ross hold off White Sox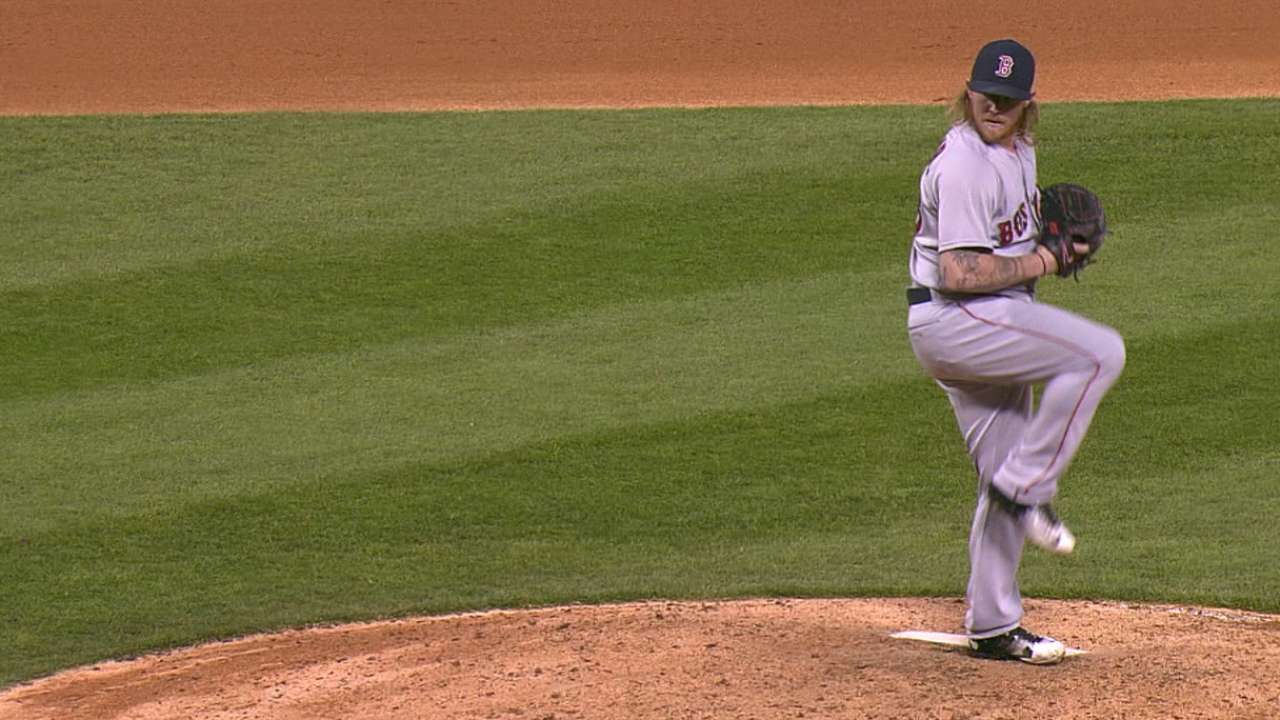 CHICAGO -- The Red Sox were fairly confident their bullpen would be lights-out in the late innings, and for the most part, it has been. The most pleasant surprise, however, has been the collective work in long and middle relief.
Manager John Farrell needed six innings from his relief crew on Thursday night, and they delivered exactly what was needed in a 7-3 win over the White Sox.
There have been four times through the first 28 games the Sox have needed six innings or more out of the 'pen. In those games, Boston is 3-1 and the relievers have put up a 1.20 ERA while limiting opponents to a .188 batting average.
The 17-11 Red Sox are in first place by a half-game in the American League East, largely because of the bullpen.
"Huge. They've been lights out," said Red Sox third baseman Travis Shaw. "It seems like every guy that comes in, you know he's going to get the job done right now. That's a very comforting feeling. Especially when you can take the lead in the middle to late innings and there's no second-guessing who is coming in or what the situation is. There's a growing confidence in every single guy down there right now."
Given that the Red Sox had a 4-1 lead through three, it's hard to believe Farrell had to ask so much out of his bullpen. But lefty Henry Owens (six walks in three-plus innings) lacked command from the start. And when he opened the fourth by giving up a homer to Avisail Garcia, Farrell had seen enough.
Heath Hembree did give up five hits over his 1 1/3 innings, but just allowed one run. Winning pitcher Matt Barnes (1 2/3 perfect innings), Junichi Tazawa (one inning) and Robbie Ross Jr. (2 scoreless innings) took it from there.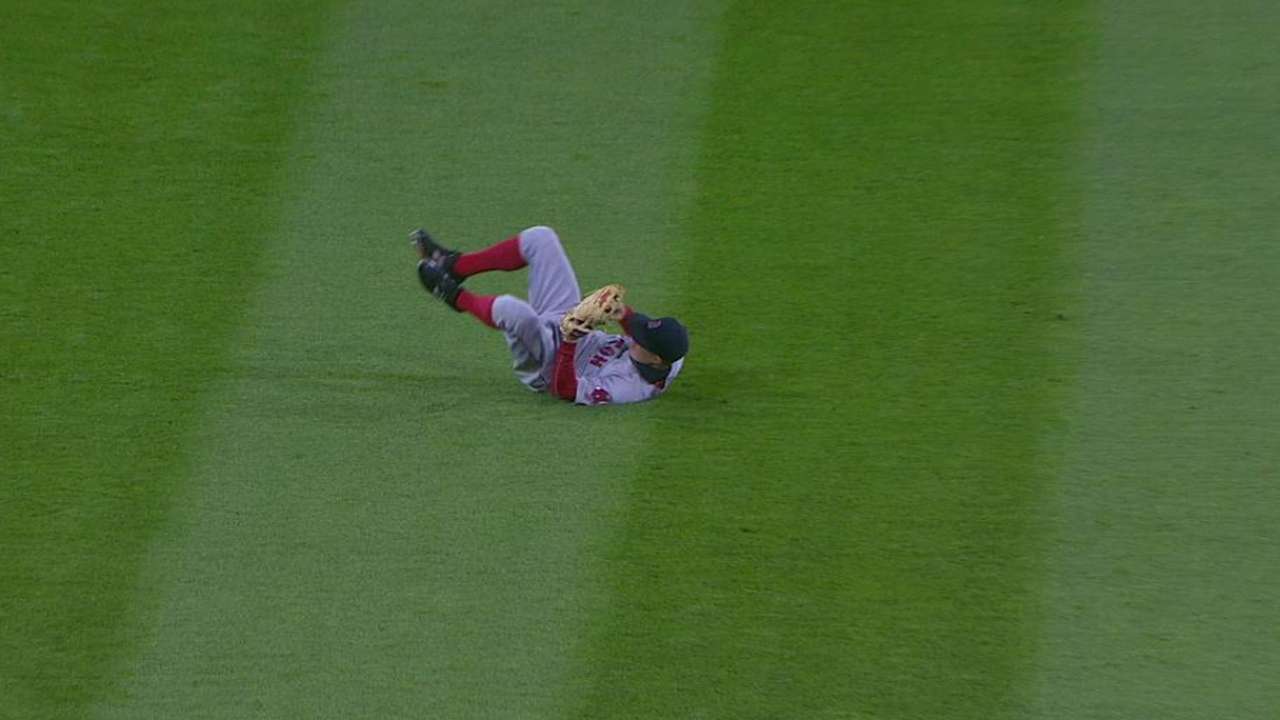 Thanks to the offense spreading the game out, Farrell could rest Carson Smith, Koji Uehara and Craig Kimbrel in advanced of the weekend series at Yankee Stadium.
Every reliever on the roster has an ERA of 3.65 or lower.
"I think a lot of guys know what their role is, and that's huge," Barnes said. "I think you kind of anticipate when your name is going to be called, and it allows you to prepare for hitters a little better mentally and physically. I think that really helps. You kind of feed off each other. When someone does well, you're like, 'Oh, I want to do that too.' I think it's been a lot of fun."
For the Red Sox to get to where they want to go this year, the starters are going to have to go deeper into games on a more frequent basis. But the bullpen is giving the rotation some time to sort that out.
"We've got a number of guys who can go multiple innings while maintaining their stuff," Farrell said. "Robbie finished things off here tonight. But they've done outstanding work when our backs have been against the wall with some early exits by starters. They've picked up the starter on a given night and they pick up one another coming in behind each other."
Ian Browne has covered the Red Sox for MLB.com since 2002. This story was not subject to the approval of Major League Baseball or its clubs.