Boy with cancer asks for homer; Altuve obliges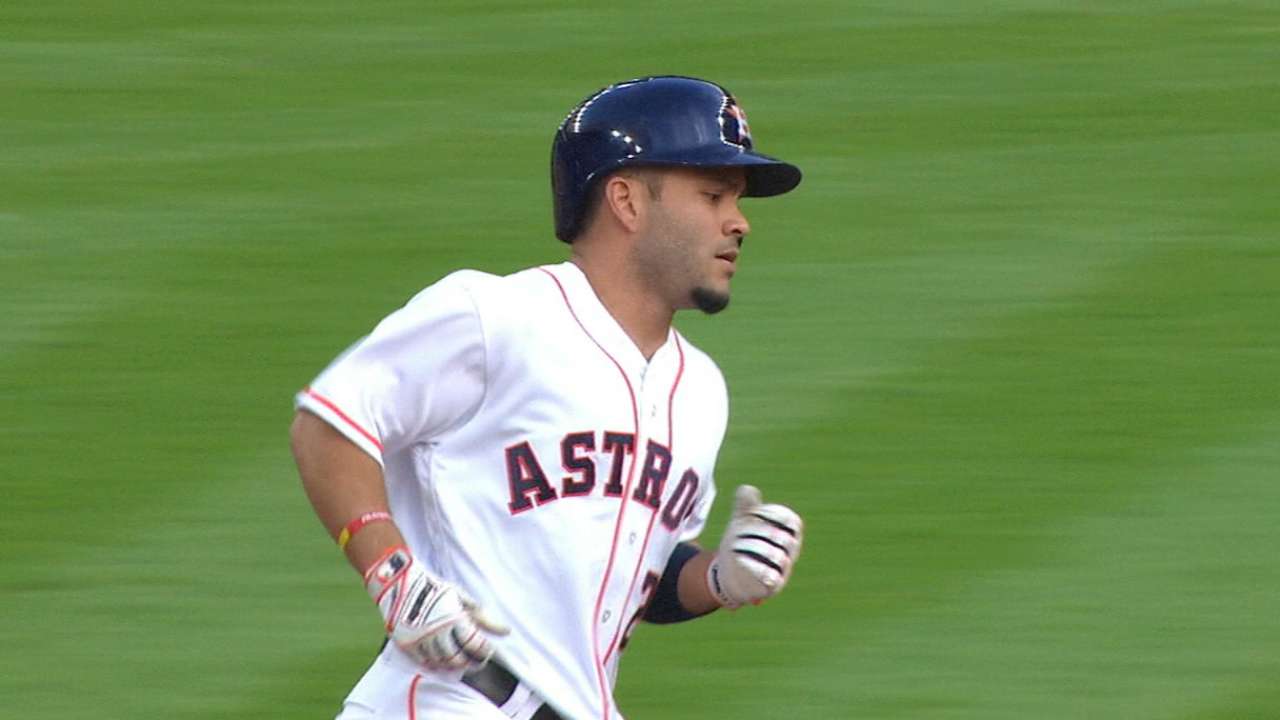 HOUSTON -- Astros second baseman Jose Altuve met a boy with terminal cancer on the field before Thursday's game who asked him to hit a home run. Altuve delivered and then some, walloping a homer in his first at-bat to spark a 4-for-4 night in a 6-3 loss to the Mariners at Minute Maid Park.
Altuve, who tied a career high with four hits, said the child initially told him to break his bat in his first at-bat so he could give it to him, and Altuve sent someone to the clubhouse to get him a new bat instead. Still, the fan wanted to see Altuve do something special.
• Cast your Esurance All-Star ballot for Altuve and other #ASGWorthy players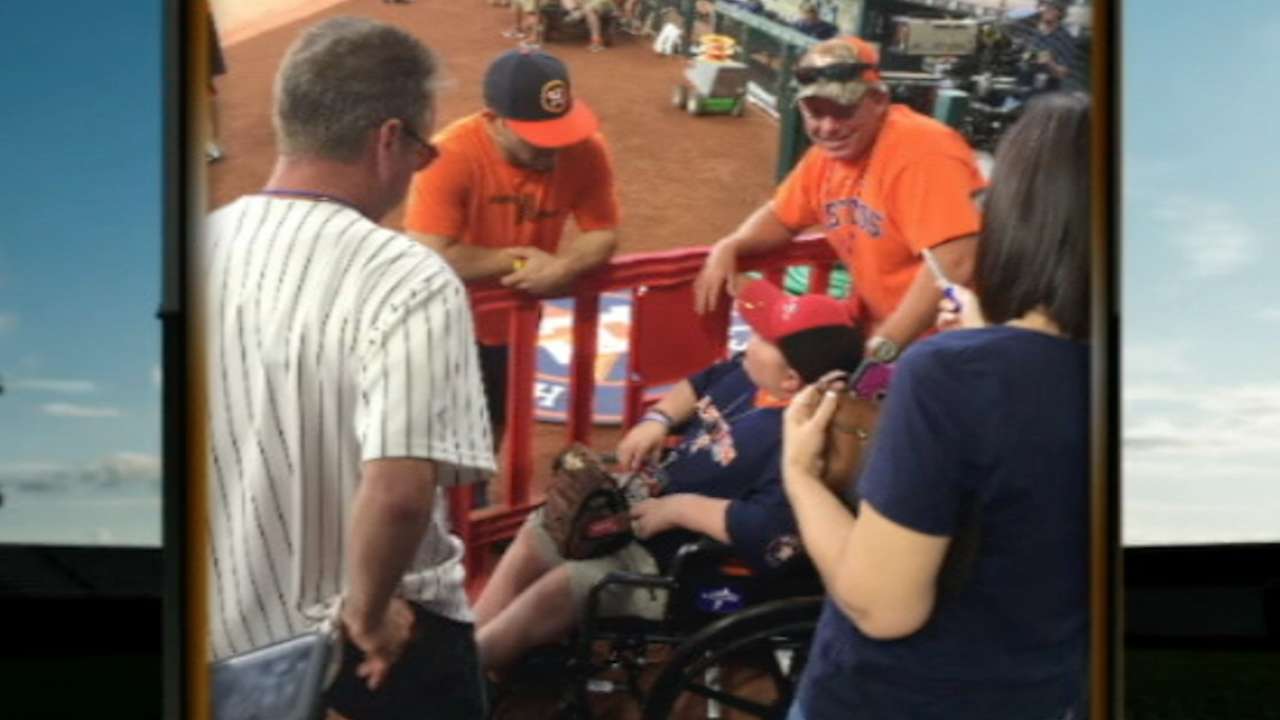 "He was like, 'OK, now you're going to hit a homer.' I was like 'Eh, I hit a home yesterday, so don't expect me to hit a homer today, but I don't want to make you feel bad if I don't,'" Altuve said. "He was like, 'Yes, you're going to make it. We'll see.' As soon as I hit the home run and I got to second base, I remembered what he said. I really like the kid. He was really happy to be here. I hope God blesses him for what he's been through right now."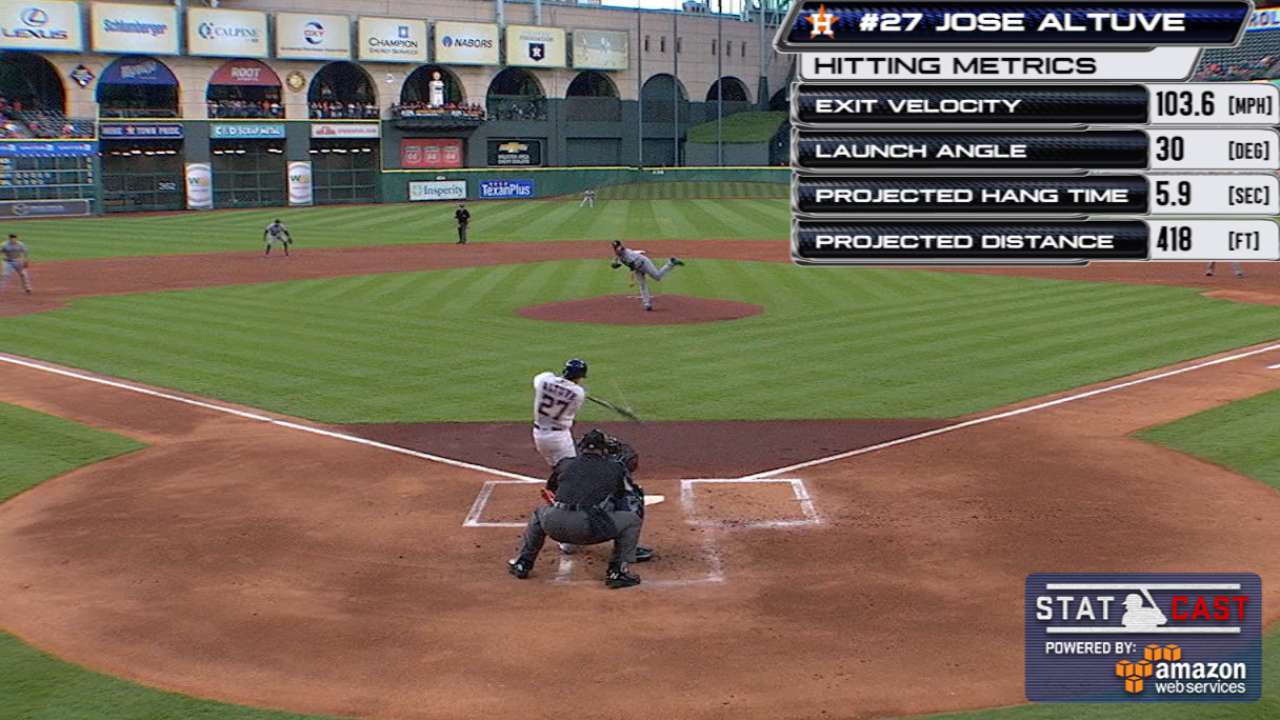 Altuve singled in the third inning, singled and scored in the sixth and just missed his second homer in the seventh when he hit a double to center field that landed just shy of the 436 mark, scoring Tyler White to tie the game. Altuve leads the American League in extra-base hits (23) and slugging percentage (.687).
"That little guy at second base is some kind of player," Mariners manager Scott Servais said. "It's not a good feeling when you see him walking to the plate. You don't know how to attack him."
The home run was Altuve's sixth leadoff shot of the season, making him the first player since Brady Anderson (seven in 1996) to record six leadoff homers before June of any single season. The last Astros player to hit six leadoff homers in a single season was Craig Biggio (six) in 2006.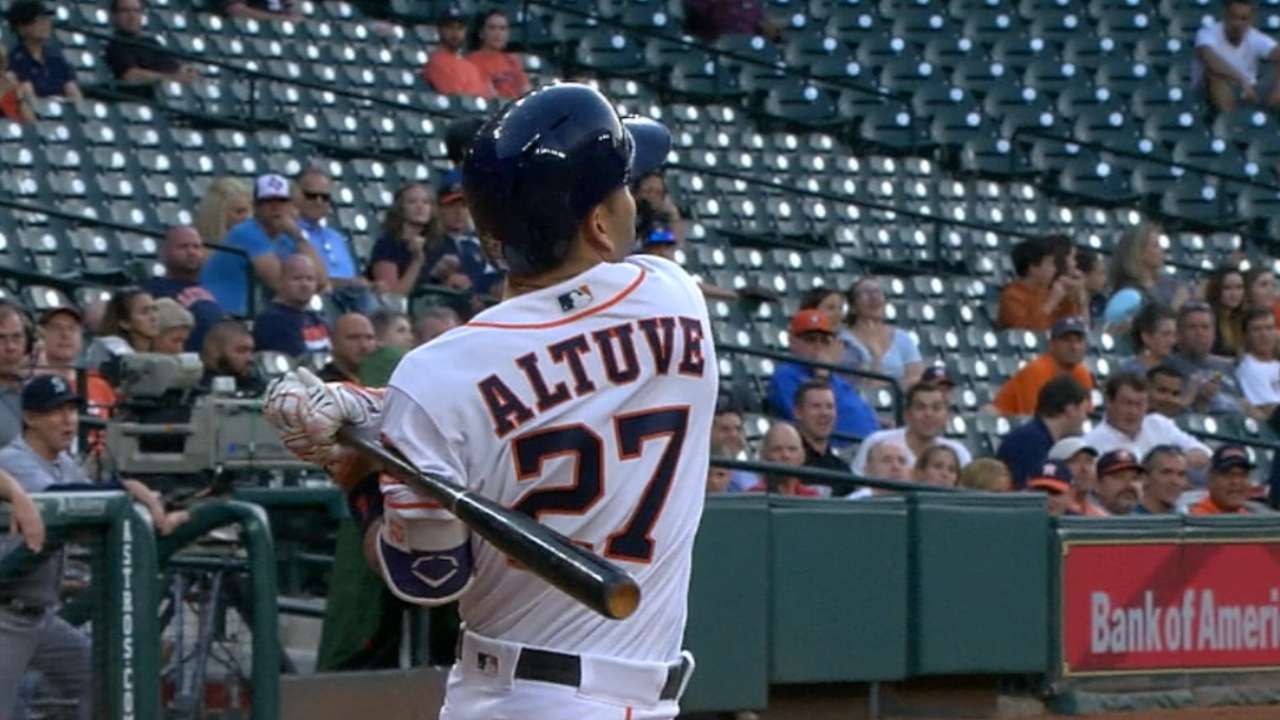 "I feel good," said Altuve, whose 23 extra-base hits is a franchise record through 29 games. "I feel like I want to go out there and get on base like I always do. I'm not trying to hit homers or long balls. I want to get on base for George [Springer], Carlos [Correa] and the guys behind me."
And being able to deliver a homer for a young fan made the night all the more meaningful.
"Every single guy here would do the same, every single guy here would help people and make kids happy," he said. "I just did it like anybody here would do."
Brian McTaggart has covered the Astros since 2004, and for MLB.com since 2009. Follow @brianmctaggart on Twitter and listen to his podcast. This story was not subject to the approval of Major League Baseball or its clubs.