Strike-filled outing pleases Ray despite result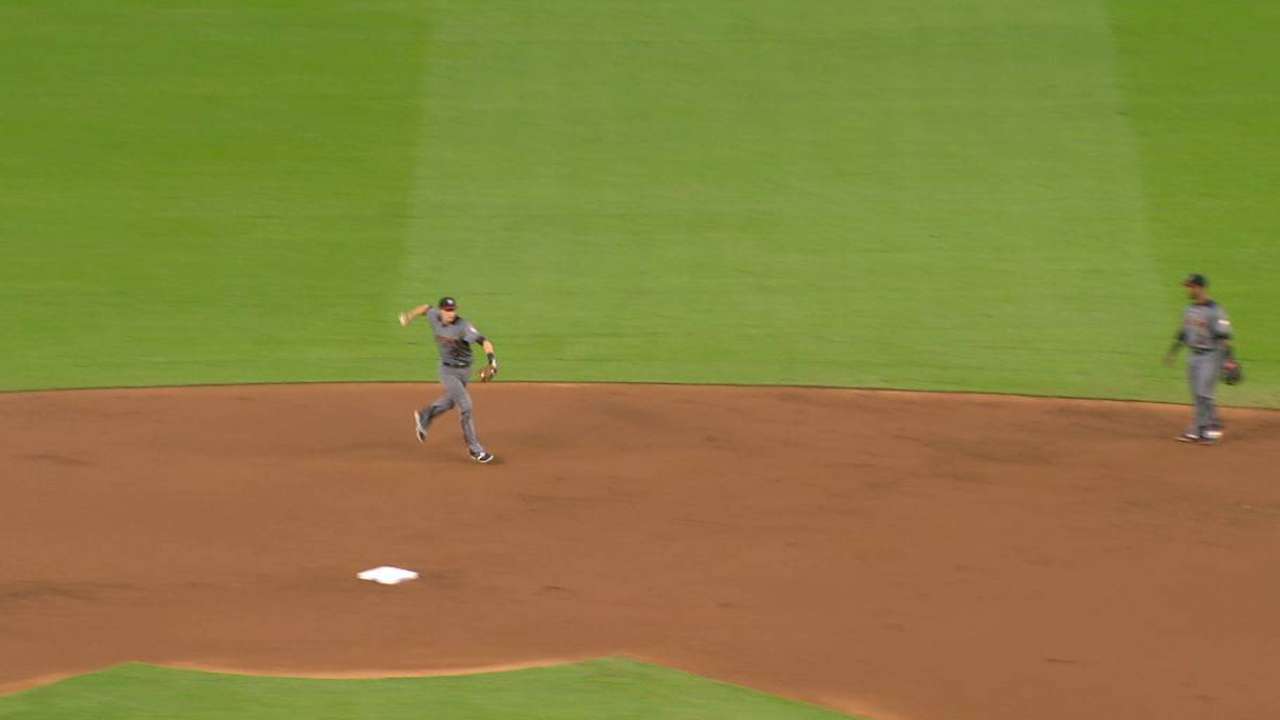 MIAMI -- Robbie Ray needed a good outing. His last two had been somewhat shaky and the lefty was hoping to turn it around.
Ray gave the D-backs 5 1/3 innings, allowing six hits and two runs, and struck out five batters and walked just one as he dropped to 1-2 with a 4.70 ERA. Ray was around the plate all night long, throwing 70 strikes in a 103-pitch effort.
But the bats went silent and five Marlins pitchers combined on a 4-0 shutout Thursday to complete a sweep of the three-game series that began a nine-game road trip that continues on through Atlanta and Colorado.
It was a solid effort that got little help offensively from a D-backs team that managed just five singles and couldn't get a runner past second base.
"He was able to throw his breaking balls for strikes, his changeup was good tonight and fastball was electric," manager Chip Hale said.
Ray was not disappointed at all in his performance on the mound.
"I felt really good. I made some really good pitches," Ray said. "That pitch to [Derek] Dietrich was a tough pitch to hit. You have to tip your cap to a guy when he puts a decent swing on a ball. It's not really much you can control except for making a good pitch, and that's what I did."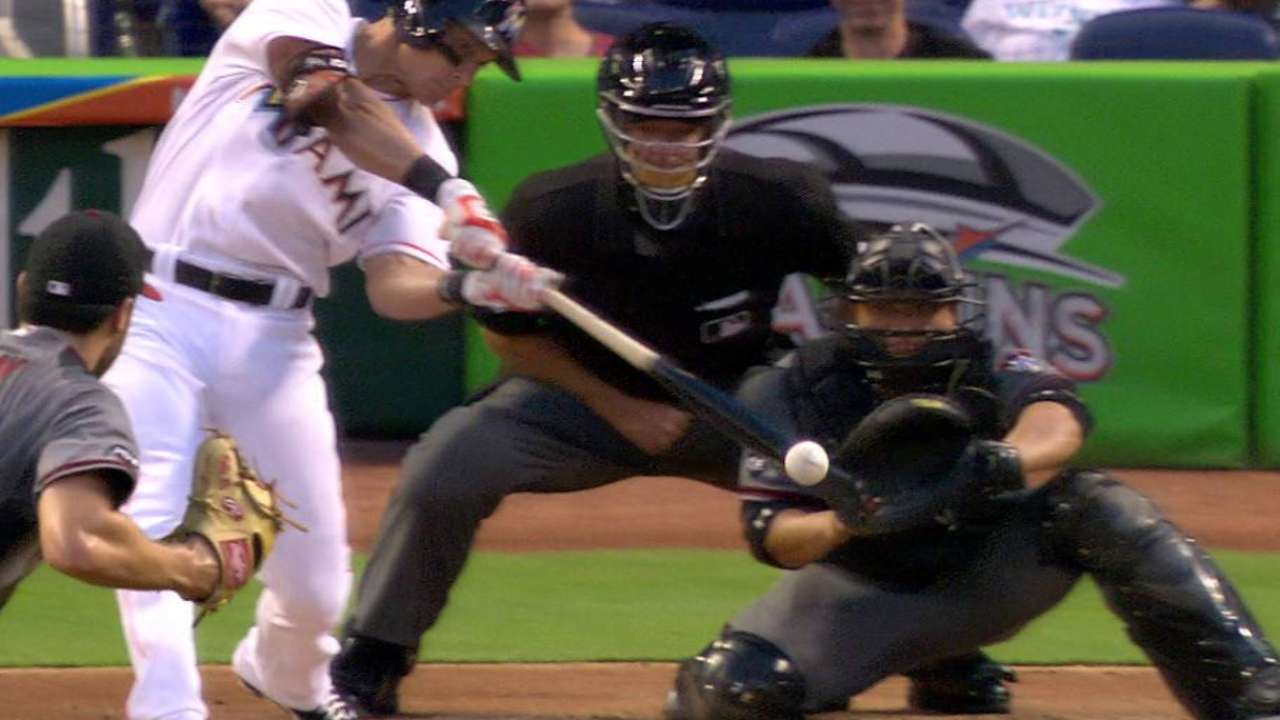 Cruising early, Ray was prepared to go deep in the game.
"Early on, I was feeling really good and my pitch count was low, especially that first inning; it was like 11 pitches, so I felt like I was going to go deeper in this game," Ray said. "But, overall, I felt like I kept the team in it and gave us a chance to win."
But Ray was taxed in the fourth inning by an 11-pitch at bat from Christian Yelich. He struck out the Marlins' left fielder swinging on a 97 mph fastball. That confrontation, however, took its toll.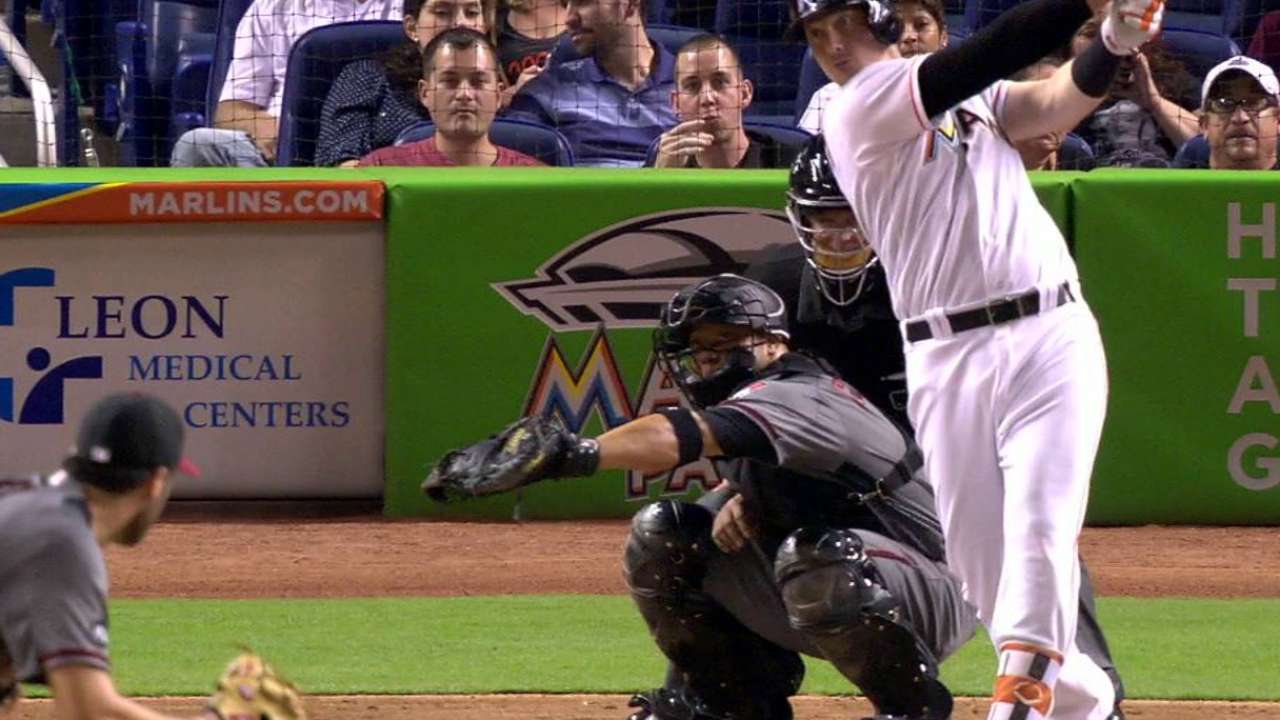 Later in the fourth, Ray gave up consecutive hits to Marcell Ozuna, Chris Johnson and Dietrich in a 29-pitch inning where the Marlins added a run and increased their lead to 2-0.
"Yeah, that was the one that probably got me the worst," Ray said.
Glenn Sattell is a contributor for MLB.com covering the D-backs on Thursday. This story was not subject to the approval of Major League Baseball or its clubs.