Kang Show: Jung Ho hits 2 HRs in '16 debut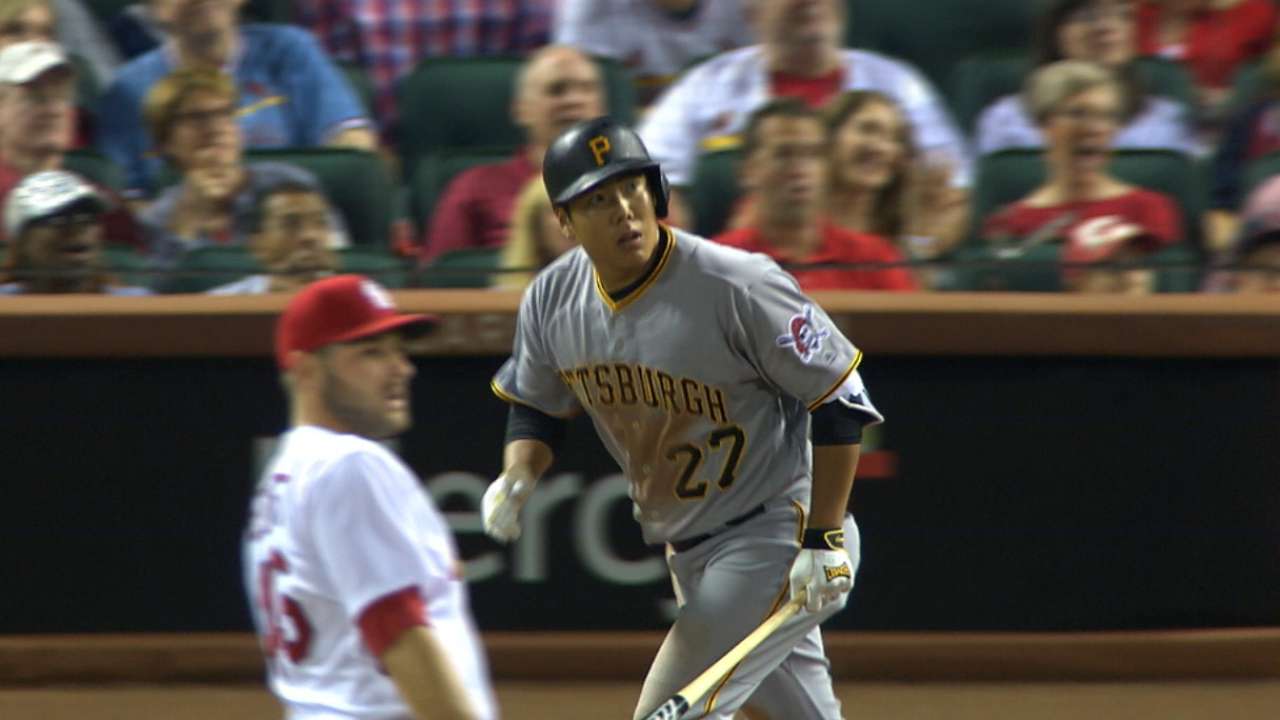 ST. LOUIS -- Jung Ho Kang wasn't nervous. That's not the right word. It had been 232 days since devastating left knee injuries brought his outstanding rookie season to a premature end. But here he was, healthy, back in the big leagues. He was anxious, he said. Excited, too. And it showed.
Kang returned to the Pirates' lineup on Friday night at Busch Stadium. He swung at the first three pitches he saw, hitting into three outs in his first two at-bats. Then Kang found his timing and power, barreling two home runs in a 4-2 win against the Cardinals.
"It's a relief for me," Kang said through interpreter H.K. Kim.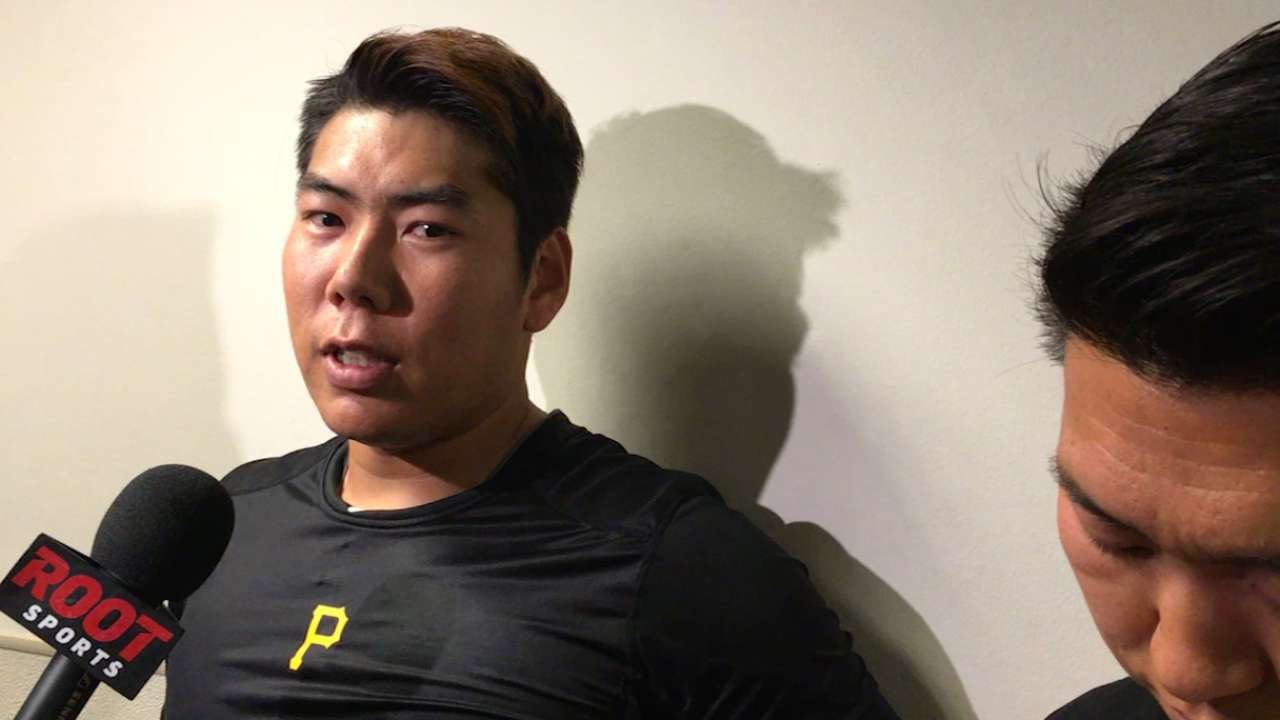 Kang's anxiety crept into his approach in his first two at-bats. In the second inning, Kang hit into a double play on the first pitch. With the bases loaded and no outs in the fourth -- after the previous batter was walked on four pitches by Cards righty Carlos Martinez -- Kang once again swung at the first pitch and popped out to second base.
Kang remained aggressive in his third at-bat -- on "fast forward," manager Clint Hurdle said -- but this time, it worked. Kang lashed at a 90-mph fastball fastball from lefty reliever Tyler Lyons, high and away, and launched it over the right-field wall to give the Pirates a 3-0 lead.
Two innings later, he unloaded on a full-count fastball from Kevin Siegrist, pulling it 427 feet into the left-field stands.
"A very gifted player was able to have a very special night," Hurdle said.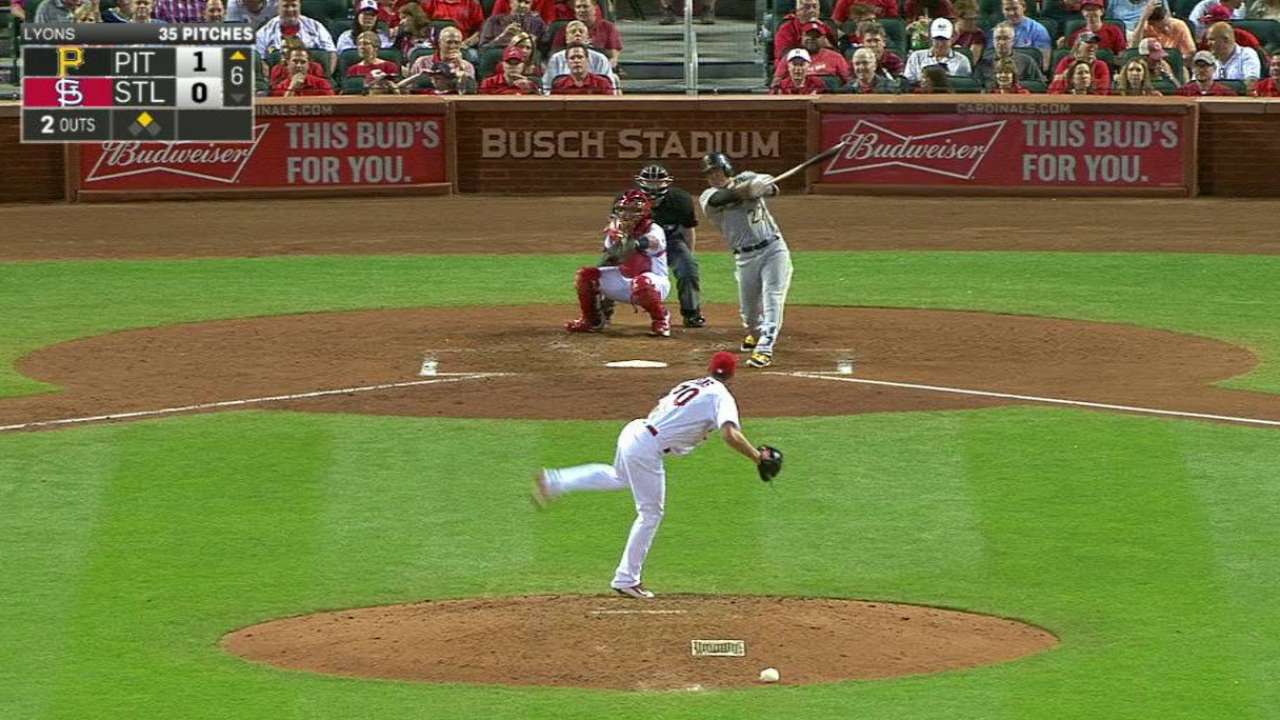 Added Cardinals manager Mike Matheny: "We watched Kang last year, too, and he caused damage. Didn't know what kind of roll he was on. Apparently, he likes hitting here."
Pirates lefty Francisco Liriano, who picked up the win with 10 K's in seven innings, agreed: "To see him do that today is amazing."
How did he do it?
On Sept. 17, Kang had surgery to repair a fractured tibial plateau and a torn meniscus, the result of former Cubs outfielder Chris Coghlan's takeout slide at second base. The Pirates compared his injuries to something sustained in a serious motor-vehicle accident.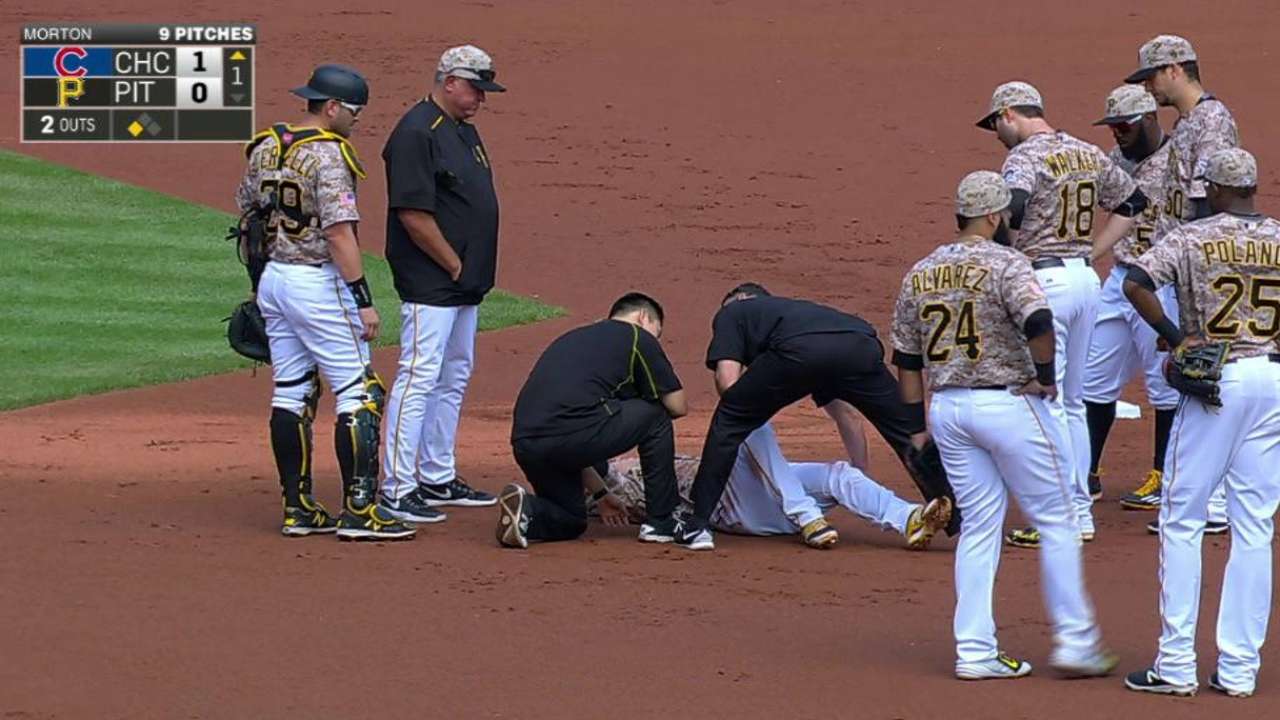 "Everybody in the organization that's been a part of this or watched this whole process take place is blown away by this man's courage, determination, resiliency, perseverance," Hurdle said. "It's been crazy good."
After spending part of the winter recovering in Pittsburgh, Kang moved his rehabilitation to Florida in December. He remained there until starting a Triple-A rehab assignment last month. In 13 games, he hit .150 with a .442 OPS. Was he really ready to come back?
On Friday afternoon, shortly after he had been officially activated, Kang admitted he'd have to wait and see how long it took to get his timing back.
As it turned out, the South Korean slugger needed all of three pitches.
"That's a bat we missed," second baseman Josh Harrison said. "He was very important for our lineup last year, and it's good to have him back."
The first position player to jump straight from the Korean Baseball Organization to the Majors, Kang hit .287/.355/.461 with 15 home runs and 58 RBIs last season. With an understated work ethic and sense of humor, he instantly became a fan favorite and endeared himself to his coaches and teammates.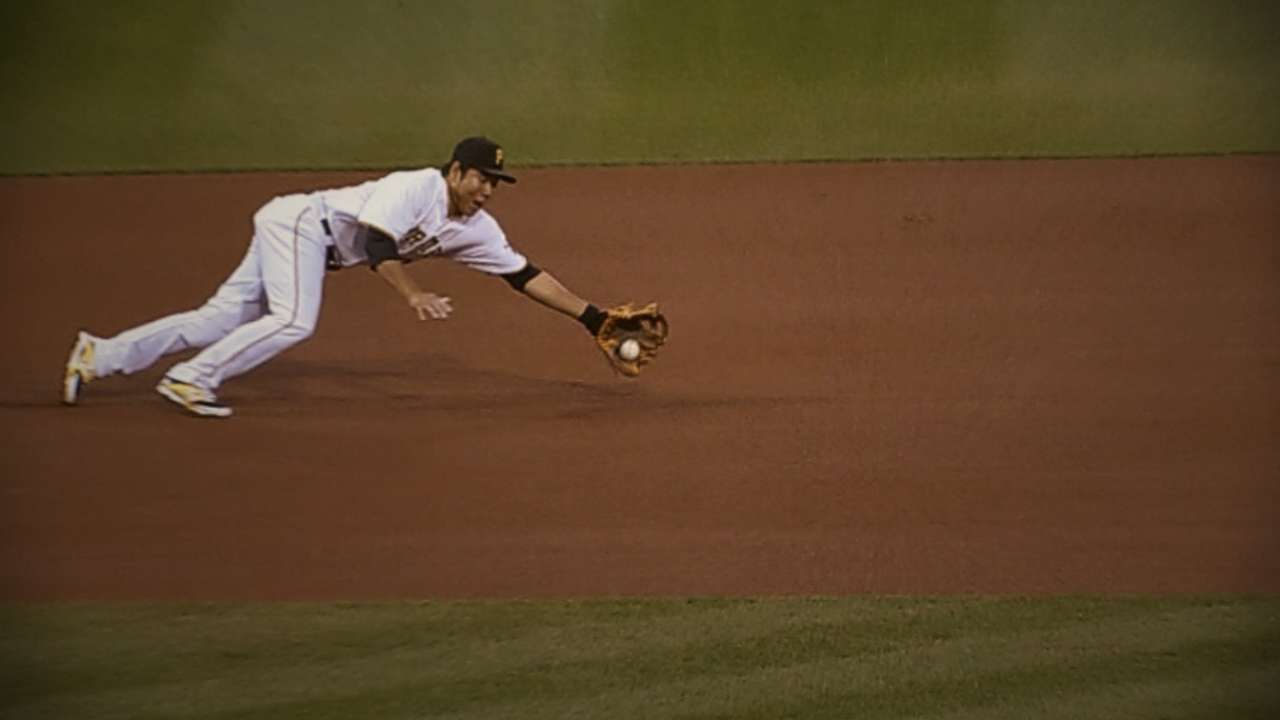 "It's exactly what you see. It's a good time," Harrison said. "He's learned a lot from the past year. He wants to be a part of something special, and that's what we've got here. I think he's a good fit for what we've got, because he has fun."
Kang also has shown a flair for the dramatic. Last season, he hit the Pirates' first grand slam. His first Major League homer was a game-tying shot last May against hard-throwing Cardinals closer Trevor Rosenthal. So perhaps his dazzling 2016 debut shouldn't have been a surprise.
"He's a guy that's able to show up under the bright lights," Hurdle said. "Where it goes from here, time will tell."
Kang has an idea, though.
"It was a little hard for me to play this game in such a tight situation," Kang said. "But it's going to get better, and I'm looking forward to that."
Adam Berry has covered the Pirates for MLB.com since 2015. Follow him on Twitter at @adamdberry. This story was not subject to the approval of Major League Baseball or its clubs.