Panik on verge of returning to action for Giants
Pagan likely out until at least Sunday; Pence sits with back tightness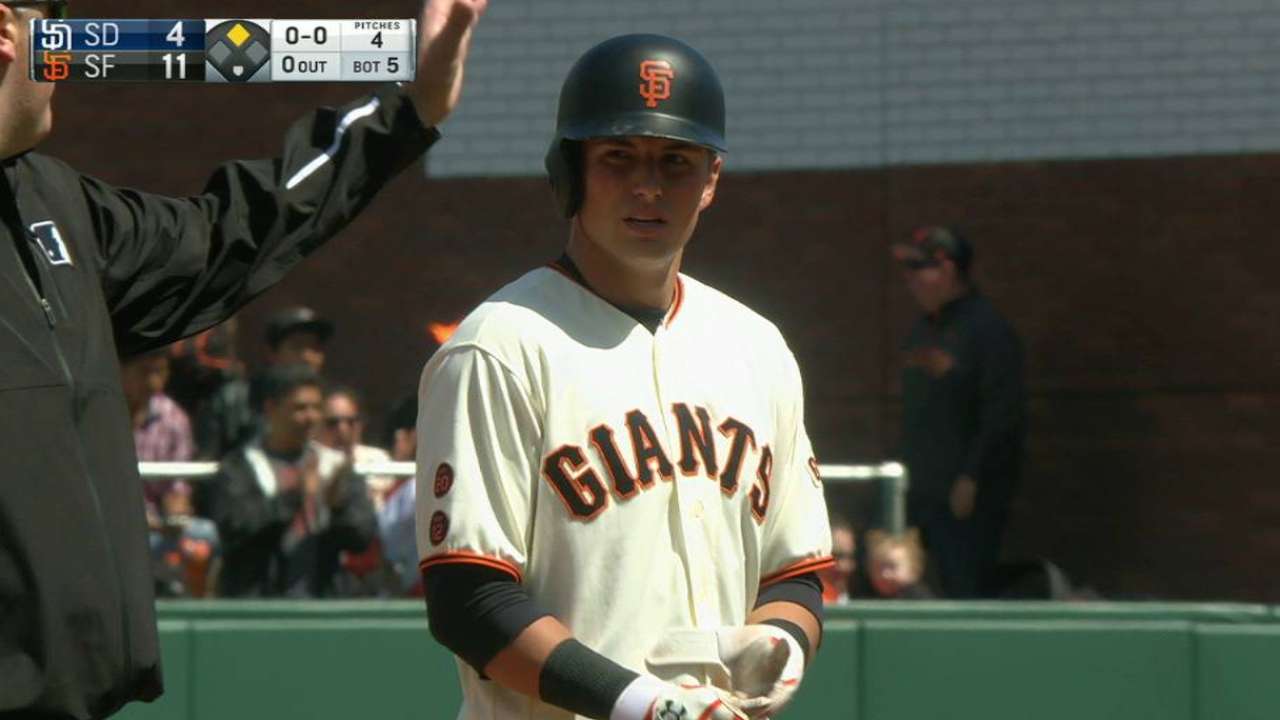 SAN FRANCISCO -- Giants infielder Joe Panik planned to test his groin injury during batting practice Thursday and felt confident he'll play at some point during the series with the Rockies.
"Running went all right and I'll be available to pinch-run," Panik said before Thursday's series opener. "I'm really close."
Giants manager Bruce Bochy hopes he'll be ready to play Friday night.
"That's what I'm thinking," Bochy said. "He's going to pass some tests."
Panik has been out for a week since tweaking his groin in last Friday's game against the New York Mets.
He sat out the series against the Reds and has been slowly working himself back into the lineup.
"The first day I took ground balls right at me and then tested it going side to side," said Panik, who is batting .280 with three home runs and 12 RBIs. "There are a few things to check off but everything is looking good."
Panik has reached base safely in 15 straight games.
In other injury updates:
• Outfieleder Angel Pagan is unlikely to play at least the next three days. Sunday is a possibility if he gets through his workouts OK.
• Right-hander George Kontos is scheduled for a rehab appearance with Triple-A Sacramento on Sunday.
• Outfielder Hunter Pence was held out of the lineup with some tightness in his back. He's expected to return Friday.
• Right-hander Sergio Romo, who has been throwing from 90 feet, will throw, softly, off the mound Monday. Bochy said Romo is "three to four weeks away."
Rick Eymer is a contributor to MLB.com based in the Bay Area. This story was not subject to the approval of Major League Baseball or its clubs.