Manfred tuned in with Chicago on big stage
Commissioner in town with 4 first-place teams in action
CHICAGO -- The hot starts by the Cubs and White Sox, who enter Friday with the best records in the National and American Leagues, are the talk of the town, and their success has caught the eye of Commissioner Rob Manfred, too.
"We are proud of all 30 of our [clubs]. They're all important to us," Manfred said Thursday at U.S. Cellular Field. "There is no doubt that our largest markets, when they are successful, they're good for our overall business.
"The idea of having two really good teams in a major market like Chicago is particularly exciting. It creates the prospect of postseason play that could be compelling. And it's a great thing, a great thing, for Chicago."
For the White Sox, it's great to be noticed, but their focus remains squarely on the South Side, GM Rick Hahn and manager Robin Ventura said. That focus doesn't change even with four first-place teams playing in the same city Thursday night (the Cubs edged the Nationals, 5-2, and the Red Sox topped the White Sox, 7-3) for the first time in baseball history, according to STATS, Inc.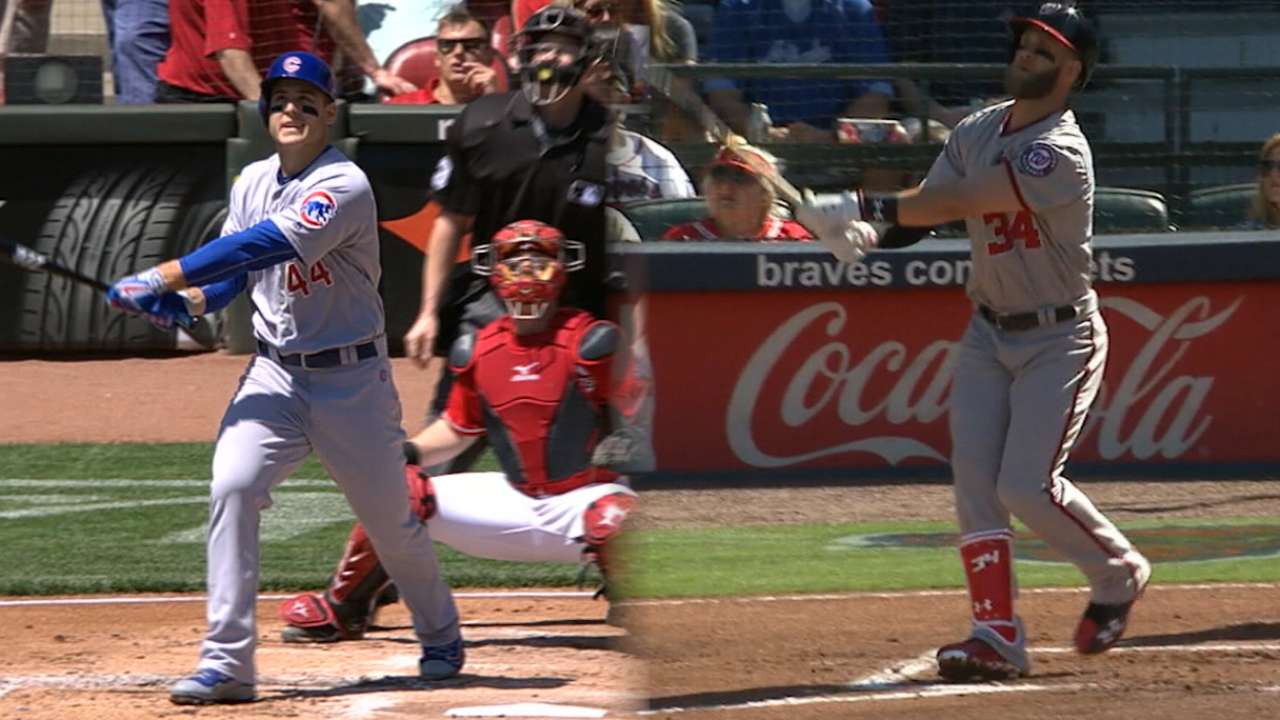 But for a baseball-rich city that hasn't had both teams on the playoff track since 2008, it becomes a monumental occurrence even with fewer than 30 games played.
"You feel the energy in the city," White Sox shortstop Jimmy Rollins said. "If you watch TV, everybody's talking about the teams in Chicago: One's a surprise, one's expected. You want to be part of it, and you want to make sure the fans that are here are getting their money's worth."
With John Danks' recent departure, Chris Sale becomes the longest active White Sox player. He talked about the Mets' emergence last season, reaching the World Series with their great young rotation, and noted that New York once again is a "two-part city." He hopes the same happens for Chicago.
The mound dominance of Cubs right-hander Jake Arrieta (6-0, 0.84 ERA), who has won a franchise-record 19 consecutive starts, also is a big factor in this special time for baseball in Chicago. Arrieta is 22-1 with a 0.85 ERA, 39 walks and 184 strikeouts in his last 26 starts, dating back to June 21 of last year.
"He's as fun to watch as anybody," said Sale, who has been dominating in his own right with a 6-0 record and 1.66 ERA this season. "I know he plays for the other team -- the dark side, if you will -- but you can't help to respect what he's doing and not only for himself but for the game.
"It's interesting. It's fun. It gets a different group of people paying attention. Not only that, but the way both teams are doing well, it's good for the city. It's good for baseball."
Were these two teams to make it to a "Red Line" World Series, it would be the first intracity MLB championship series since the Mets and Yankees Subway Series in 2000. It's an exciting scenario to imagine.
"If I told you that hadn't crossed my mind," a smiling Manfred said, "you'd say they need to get somebody else to do this job."
"None of those other rivalries are like this," said Brooks Boyer, White Sox senior vice president of sales and marketing. "This would be a true Civil War. It would really separate the city. It would be awesome."
Scott Merkin has covered the White Sox for MLB.com since 2003. Read his blog, Merk's Works, follow him on Twitter @scottmerkin, on Facebook and listen to his podcast. This story was not subject to the approval of Major League Baseball or its clubs.