Hinch happy Marisnick is back, starts him right away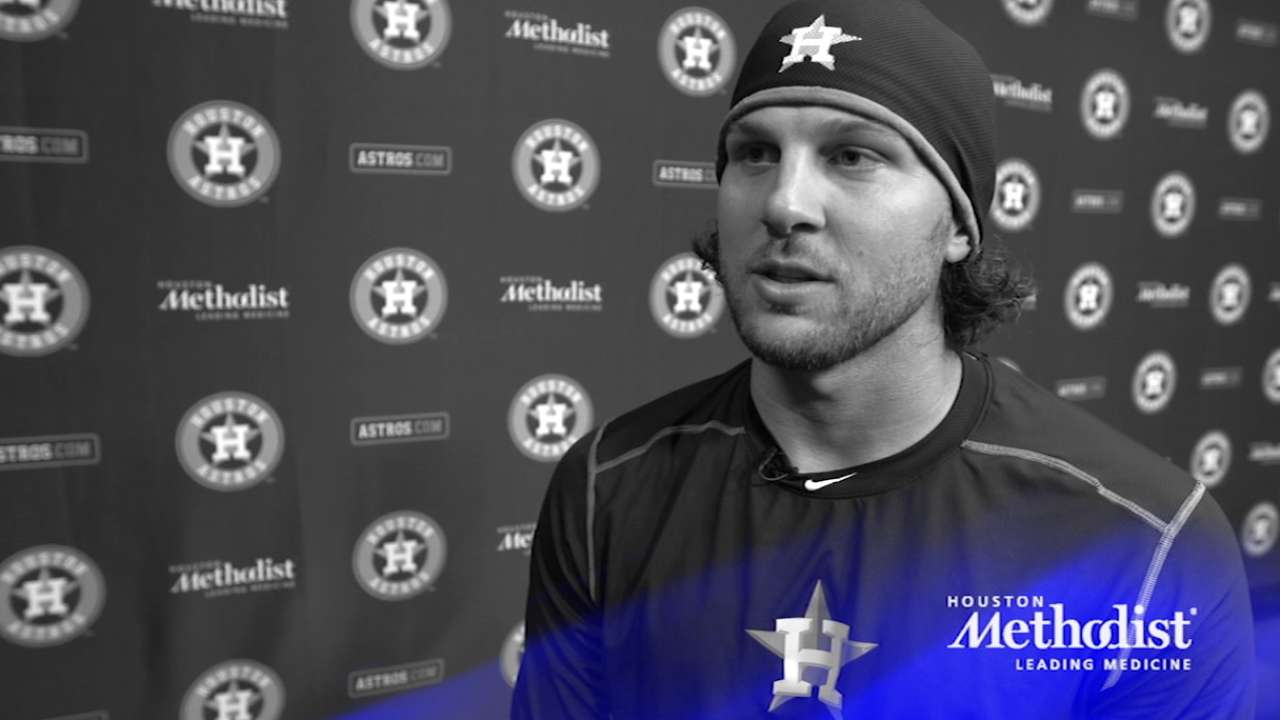 HOUSTON -- When the Astros sent down outfielder Jake Marisnick to Triple-A Fresno in April so they could get a fresh arm to the pitching staff, manager A.J. Hinch made it clear Marisnick didn't deserve be in the Minors and hinted he could be back soon.
After beating the Twins on Wednesday, the Astros called up Marisnick from Triple-A and optioned pitcher Michael Feliz to Fresno. Marisnick was in the Astros' starting lineup for Thursday's series opener against the Mariners in left field.
"It's difficult when you're in that position in your career where you're going to be the guy that's slid around the outfield a little bit, you're going to go up and down a couple of times," Hinch said. "He's got options, but we never doubt that Jake's intentions are always good. He's always here and ready to work. As I texted to him last night, I told him to get his sleep on the plane because he was going to play today."
Marisnick was sent down on April 24 to make room for Feliz when the Astros deemed they needed another pitcher. Marisnick was 1-for-10 in 12 games before being sent down to Fresno, where he hit .185 (5-for-27) in seven games.
"It was a chance for me to go down and get some at-bats and get some regular playing time," Marisnick said. "I didn't have a ton of that when I was here, so I'm just trying to get my feet under me and get ready to go."
Marisnick gives the Astros a superb defensive player who has value off the bench as a pinch-runner as well.
"He makes our club better and he got a couple of at-bats down in the Minor Leagues," Hinch said. "He didn't hit a ton, but we knew when we sent him out 10 days would go by and we'd want him right back to balance out our team."
Feliz, who threw two scoreless innings Wednesday, appeared in four games and allowed 11 hits and 10 runs (nine earned) in 9 1/3 innings. Hinch said he could be back soon.
"He actually threw very well the times he pitched up here since his recent promotion," Hinch said.
Brian McTaggart has covered the Astros since 2004, and for MLB.com since 2009. Follow @brianmctaggart on Twitter and listen to his podcast. This story was not subject to the approval of Major League Baseball or its clubs.