MLB.com Columnist
Anthony Castrovince
10 things to watch for in MLB this weekend
Zimmermann, Sale try to stay unbeaten; Yankees-Red Sox meet in Bronx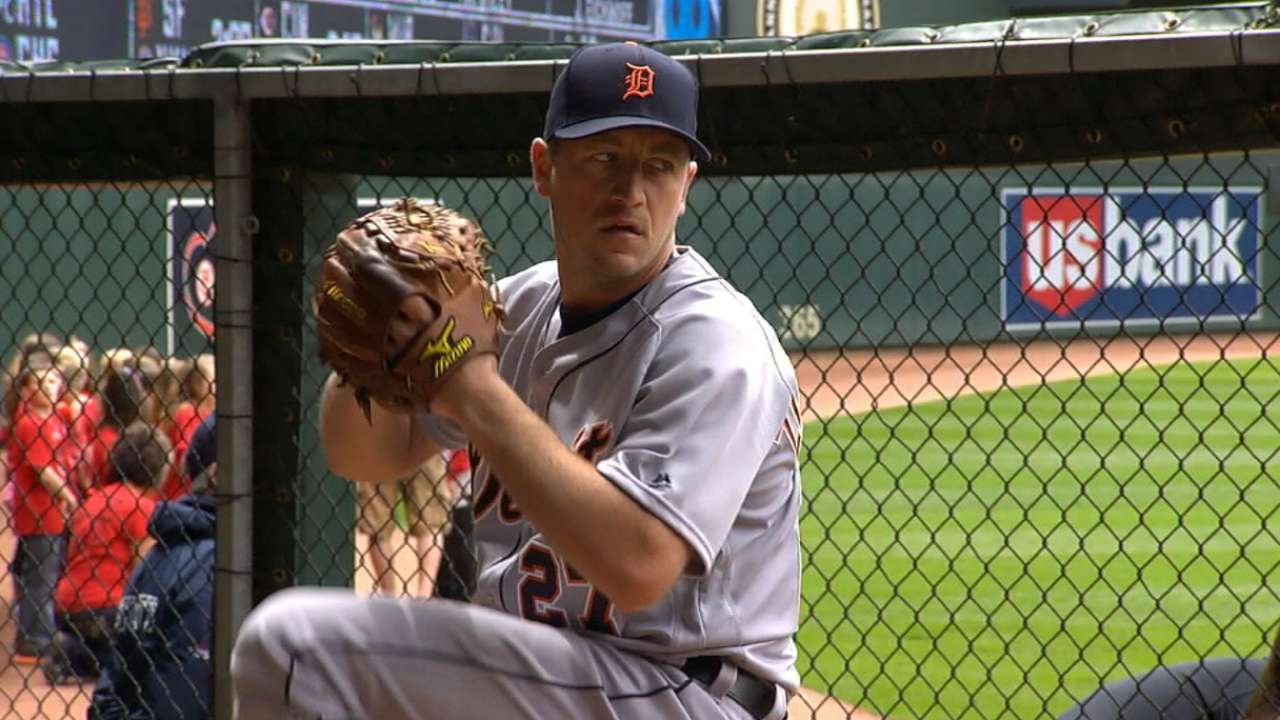 So much baseball to watch, so little time to prepare for what you're watching. That's why we're here to help. It's your weekend cheat sheet.
1. ZimCity
Jordan Zimmermann wasted no time finding his free-agent fit, signing his five-year, $110 million deal with the Tigers mere weeks into the Hot Stove season. And he's wasted no time endearing himself to the Detroit faithful, spinning a 5-0 record with an absurd 0.55 ERA through five starts.
Everything you need to know about Zimmermann's amazing transition to the American League can be found here. He'll put his spotless record on the line Friday night, when the Tigers face Cole Hamels and the Rangers (7:10 p.m. ET, Comerica Park).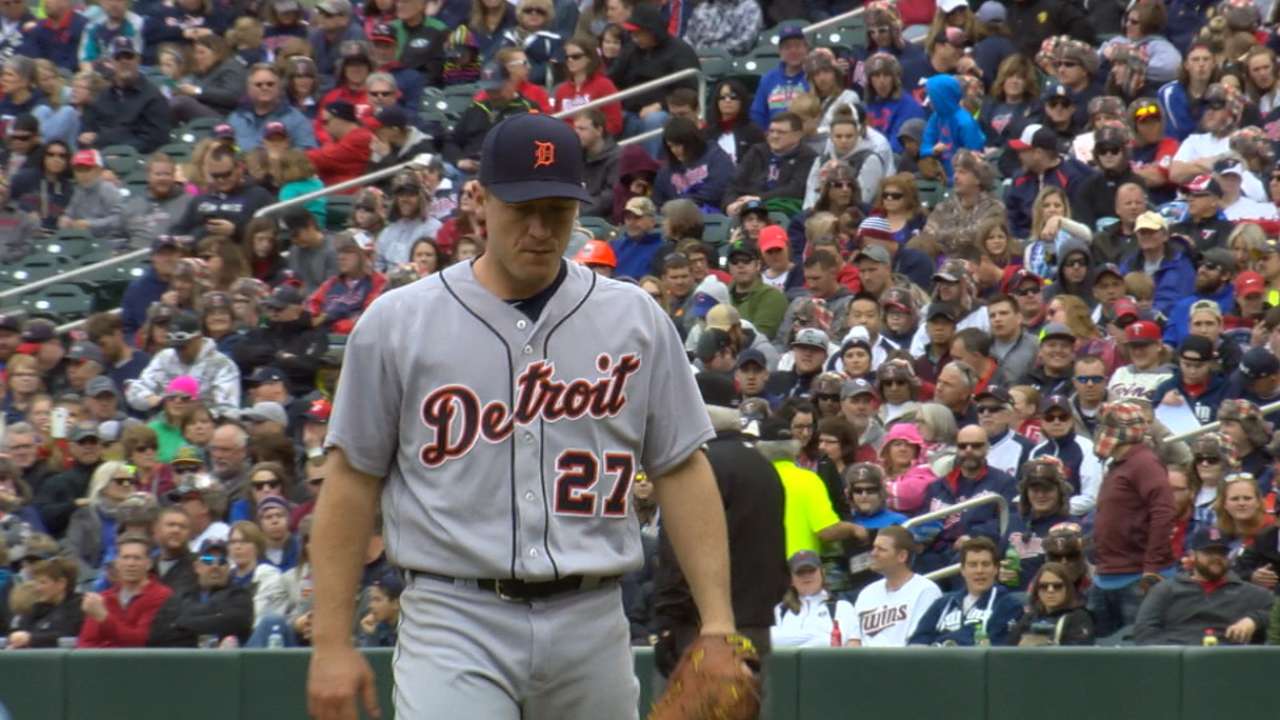 2. Oh mama
Let's collectively stop poring over Nomar "Ma"zara's rookie statistics and focus on ma herself.
Just in case you haven't already hit the card store and flower shop, here's your friendly reminder that it's Mother's Day weekend, and Major League Baseball once again will give the Sunday holiday proper reverence. All players and on-field personnel will wear specially designed uniforms incorporating pink into the clubs' regular logos, and pink will also be prominent on the bases, the dugout lineup cards and even the ball itself, with Rawlings issuing a pink-stitched ball.
Stumped on what to get that special mom in your life this year? Well, you could take her to the Angels or Giants game for a complimentary beach tote or maybe the Orioles game for the infinity scarf giveaway. It's the perfect way to show her that you put so little thought into this special day that you got your best idea from a baseball writer.
3. Chris rocks
Chris Sale has been an All-Star-caliber arm basically from the minute he made the transition from the White Sox bullpen four years back, but two things have eluded him thus far in his career -- a postseason appearance and an AL Cy Young Young Award (he's finished in the top five of the voting each of the past three years).
Maybe Sale will meet both of those goals in 2016, if the early results are any indication. The White Sox are good, and Sale has been great -- a 6-0 record, a 1.66 ERA and a 0.81 WHIP in a league-high 43 1/3 innings. As a bonus for the Pale Hose faithful, those in attendance for his Saturday night (7:10 p.m. ET at U.S. Cellular Field) will receive a Sale K-Counter Bobblehead.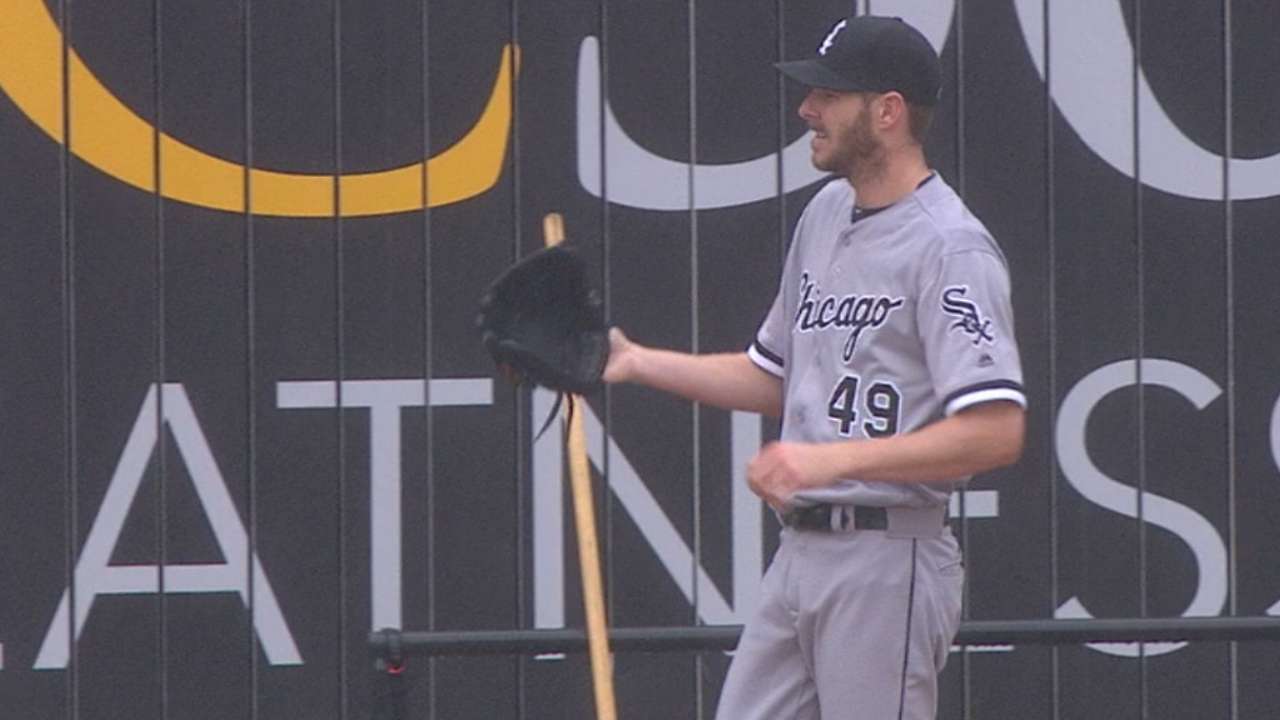 4. Don't you forget about me
The Cubs love keeps reaching new heights, with the North Siders ratcheting up the run differential with regularity in what has been an undeniably sizzling start.
Don't forget, though: Two of the Majors' more ample offenses in the early going also reside in the National League Central. The Pirates and Cardinals, who had a pretty good rivalry going before the Cubs came along and deepened the division, will oppose each other this weekend at Busch Stadium.
Though both teams are in the top five in the NL in runs per game, pairing that output with consistent starting pitching has been a struggle so far. But Francisco Liriano, Jeff Locke, Adam Wainwright and Michael Wacha -- each of whom will get a start this weekend -- have shown signs of life of late.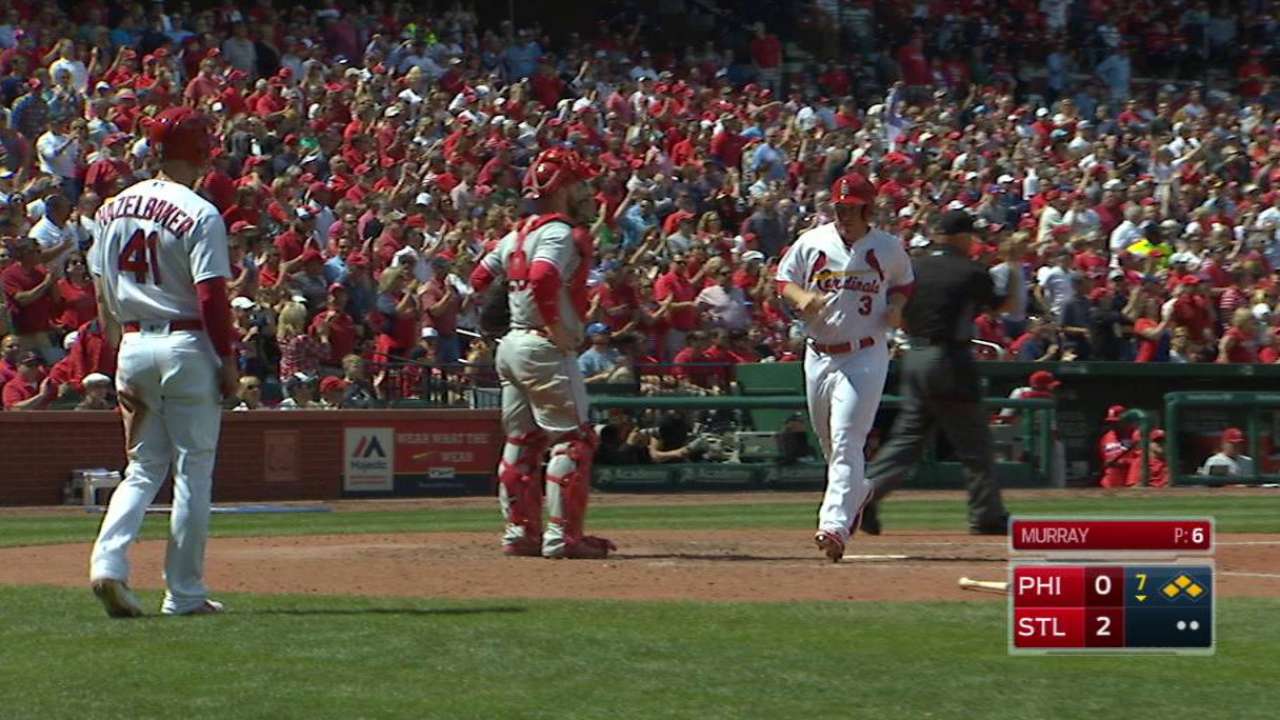 5. Miller Time?
An acquisition not going nearly as well as the Zimmermann signing? Shelby Miller to the D-backs. Arizona famously parted with 2015 No. 1 overall Draft pick Dansby Swanson, Ender Inciarte and Aaron Blair in exchange for Miller, who was coming off a strong year in Atlanta.
This, we can safely say, will not be a career year for Miller. He is 0-3 with an 8.49 ERA through six starts. Perhaps a return to the place where he built up his value will be good for Miller. At 7:10 p.m. ET Saturday, he'll oppose the Braves at Turner Field, where he had a 2.43 ERA in 17 starts last season.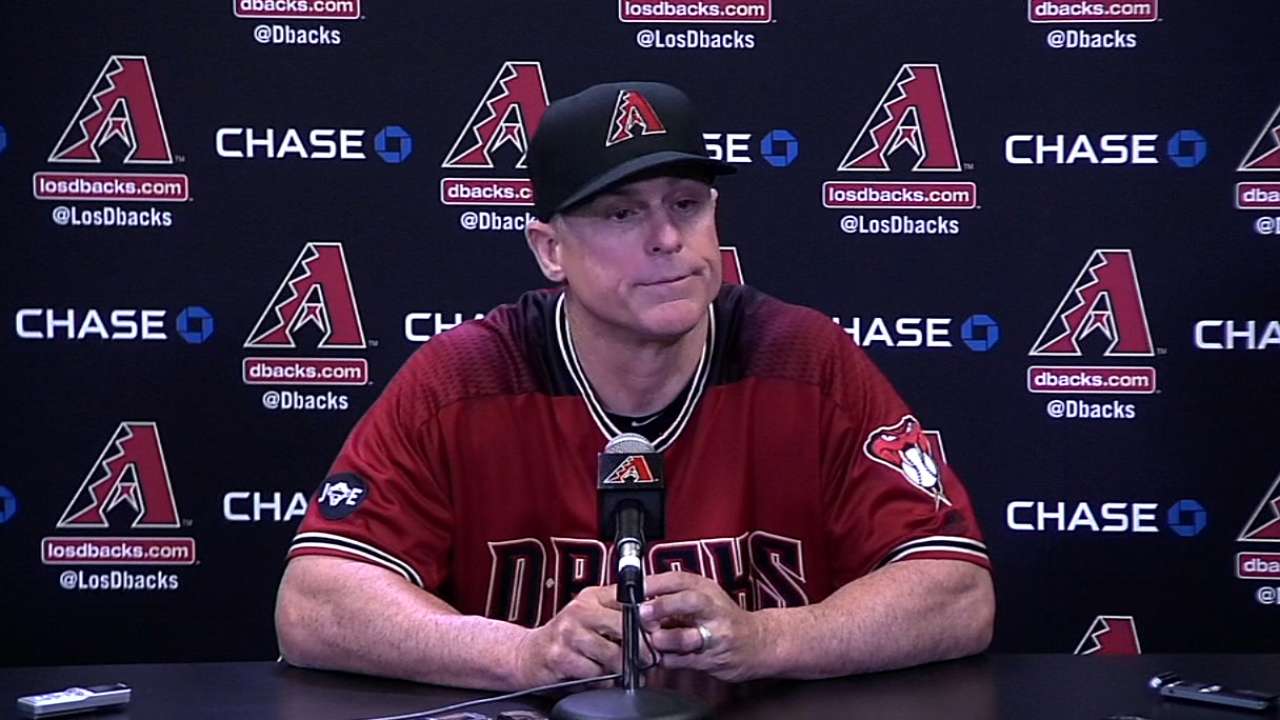 6. Walker this way
We've heard his star potential touted for several years now, going back to his days as a prized prospect. And Taijuan Walker is really living up to the billing lately. He is one of several young players who appear to have turned a corner in this 2016 season.
Walker takes his 1.80 ERA and crazy good 9.67 strikeout-to-walk ratio into Friday's start (8:10 p.m. ET at Minute Maid Park) against the Astros.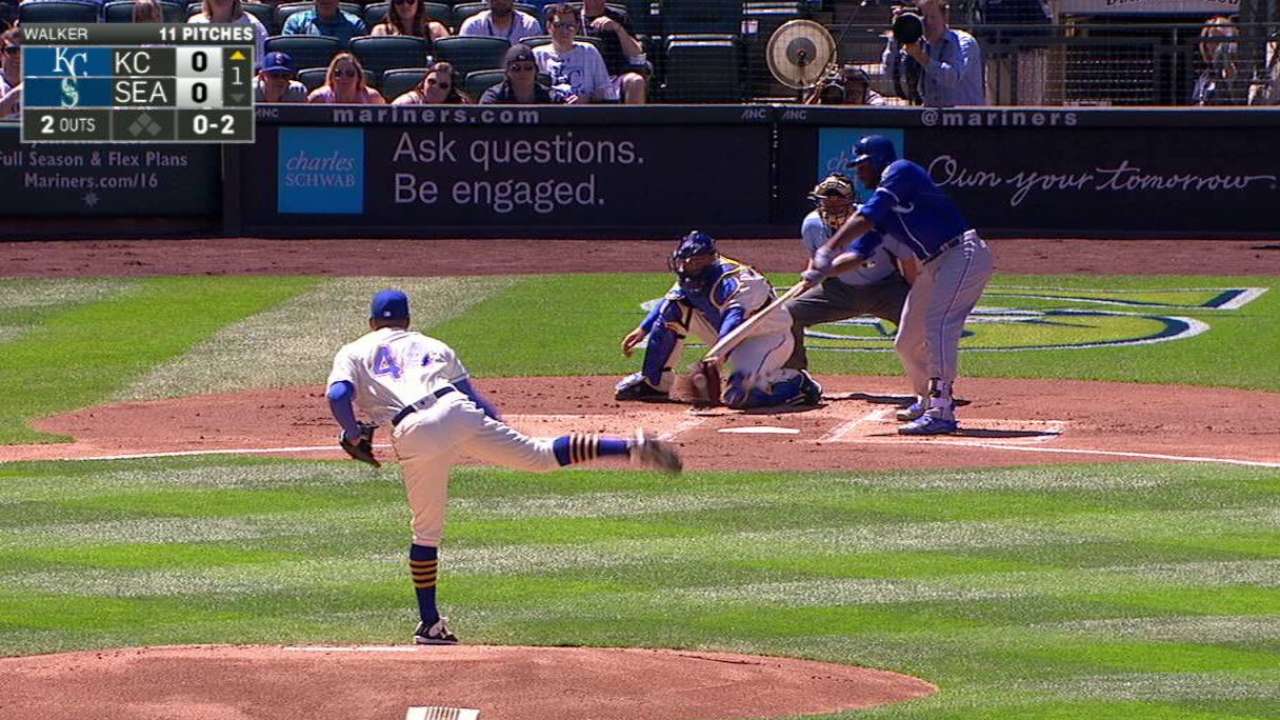 7. Royal pain
It doesn't feel that long ago that we were talking about the Royals having potentially seven of nine All-Star starters. But right now, we're talking about them losing seven of nine games, going into this weekend's series in Cleveland.
It's a rare sight for a Kansas City club that has been so consistent the last few seasons, and Tuesday's walk-off win within this rut was evidence that this club still has some of that magic in the tank. But the Royals just aren't hitting. They've got six of nine regulars with OPS marks below .700. The good news is Kansas City has its three best starters going this weekend in Cleveland -- Yordano Ventura (3.67 ERA), Ian Kennedy (2.61) and Edinson Volquez (3.13), though Ventura is coming off his worst start of the season.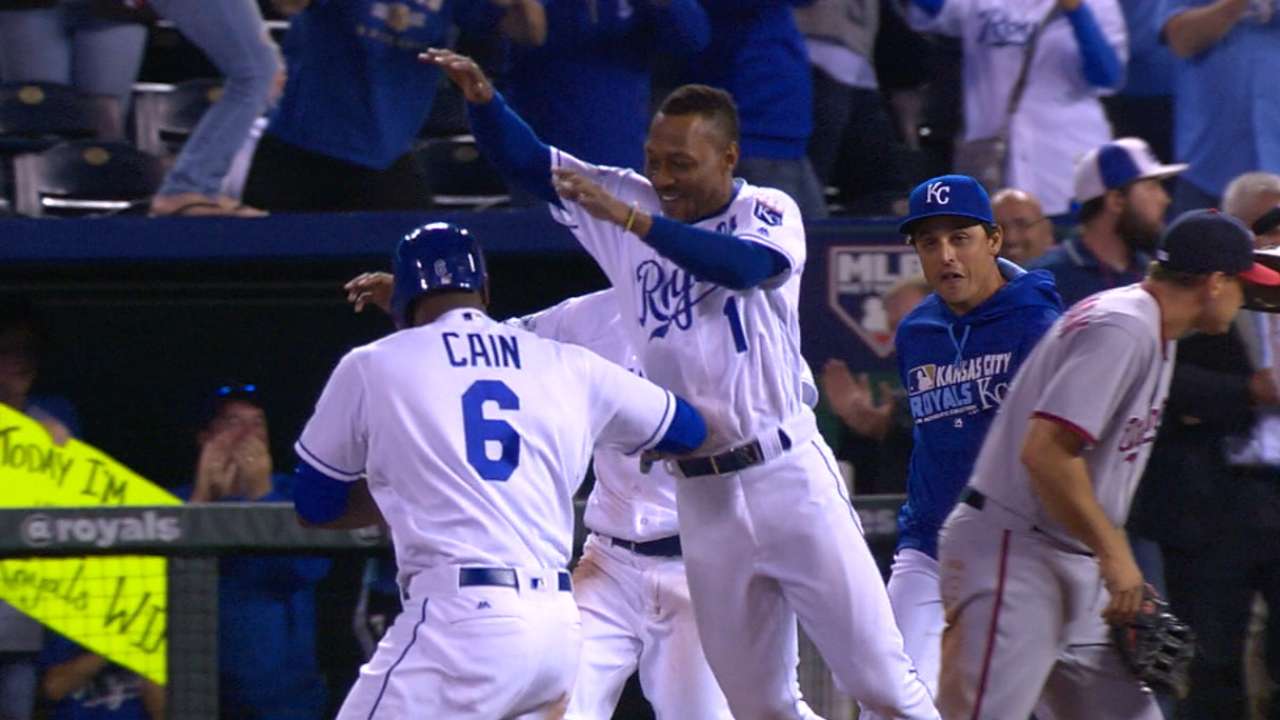 8. Crossing the border
Consider it an important export. Clayton Kershaw will make his first start on Canadian soil Sunday (1:07 p.m. ET at Rogers Centre), opposite Marco Estrada.
In fact, the Blue Jays are one of just four non-Dodger teams the three-time NL Cy Young Award winner has never faced. So Kershaw will not only be crossing the border but crossing another AL club off his list.
The Blue Jays just better hope the Kerve (that's the Kershaw curveball) doesn't clear customs.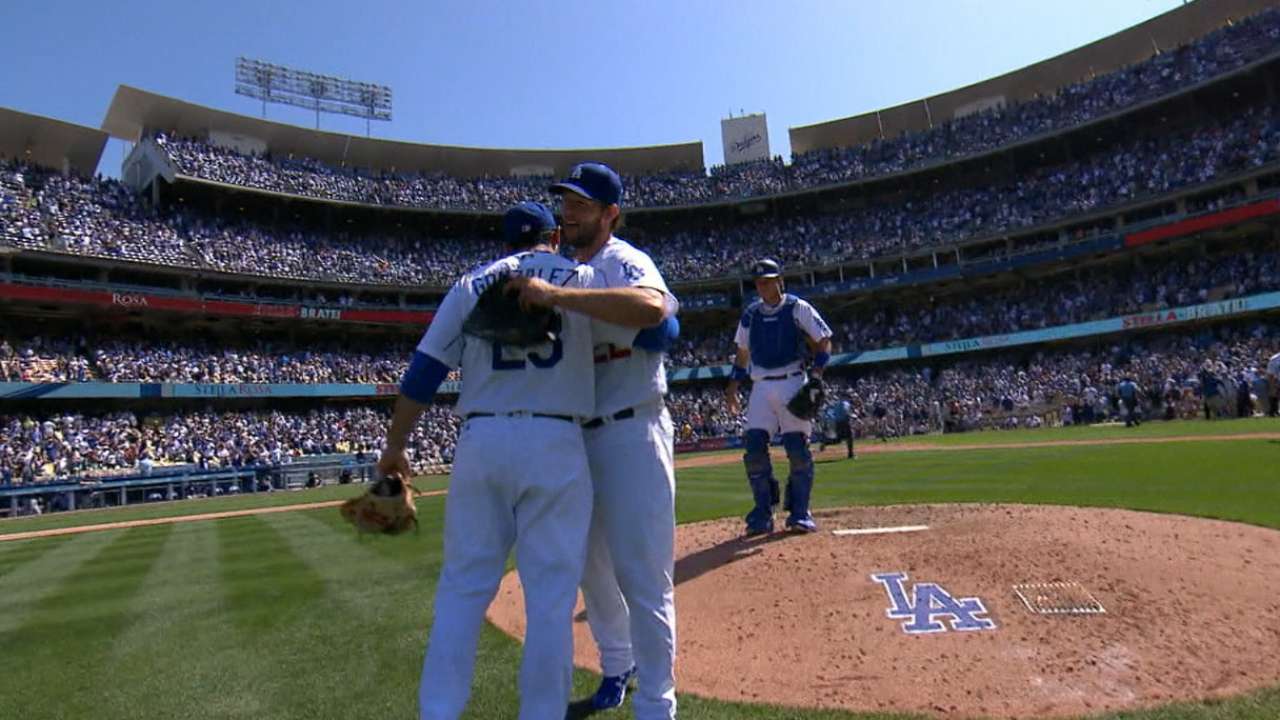 9. You again?
The Red Sox have stormed out of the AL East cellar, and the Yankees find themselves stuck there so far in 2016. Last weekend's Red Sox sweep at Fenway Park fit the narrative of two clubs trending in opposite directions, but we know narratives can change in a hurry in this game. The Yanks sure hope that'll happen this weekend, as they look for revenge against their rivals -- this time in the Bronx.
Friday's series opener is an MLB Network Showcase game and marks the return of MLB Plus, a data-driven broadcast available on MLB.TV.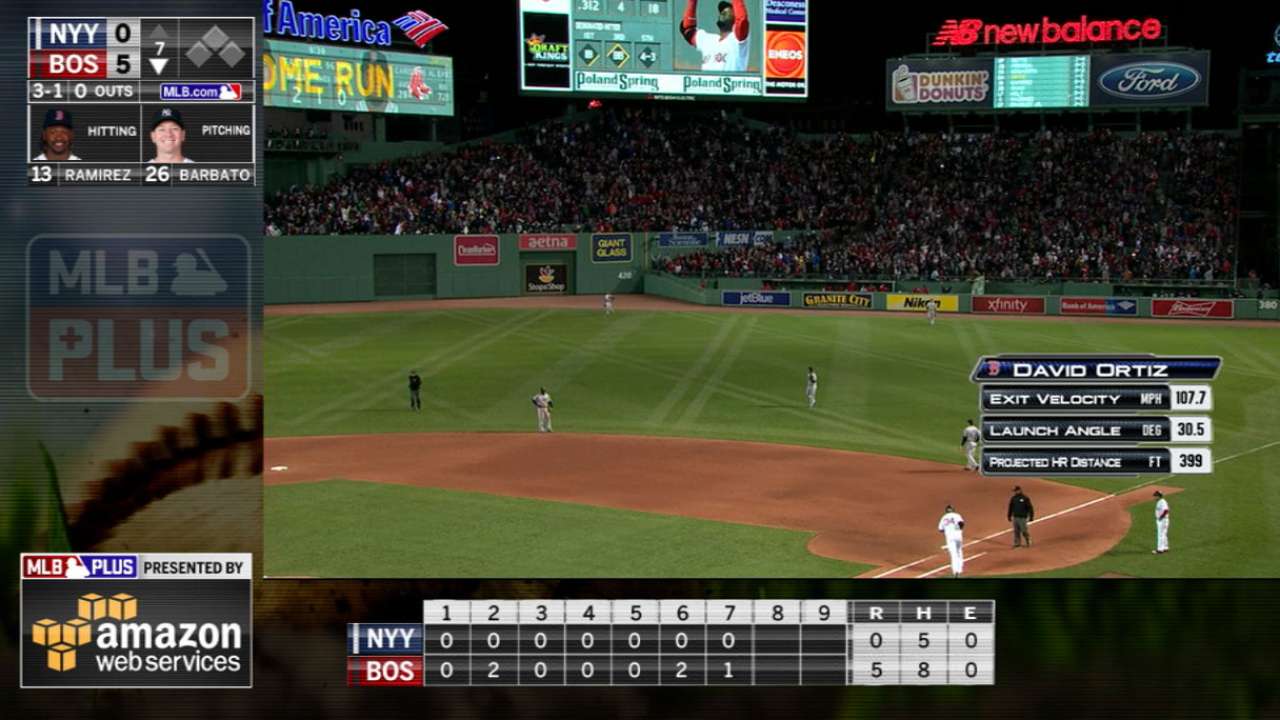 10. Selfie-centered
Major League fans have been awfully selfie-absorbed this week, what with a guy in Cleveland perfectly merging his selfie snap with his scoreboard appearance and another in Miami turning a foul popup into a photo opp with Brandon Drury.
Excellent timing, then, for the Angels to give out logo-branded selfie sticks to attendees of Friday night's game against the Rays (10:05 p.m. ET at Angel Stadium). The Halos' goal is to set the Guinness World Record for most simultaneous selfies in a single spot.
What a time to be alive.
Anthony Castrovince is a reporter for MLB.com. Read his columns and follow him on Twitter at @Castrovince. This story was not subject to the approval of Major League Baseball or its clubs.