Amid offensive struggles, D-backs moving forward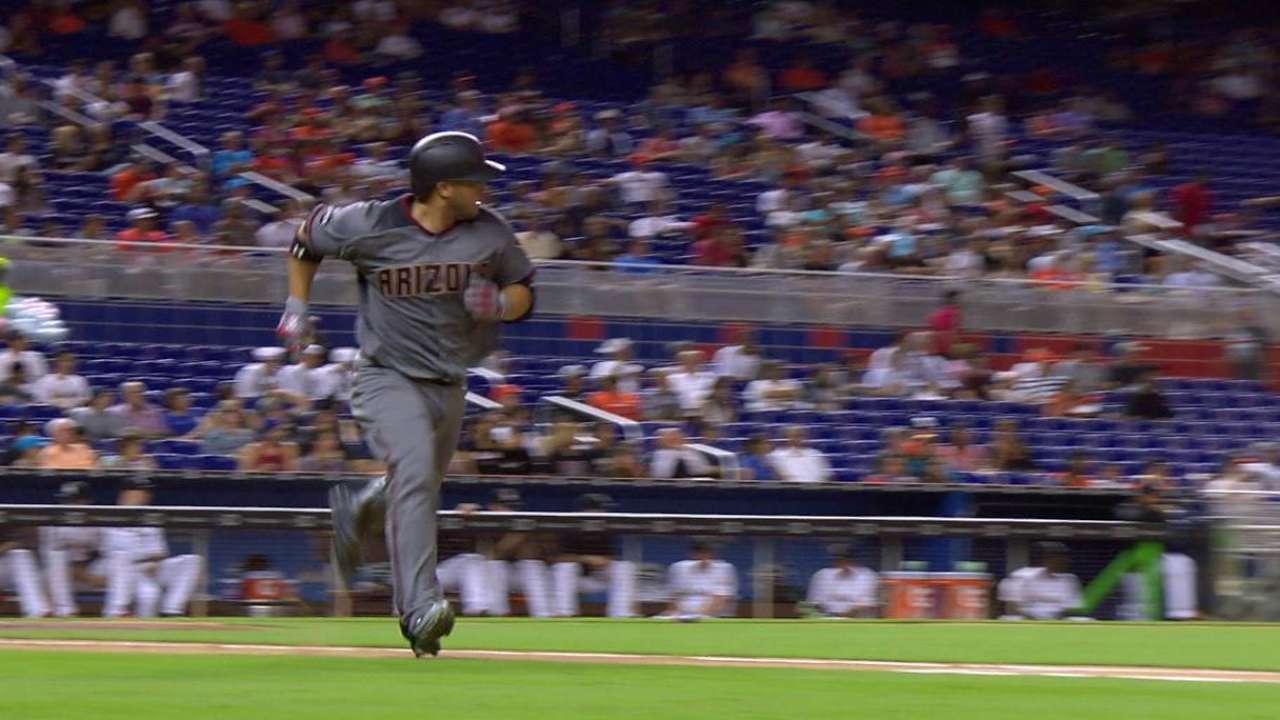 MIAMI -- Concern, yes, but the D-backs aren't pushing any panic buttons since losing six straight after splitting the first 24 games of the 2016 season.
The first stop on a nine-game, three-city road swing was an uncomfortable one for Arizona with a three-game sweep at Marlins Park, punctuated by a 4-0 loss to the Marlins on Thursday night that highlighted a suddenly anemic lineup.. The offense has scored four or fewer runs in nine straight games, dropping eight of them.
But manager Chip Hale certainly hasn't lost faith in what this talented and hard-working team can still accomplish over the long haul.
"I'm proud of them," Hale said before the game. "They battle. If they continue to play like that, we're going to win a lot of games this year. We don't want to focus too much on the losses. In the end, we're going to be judged on our wins and losses. But I just feel like the way they're playing and the effort they're giving, things will turn around for us and we'll get on a roll."
Catcher Chris Herrmann said he believes the D-backs are ready to go off at any given time.
"I don't think some of our main hitters are quite there yet, but when they catch fire, it's going to be hard to beat us," said Hermann, who admitted that there is some concern. "It's a lot of pressure. It's never fun losing. We're all here because we want to win.
"We just have to get past this and move forward. We're definitely talented enough to win. We're just struggling as a team right now. We're going to get through it."
Budding star Brandon Drury echoed the sentiment and said he feels confident that the team will persevere.
"It's a bummer that we're going through this whole stretch, but it's a long season," Drury said. "We've just got to keep coming to the field every day, getting our work in and keep playing with that energy that we've got, and I think things will turn.
"Our team's too good. We have so many good players that it's just a matter of time. [It stinks] right now, but we'll get through it. It's baseball."
Glenn Sattell is a contributor for MLB.com covering the D-backs on Thursday. This story was not subject to the approval of Major League Baseball or its clubs.