Drury hitting his way into lineup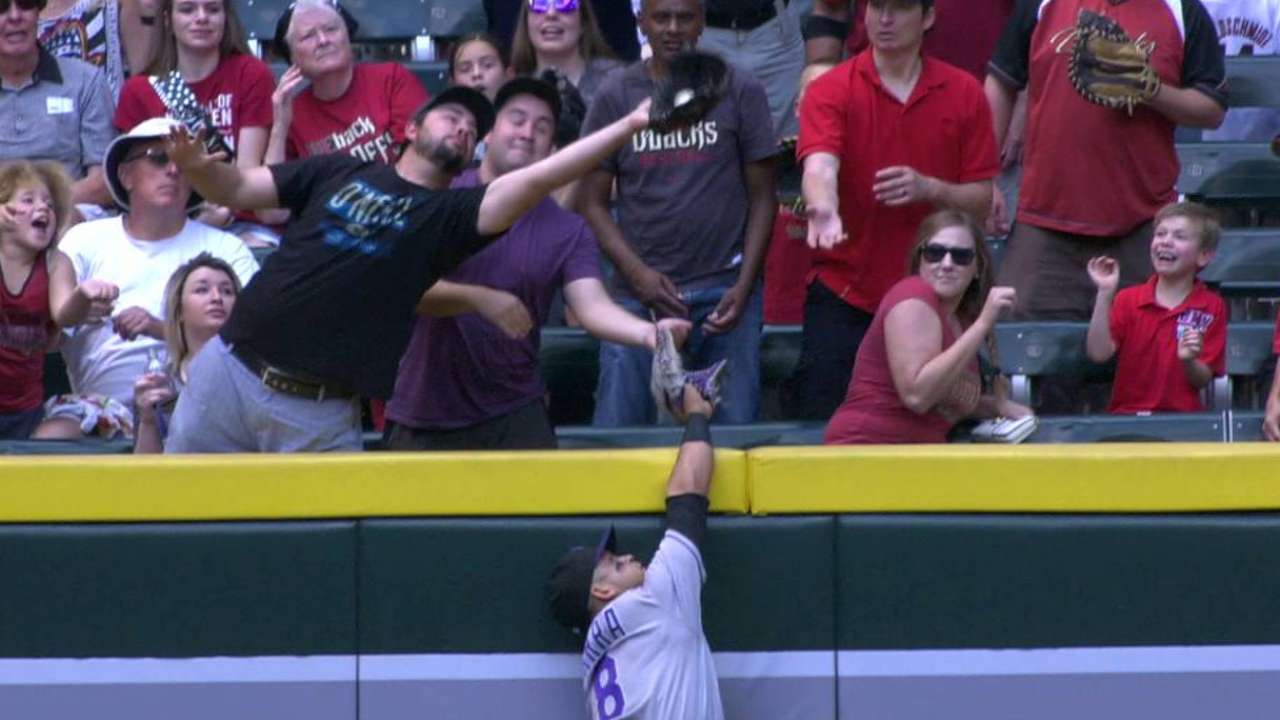 MIAMI -- From making highlight-reel catches in right field to moving to his natural position of third base, Brandon Drury has become a staple in the D-backs' lineup.
Drury made the defensive play of the game from right field in Wednesday's 4-3 loss to the Marlins when he ran full speed and tumbled over the railing and into the seats to make a catch. It is made even more amazing by his very limited play (10 Major League games) in the outfield.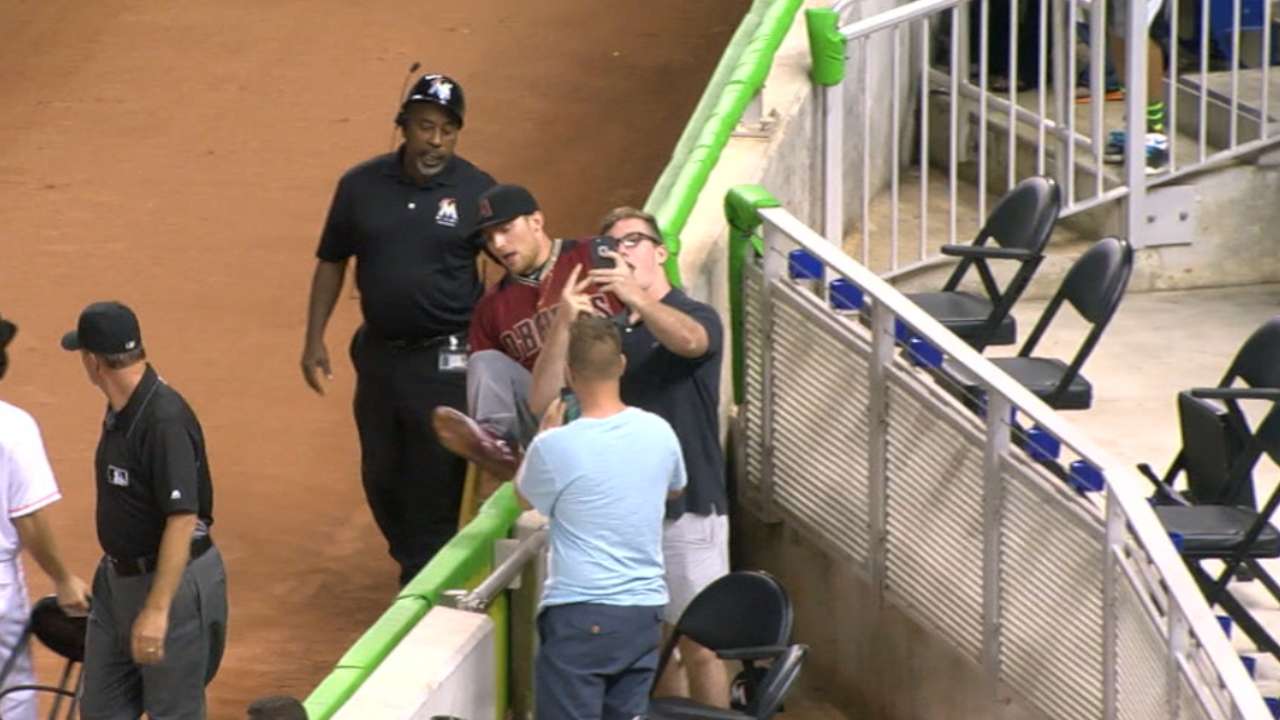 "I'd like to say we're surprised, but we're not," manager Chip Hale said of Drury's capabilities. "This kid, we were searching for ways to get him in the lineup in Spring Training. Over the winter, we talked about him being an everyday player in the Major Leagues. How do we get him everyday at-bats?"
A former top-5 prospect per MLBPipeline.com, Drury was hitting .373 (22-for-59) with five homers, six doubles and 10 RBIs over his last 15 games entering Thursday's 4-0 loss to the Marlins. He went hitless in four at-bats.
"He's a young kid, but we expect him to play like [a veteran]," Hale said. "He's a big-time prospect that's showing he can play in the big leagues.
"It's just nice to get his bat in the lineup. We try to figure out a way to get it in there everyday. Today, it's third base. He's a really good defender at third. But the main thing is to get his bat in the lineup."
Still, the 23-year-old Drury knows he has a lot to learn about playing the outfield. Just an inning after his spectacular catch, he muffed a line drive for an error.
"That's just embarrassing," Drury said. "I've had some tough plays in the outfield, but I know that's just going to make me a better player. I'm going to work harder to make sure I'm a good outfielder."
It's that confidence and work ethic that forces Hale to find a place for him in the starting lineup.
Glenn Sattell is a contributor for MLB.com covering the D-backs on Thursday. This story was not subject to the approval of Major League Baseball or its clubs.