Surprising 'pen strength of Tigers' pitching staff
Ranking near the top in the Majors in ERA, relievers also demonstrate remarkable depth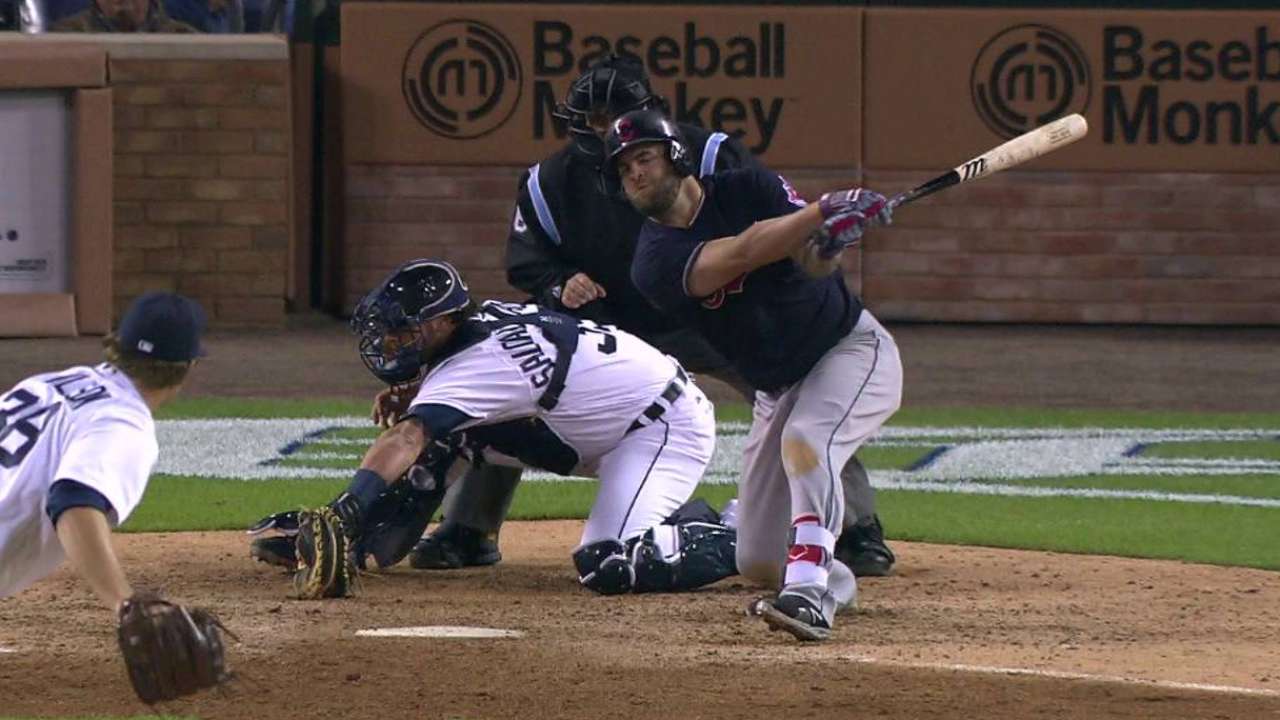 CLEVELAND -- After all these years, all the roster moves, all the names come and gone, can the bullpen really be the strength of the Tigers' pitching staff?
It's early, barely a month into the season, but statistically, the answer so far is yes. In terms of depth, the answer might be more punctuated.
Detroit entered Thursday's action with a statistical split that, compared to recent seasons, seems like something out of a bizarro world. The Tigers' 2.56 bullpen ERA ranked fourth in the Majors, trailing the White Sox, Mariners and Orioles and bettering the Royals. Detroit's eight saves in nine opportunities represents the best conversion rate of any team with at least seven saves this season.
There are underlying numbers that don't sit so well, notably a .253 batting average against that ranks 21st in the Majors. Even those, aside from average, are respectable, notably a 2.78 strikeout-to-walk ratio that ranks 10th, a 1.18 WHIP ratio that ranks 11th, a .670 OPS allowed that ranks 12th and a .302 on-base percentage that ranks 13th.
Earned-run averages can be deceptive early in the year, especially for relievers, since one bad outing can take a month to overcome. Still, four of the five highest ERAs on the team belong to starting pitchers not named Jordan Zimmermann. The one reliever in the bunch is Drew VerHagen, whose five-run misstep April 24 weighs on his numbers.
By and large, save for Francisco Rodriguez's struggles the first few weeks, the bullpen has protected the situations it has been given.
"It's been solid," manager Brad Ausmus said. "We had some health issues coming out of Spring Training because of [Blaine] Hardy and Alex Wilson."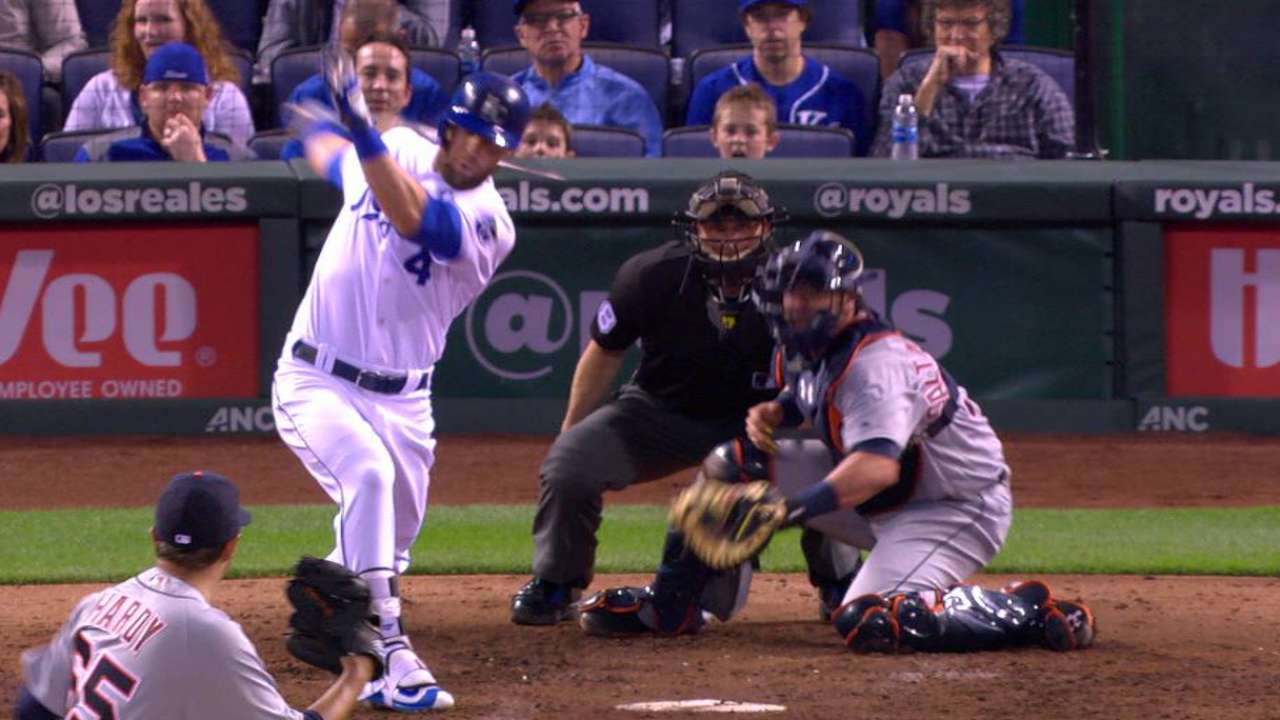 Those two rose from Triple-A Toledo at the start of last season to heavy late-inning roles by midseason, in part out of necessity. Simply put, they were the best options. Now, the Tigers have enough depth to use them in earlier roles.
"If you think about it really, especially after we made the trade of [Joakim] Soria, Alex Wilson didn't even make the team out of Spring Training, and because of the way he pitched, he ends up pitching in a semi-closer's role the last two months of the season," Ausmus said. "I just don't think it was the right spot for him to be pitching.
"Now you take a guy like Alex Wilson, and he's pitching in the sixth inning, maybe the seventh inning, at this point it's probably a very appropriate spot to be pitching out of the bullpen. I think guys are able now, with the acquisition of K-Rod, [Mark] Lowe and Justin Wilson, guys are now able to pitch, really, in the roles they're probably best suited to pitch."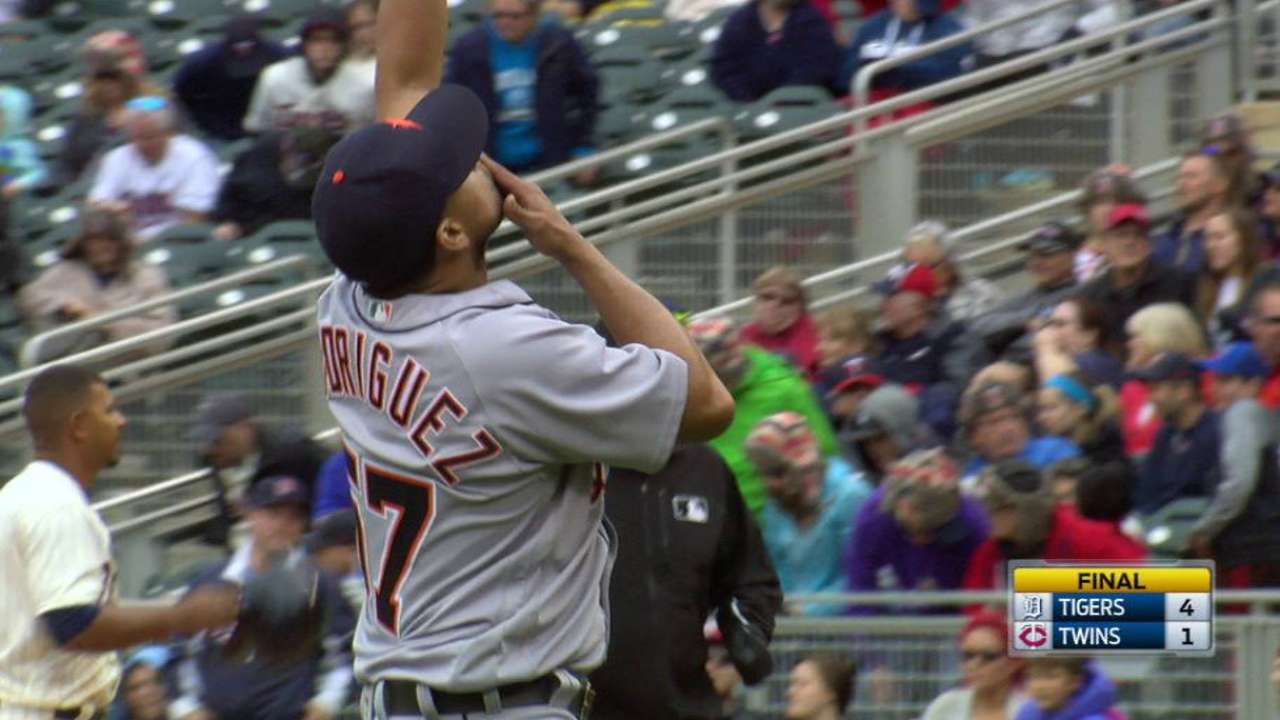 There's enough depth now that, even with an eight-man bullpen since Tyler Collins' demotion last week, the Tigers have enough relievers performing that there isn't a clear candidate to head to Toledo once the Tigers restore their bench depth, likely upon Cameron Maybin's return at some point next week. Kyle Ryan and Buck Farmer combined for three scoreless innings over the first two innings of their series against the Indians, providing better pitching than Justin Verlander and Anibal Sanchez before them.
Jason Beck has covered the Tigers for MLB.com since 2002. Read Beck's Blog, follow him on Twitter @beckjason and listen to his podcast. This story was not subject to the approval of Major League Baseball or its clubs.