MLB.com Columnist
Fred Zinkie
Add today, win soon: 10 guys to stash
Touted prospects, injured big leaguers worth adding to bench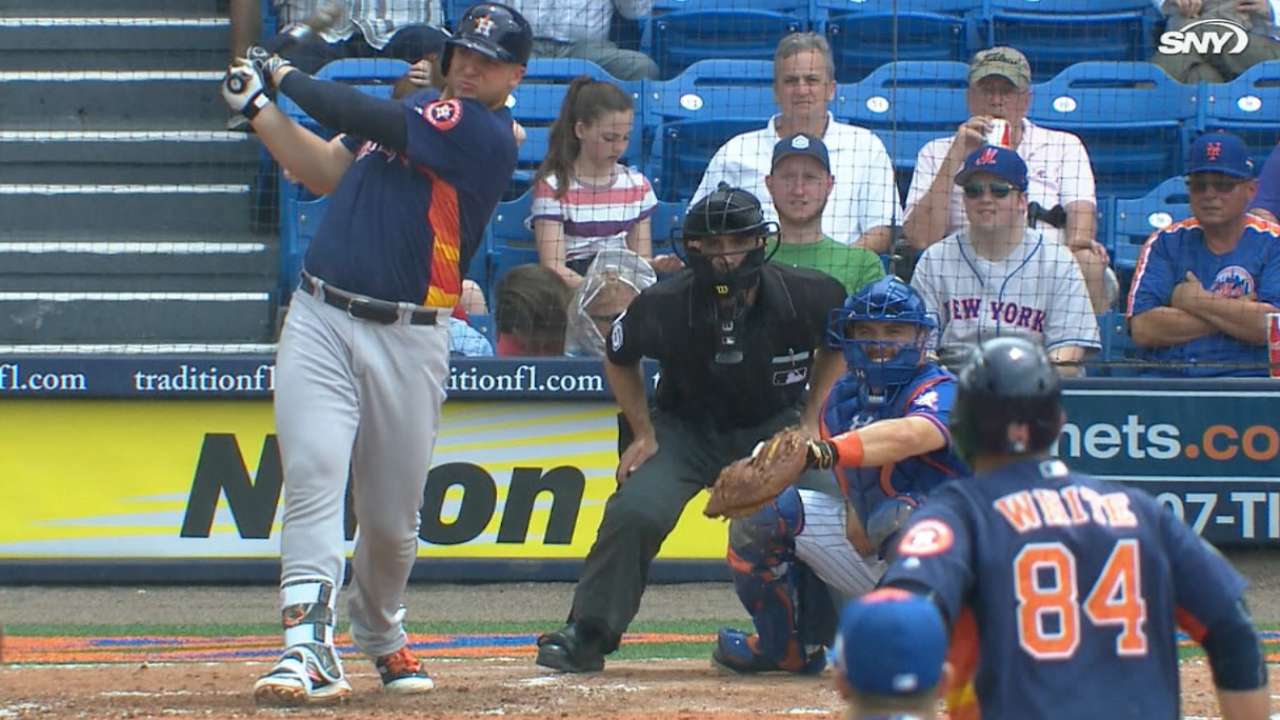 You tinker with your fantasy squad's starting lineup, looking to have the best possible player at every position.
But did you know that your bench could make the difference between ultimate fantasy success or defeat? For those who have the reserve space, stashing premium prospects or injured big leaguers -- guys who can make a difference tomorrow, if not today -- makes a ton of sense. Without further ado, let's review 10 players worth hoarding for the time being.
A.J. Reed, first baseman:
After winning the first-base job in Spring Training and getting off to a hot start, Tyler White has hit .098 since April 14. Reed is generally considered to have much more potential than White, and the 10-19 Astros could use a spark. With 40 homers across 609 at-bats in the Minors since the outset of 2015, Reed could soon make his Major League debut.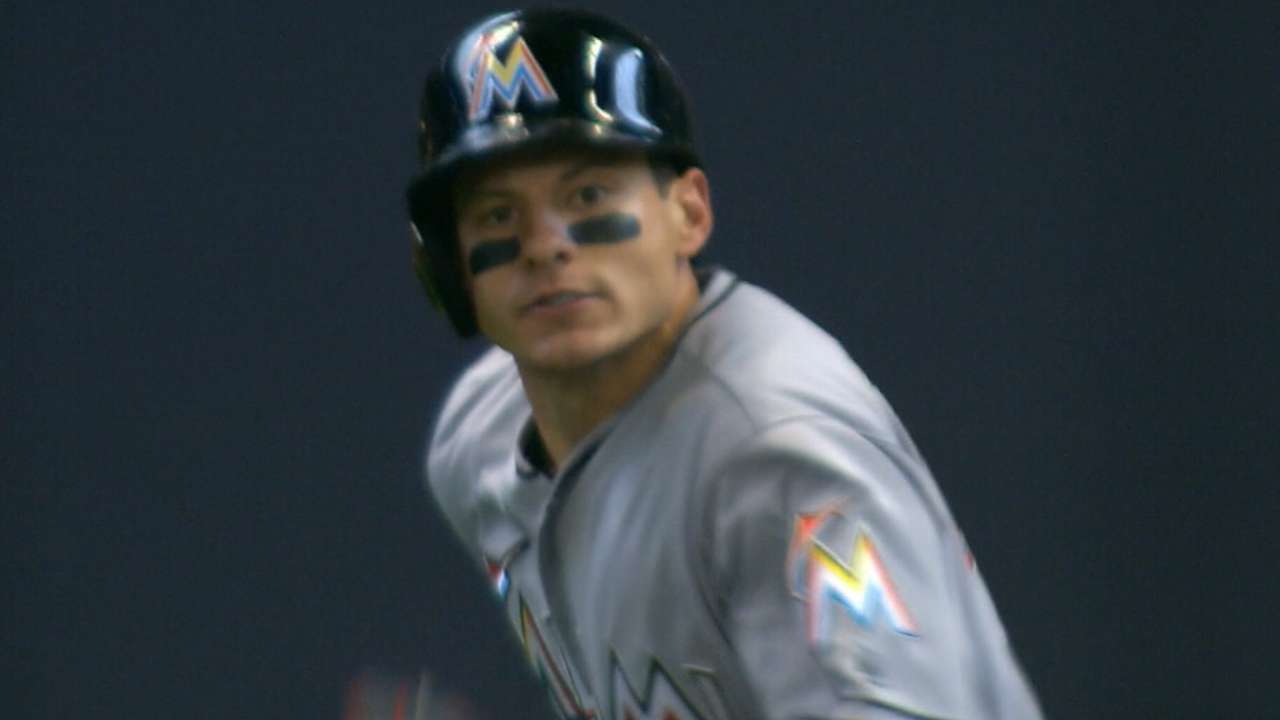 Could help fantasy owners by: Mid-May
Devon Travis, second baseman:
Travis hit .304 with eight homers across 217 at-bats before his '15 season ended on July 28 due to a shoulder injury that eventually required offseason surgery. The 25-year-old is close to starting a rehab assignment, and he should return to the Blue Jays' roster by the beginning of June. Toronto will likely give Travis every chance to reclaim a starting role, as current starting second baseman Ryan Goins is hitting .153/.191/.224 this season.
Could help fantasy owners by: June
Trea Turner, shortstop/second baseman:
The best position-player prospect in the Nats' organization, Turner is off to a terrific start (.320/.398/.466 slash line, 11 steals) at Triple-A Syracuse this season. Capable of playing either middle-infield position, the 22-year-old could soon join Washington if starting shortstop Danny Espinosa cannot improve upon his .183 average. Turner could also receive a promotion if second baseman Daniel Murphy or first baseman Ryan Zimmerman -- both of whom spent time on the disabled list in '15 -- were to deal with an injury.
Could help fantasy owners by: Late-May
Ender Inciarte, outfielder:
Inciarte has used his strong contact skills and fleet feet to hit .292 with 40 steals across 1,018 career plate appearances. Acquired by the Braves in the offseason, the 25-year-old was expected to spark Atlanta's lineup from the leadoff spot until a left hamstring injury put him on the disabled list after just three games. Slated to return to the lineup on Saturday, Inciarte has the potential to post a high batting average and 20 steals across the final five months of the season.
Could help fantasy owners by: May 7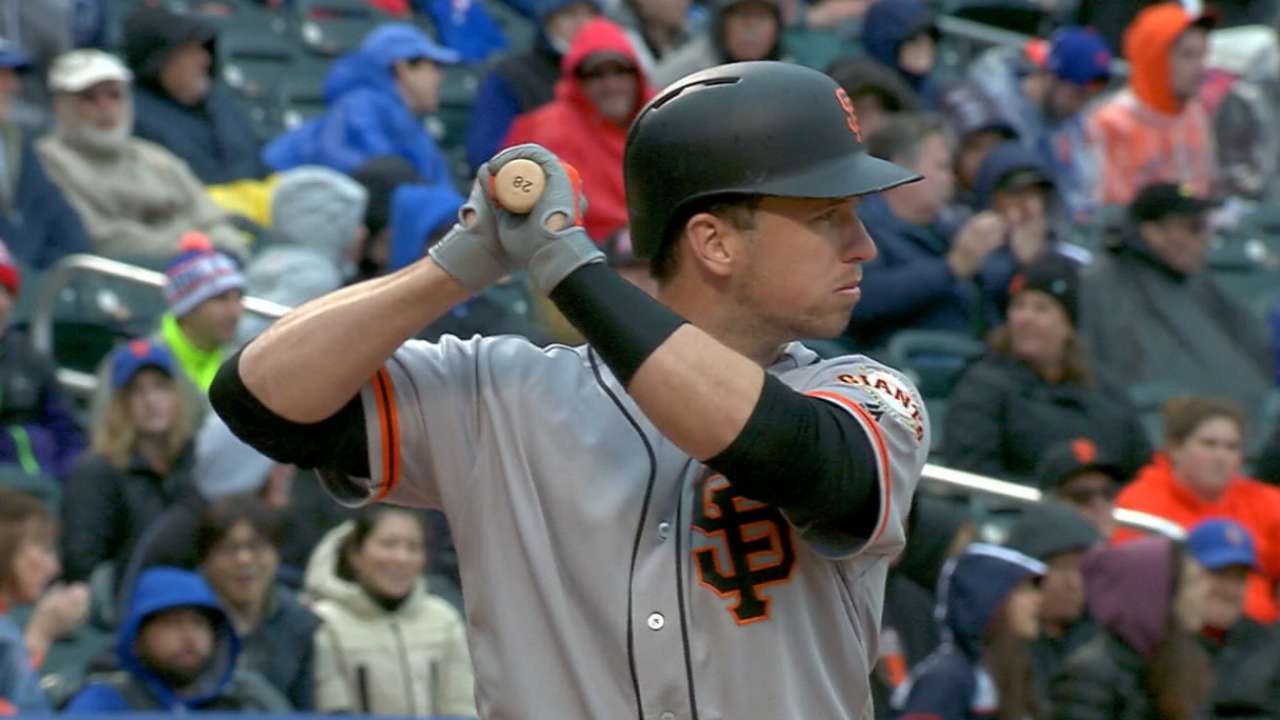 Blake Snell, starter:
Considered to be one of the best pitchers in the Minors, Rays top prospect Snell struck out six across five innings of one-run ball at Yankee Stadium in his big league debut in late April. But given the Rays' lack of a full-time rotation opening, the left-hander returned to the Minors, where he registered a 1.41 ERA and a 1.02 WHIP in '15. Current fifth starter Erasmo Ramirez has excelled when pitching in relief this season, so don't be surprised if the club keeps him there and makes Snell a permanent rotation member.
Could help fantasy owners by: Mid-May
James Paxton, starter:
After struggling during Spring Training and in his initial Triple-A action, Paxton has allowed one earned run (two total) across has past three outings with Tacoma. With a lifetime 3.16 ERA across 165 innings in the Majors, the southpaw could be a mixed-league asset as soon as the Mariners have a rotation opening. Among Seattle's current rotation members, Wade Miley has posted a 4.74 ERA this season and Hisashi Iwakuma spent time on the disabled list in each of the previous two campaigns.
Could help fantasy owners by: Late May
Henderson Alvarez, starter:
Nearing the end of a long recovery road from shoulder surgery, Alvarez posted a 3.23 ERA as a member of the Marlins from 2013-15. The right-hander is unlikely to dent shallow-league rosters due to his lack of swing-and-miss stuff (career 4.7 K/9 rate), but he could help those in deep formats once settled into the A's rotation. With Kendall Graveman (4.40 ERA in 2016) and Sean Manaea (7.20 ERA across two big league starts) making up 40 percent of Oakland's current starting quintet, Alvarez may be needed sooner rather than later.
Could help fantasy owners by: Mid-May
Tyler Glasnow, starter:
Without a doubt, few pitching prospects have better Minor League stats than Glasnow (2.07 ERA, 1.06 WHIP, 11.8 K/9 rate), a top prospect in an organization that does great work with its hurlers. The 22-year-old will become a lock for shallow-league lineups as soon as Pittsburgh opts to replace Jeff Locke (4.73 ERA, 1.84 WHIP in '16) or Juan Nicasio (career 4.76 ERA, 1.46 WHIP) with a higher-upside arm.
Could help fantasy owners by: Late May
Eduardo Rodriguez, starter:
With a 3.85 ERA across 121 2/3 innings, Rodriguez was a solid rookie in '15. The left-hander did his best work during the stretch run, logging a 2.08 ERA with an improved 2.1 BB/9 rate across his the final seven rookie-year starts. Owners without the patience to wait for the likes of Snell or Glasnow could instead opt to stash Rodriguez until he returns from the disabled list this month.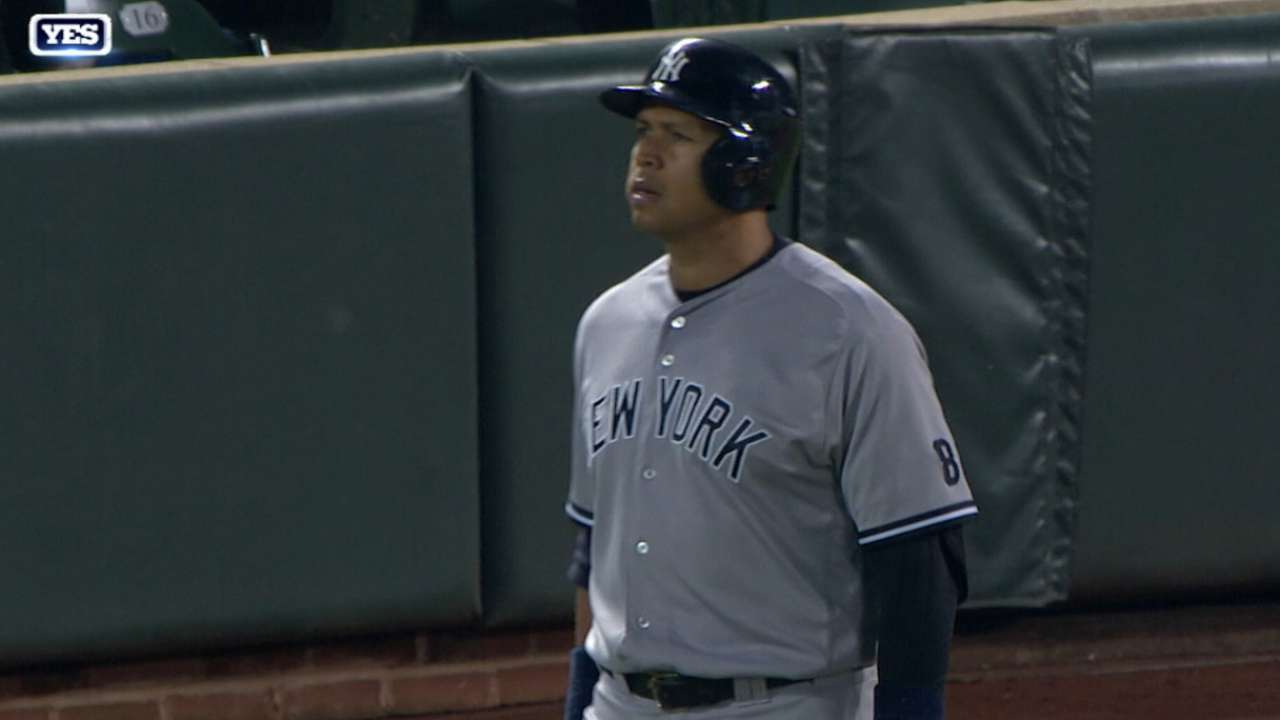 Could help fantasy owners by: Mid-May
Zack Wheeler, starter:
Hoping to return from Tommy John surgery on July 1, Wheeler (lifetime 3.50 ERA, 8.5 K/9 rate) should reward owners during the second half of '16. The righty may not be an ideal pickup in shallow leagues given his control woes (career 3.9 BB/9 rate, 1.34 WHIP), but he has a great deal of upside given his swing-and-miss stuff.
Could help fantasy owners by: Early July
Fred Zinkie is the lead fantasy baseball writer for MLB.com. Follow him on Twitter at @FredZinkieMLB This story was not subject to the approval of Major League Baseball or its clubs.