Rodon tips cap to Ortiz after tough loss
White Sox young lefty surrenders Big Papi's 509th HR in quality start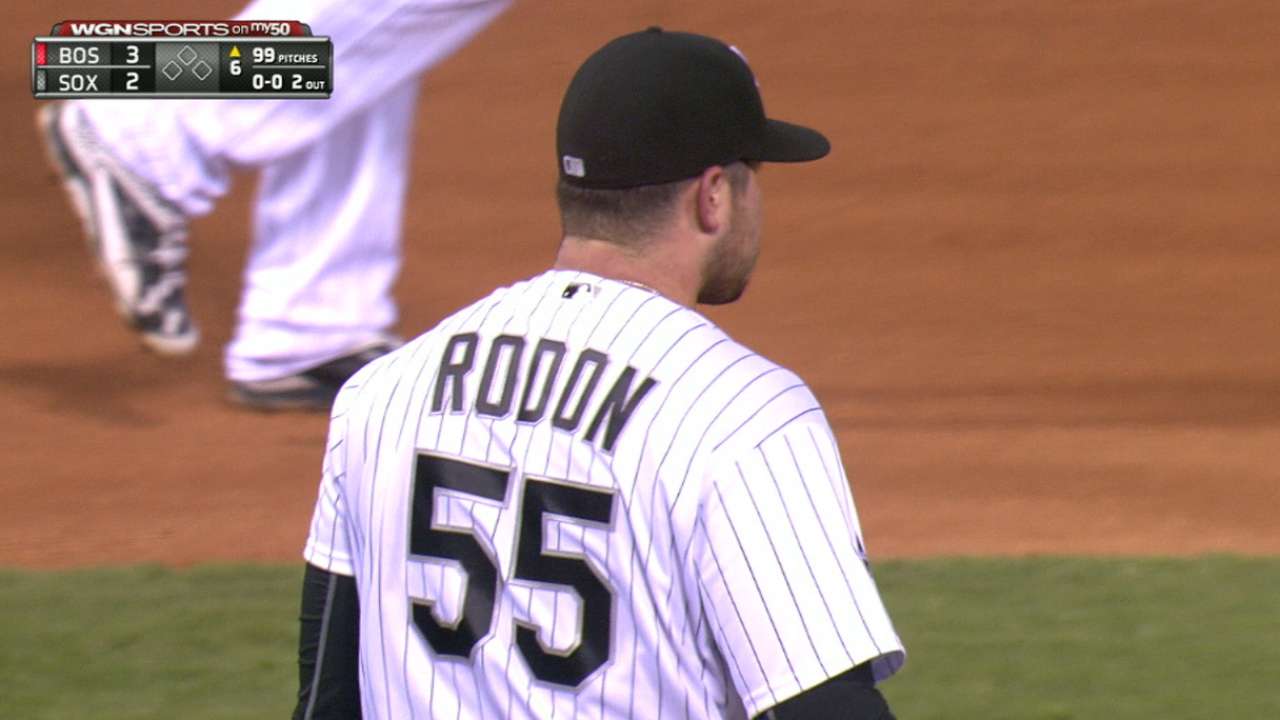 CHICAGO -- The start made by Carlos Rodon during Boston's 5-2 victory over the White Sox on Wednesday night at U.S. Cellular Field marked the 29th of his career -- or basically close to one full season.
Every night on the mound becomes some sort of learning experience for the White Sox southpaw, but Rodon's lesson on this occasion is one he won't be able to employ for much longer.
"Don't throw a fastball down the middle to Big Papi," Rodon said with a sheepish grin, after the Red Sox legend connected on a 1-1 pitch for the go-ahead two-run homer with two outs in the fifth inning.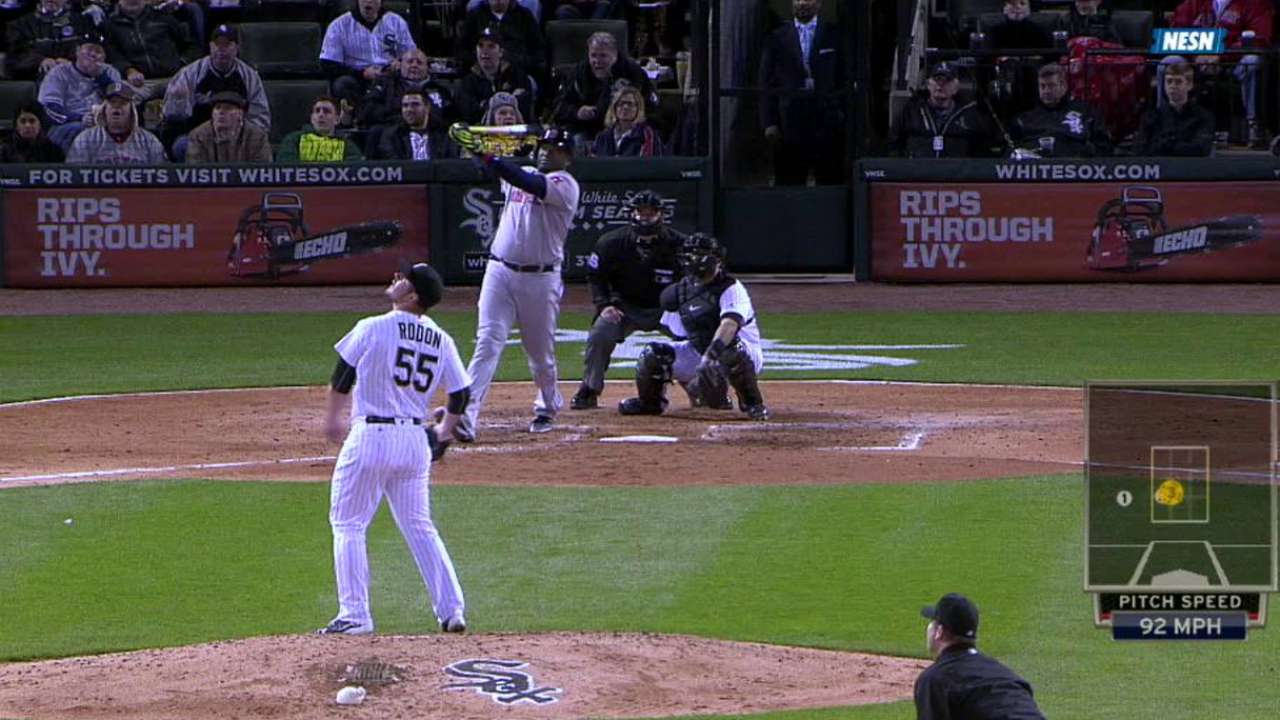 Ortiz's blast to right, the 509th of his career, also became the first career long ball Rodon has allowed to a left-handed hitter over 172 1/3 innings.
"That's a Hall of Famer right there," said Rodon, who threw 110 pitches over six innings. "I served up a cookie to him, and he hit it pretty deep. You have to tip your cap to him."
"I'm not comfortable," Ortiz said of hitting against southpaws, after also facing Zach Duke and Dan Jennings from the left side. "But you just battle through it."
Many a Cy Young Award winner has been victimized over the years by Big Papi, let alone a burgeoning young talent. The pure stuff is there for the 23-year-old Rodon, but it's good to remember that he's not close to a finished product.
Rodon has a 1-4 record through six starts, with the White Sox sitting at 19-9 as a team. He has fanned 33 over 33 innings, but also has walked 14. And there lies another lesson from Wednesday.
Boston had two outs and nobody on base in the fifth when Rodon walked Xander Bogaerts. Issuing a free pass to a right-handed hitter who went 3-for-4 isn't exactly a crushing blow, even while protecting a 2-1 lead. It was the ensuing at-bat with Ortiz that compounded the problem.
"Yeah, just one pitch, and that's the name of this game," Rodon said. "One pitch changes the game pretty dramatically. That's why people love baseball I guess."
"He's going to be really, really good for the White Sox for a long time," White Sox right fielder Adam Eaton said of Rodon. "For him to learn here and there and certain circumstances, it's good to see."
Prior to the start, Rodon paid tribute to John Danks by carving the No. 50 in the back of the mound. Danks was a veteran who helped Rodon handle the big league learning curve over the past two seasons, an experience Rodon continues to tackle with each start.
"We know he's a good pitcher but even the good ones run through tough stretches," White Sox manager Robin Ventura said. "As far as bouncing back and everything, he's going to be able to do that. He has that in him."
"Right now, I'm thinking this game is pretty hard, but when you're going good, it seems easy," Rodon said. "I'll try to get out of this funk and get some wins for this team."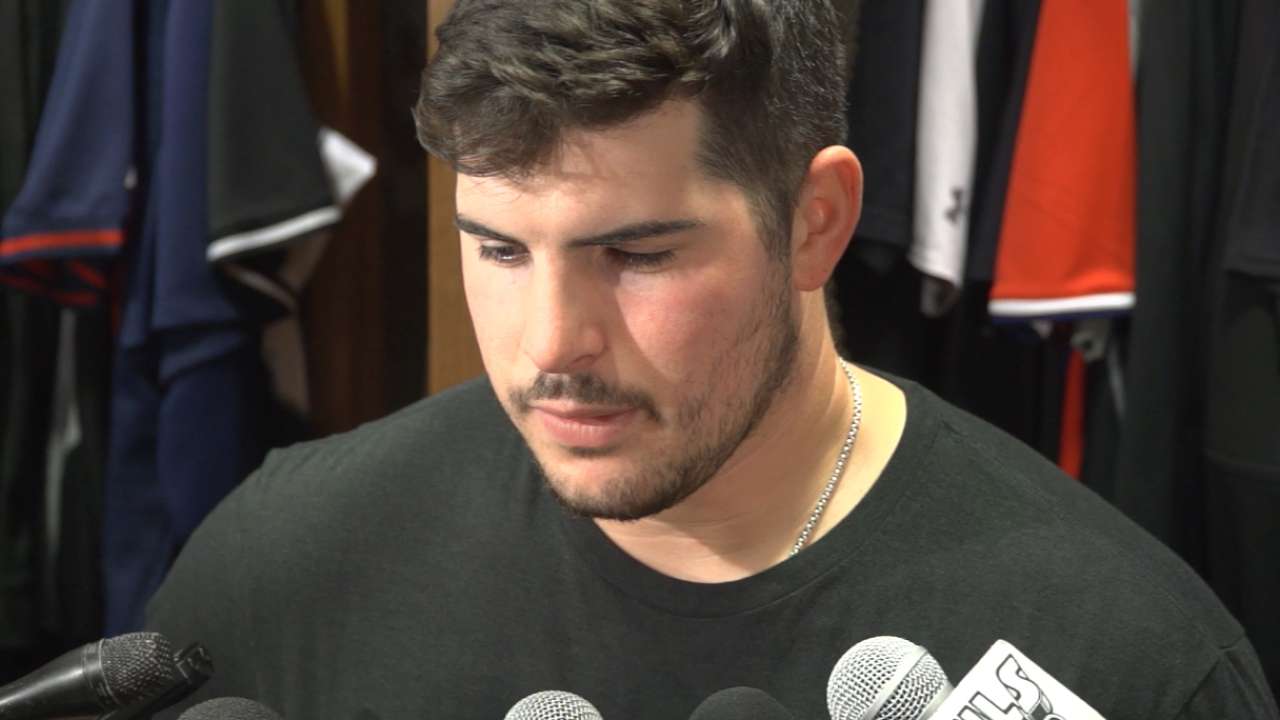 Scott Merkin has covered the White Sox for MLB.com since 2003. Read his blog, Merk's Works, follow him on Twitter @scottmerkin, on Facebook and listen to his podcast. This story was not subject to the approval of Major League Baseball or its clubs.