Selfie schtick highlights Wednesday's top GIFs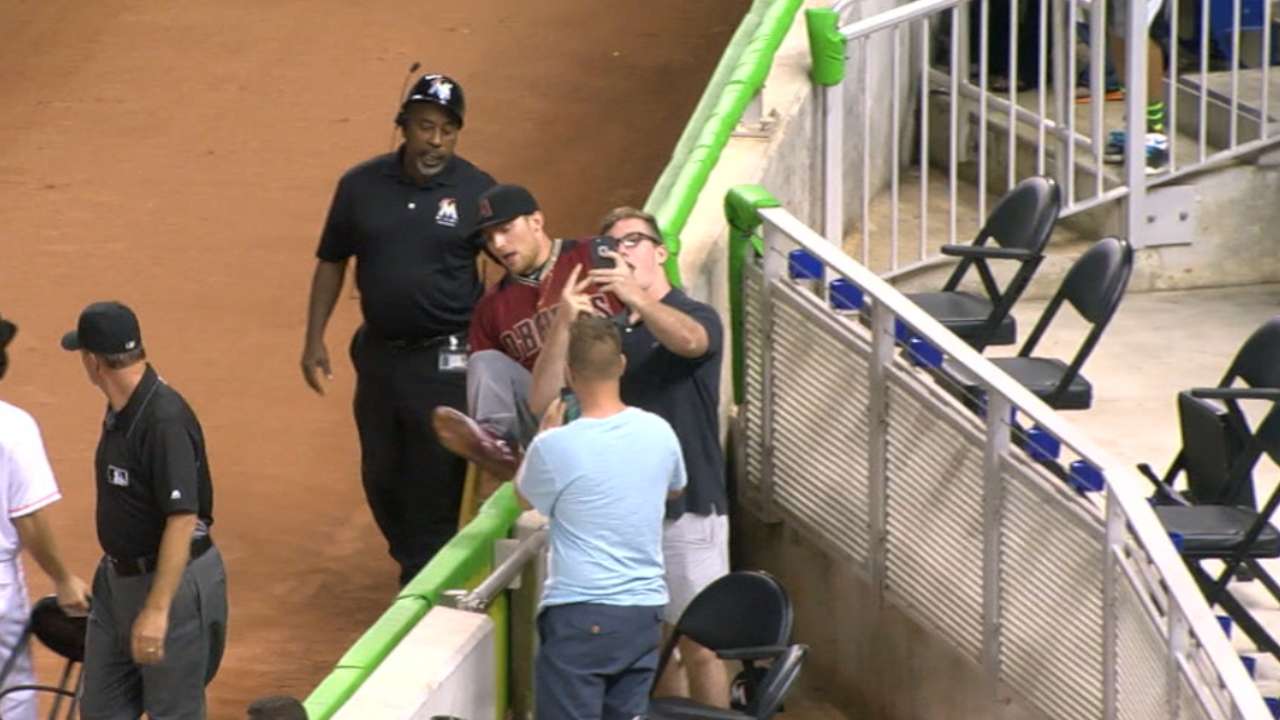 Here are the Top GIFs from Wednesday's games, courtesy of @MLBgifs:
1. Selfie preservation
When the D-backs' Brandon Drury went into the stands at Marlins Park while chasing a foul ball, an opportunistic fan grabbed a quick selfie.
2. Spreading his wings
Jose Bautista is a demonstrative guy, and not just when he hits a huge home run in the postseason.
2. Formula 509
This David Ortiz blast was the 509th of his career, tying Big Papi with Gary Sheffield for 25th on the all-time list, two behind Mel Ott.
2. Head games
The Rangers' Hanser Alberto was hard at work in the dugout, creating this bubblegum bubble roughly the size of a human head.
5. Yo, Adrian!
The Dodgers' Adrian Gonzalez not only took on the Rays on Wednesday but also went after their mascot -- with giant boxing gloves.
6. Trans-mitt
When Cubs lefty Jon Lester couldn't extract a comebacker from his glove, he improvised a solution, tossing his entire mitt to first baseman Anthony Rizzo for the out.
7. Boom town
Giancarlo Stanton has been known to hit baseballs really, really far. This one was no exception, traveling a projected 436 feet, according to Statcast™.
Andrew Simon is a reporter for MLB.com. This story was not subject to the approval of Major League Baseball or its clubs.