Falling behind in counts, Jose labors, still gets win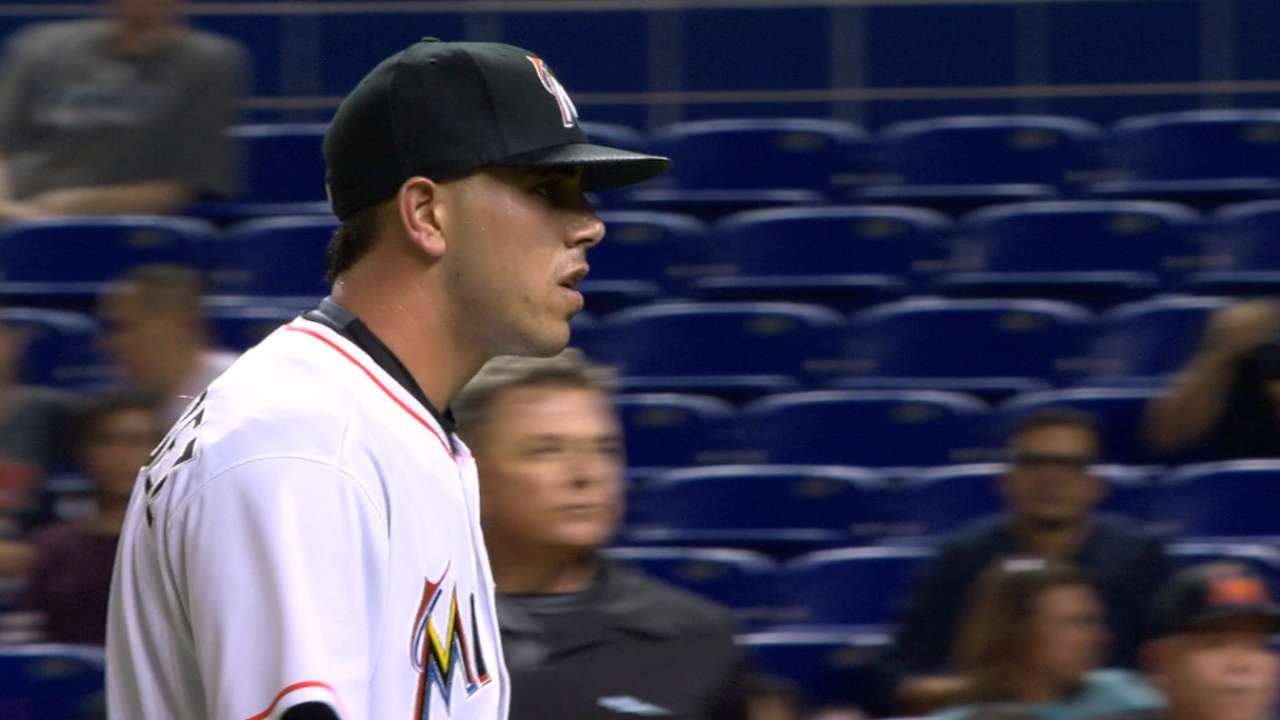 MIAMI -- Nothing is coming easy for Jose Fernandez, and Wednesday night was another outing in which the opponent made the 23-year-old right-hander sweat.
Fernandez labored to get through five innings, but he still managed to do enough in the Marlins' 4-3 win over the D-backs at Marlins Park.
Arizona is the latest team to grind out at-bats against Fernandez and run up his pitch count. When the righty reached 99 pitches, Miami went to its bullpen in the sixth inning.
"I think he's getting himself behind in counts as much as anything," manager Don Mattingly said. "Maybe they're trying to work counts, but they're going to fight him. I think that's what you see with guys that are really good. You're going to see teams ready to play. He's going to get their best effort every time he goes out there, because they know who they're facing."
Fernandez still struck out seven, but he watched a three-run shrink to one on David Peralta's two-run homer in the fifth.
In six starts, Fernandez has yet to go past six innings, which he had posted in three straight outings before Wednesday.
"I'm not executing my pitches. It's that simple," Fernandez said. "They're very good players, good at what they do. When you don't execute, you get hit."
Fernandez improved to 19-1 all-time at Marlins Park with a 1.71 ERA. But the wins aren't coming easily.
"I'm falling behind in counts," he said. "You've got to come in there. Those guys are very good at what they do. It's not going to be the last time that's going to happen. Just go out there in five days and try to give your team the best chance to win ballgames."
Fernandez still locked down the win, improving to 3-2 with a 4.28 ERA, because the bullpen threw four scoreless innings.
A.J. Ramos recorded his ninth save in as many chances.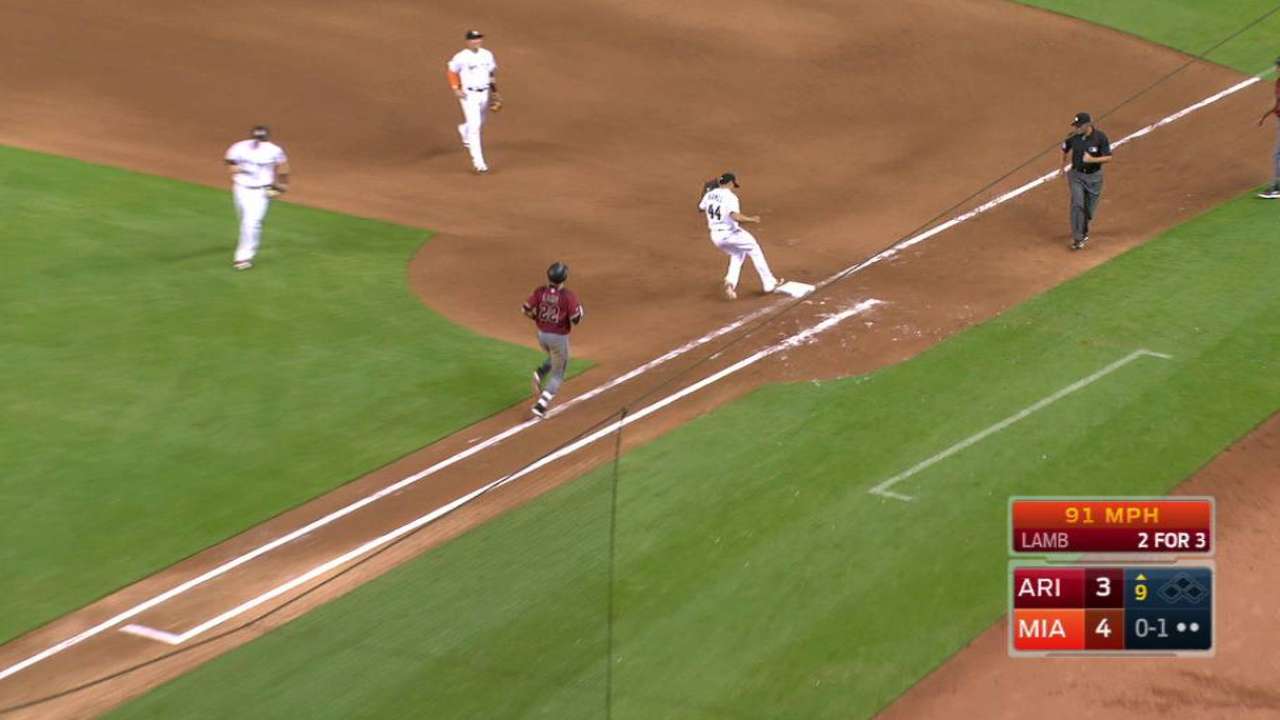 Ramos worked a perfect ninth inning, and he formulated his plan after watching Fernandez from inside the clubhouse. In the early innings, Ramos goes from the bullpen to the clubhouse, where he works out and watches the game on television.
"I saw Jose threw a lot of sliders to them and offspeed pitches," Ramos said. "I normally throw a lot of offspeed to try to miss bats. I tried to switch it up a little bit. You've got to change it up. You've got to adjust to it all the time. That's why I watch the game when I'm working out in here.
"I try to get a good feel for what the hitters are doing, so then I go out there and have a plan. So it changes all the time."
Fernandez praised the 'pen.
"The team got a win. Tough game," Fernandez said. "But the goal here is winning ballgames."
Joe Frisaro has covered the Marlins for MLB.com since 2002. He writes a blog, called The Fish Pond. Follow him on Twitter @JoeFrisaro and listen to his podcast. This story was not subject to the approval of Major League Baseball or its clubs.