MLB.com Columnist
Mike Bauman
Arrieta proving historic second half was just a start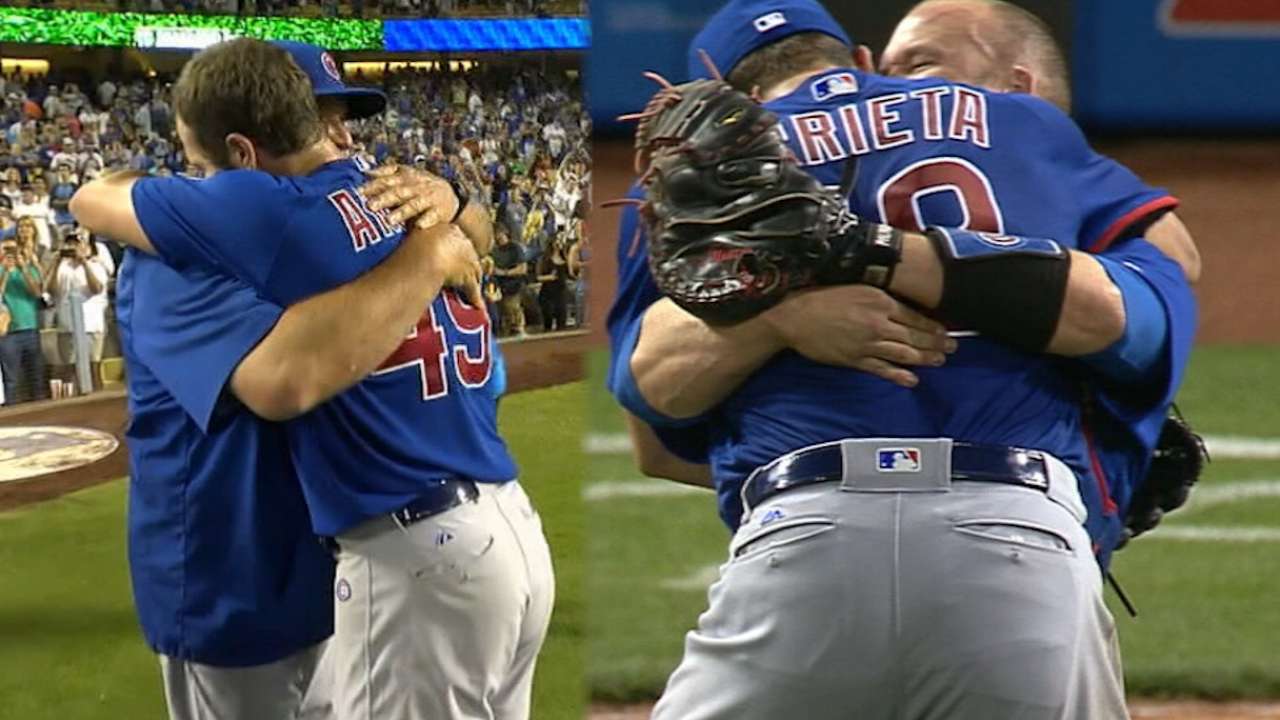 Conventional wisdom said that Jake Arrieta could not possibly repeat the historically great performance that he put up in the second half of the 2015 season.
So far in 2016, Arrieta is taking a big lead over conventional wisdom.
Arrieta was at the center of the Cubs' 97-victory rebirth last season. He enjoyed a second half for the ages en route to winning the National League Cy Young Award. Arrieta's 0.75 ERA after the All-Star break was the lowest by any pitcher since the Midsummer Classic was instituted in 1933.
On the surface, that appears to be the kind of thing that can't be duplicated, closely imitated or otherwise repeated. But Arrieta appears to be on a very similar level in 2016.
Small sample size? Of course, but Arrieta has already established his credentials as a pitcher who can perform at an extraordinarily high level over an extended period of time. When we consider his numbers, the comparison is greatness vs. greatness.
Arrieta's ERA in six starts this season is 0.84, just a tick above his second-half work in 2015.
Arrieta's WHIP is 0.744 as opposed to .727 in the second half of 2015, when he gave up 4.6 hits per nine innings. This season, he has given up even fewer hits per nine (4.2).
There has been some erosion in Arrieta's strikeout numbers. He averaged 9.5 K's per nine innings after the All-Star break last season. This year, Arrieta is averaging 7.7 per nine innings. Thus, his strikeout-to-walk ratio has also decreased, from 4.91 to 3.08.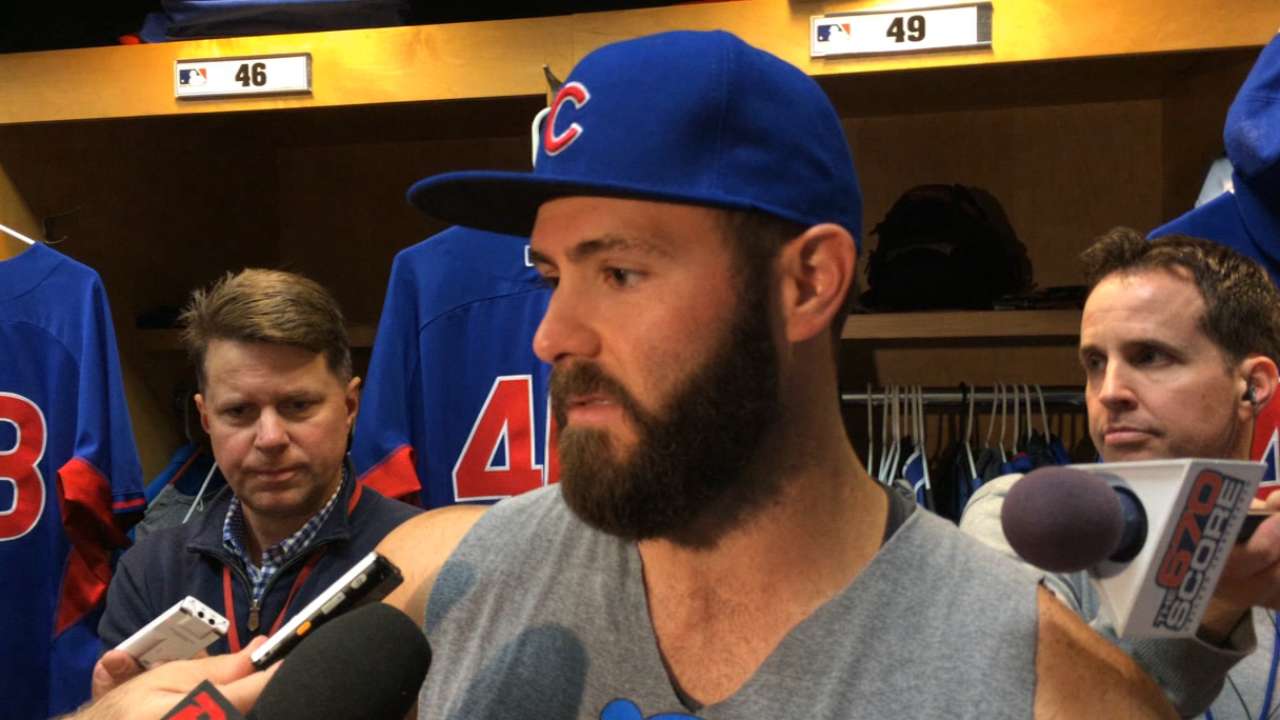 But if you look at the hits per nine innings allowed by Arrieta, that decline in strikeouts doesn't mean that the Cubs' ace is getting knocked around this season.
And, of course, Arrieta thew one no-hitter in the second half of last season, and he has thrown one so far this year. Last Aug. 30, he no-hit the Dodgers, walking one and striking out 12. Just a couple of weeks ago, on April 21, Arrieta no-hit the Reds, walking four and striking out six. Anybody who wants to note that last year's no-hitter was a more dominant performance is welcome to that observation, but let's not tarnish any no-hitter.
On four occasions this season, Arrieta has not given up a run. In fact, he has given up a combined total of one run in five of his six starts. After Arrieta's last outing, in which he blanked the Pirates on two hits over seven innings, Cubs manager Joe Maddon said: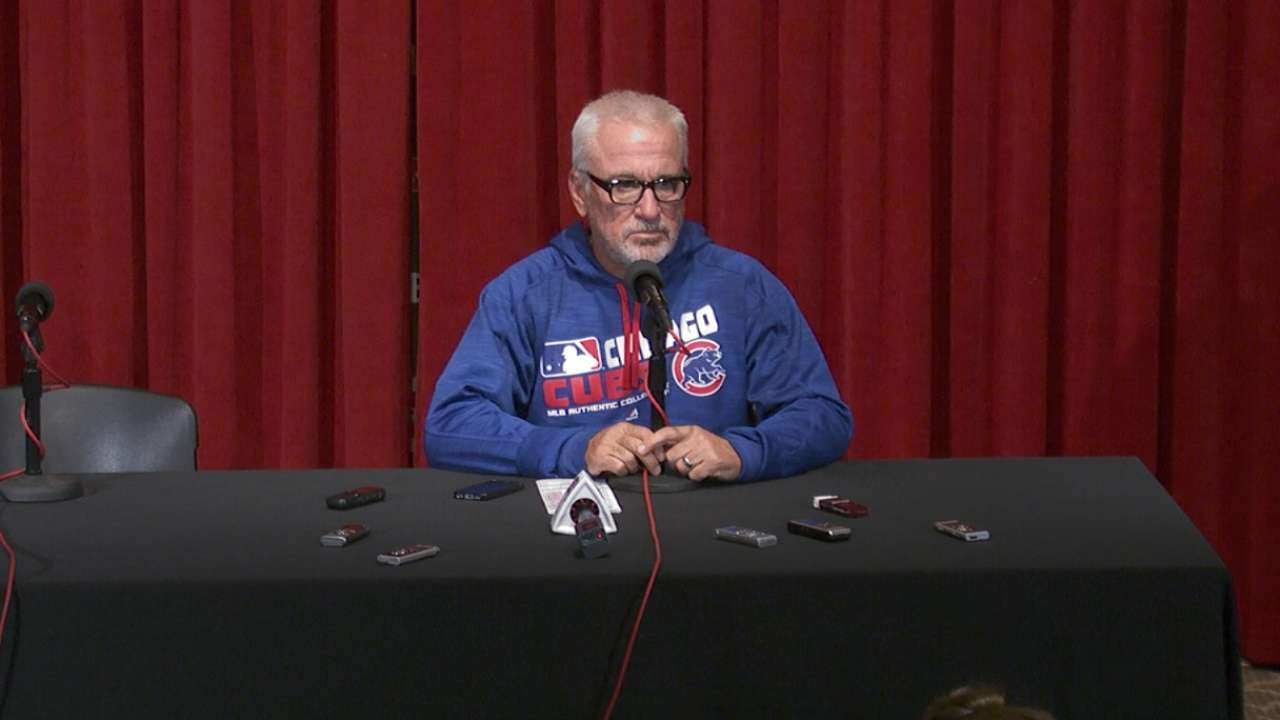 "It's rare that you're around somebody that's pitched as well as he has for that extended period of time. But I think he's doing a great job of handling the whole thing. He's the same guy. There's no false sense of humility; I think he's a very confident person, and I like that. His work ethic is impeccable. Honestly, he's going to continue along this path."
That's the whole point. Arrieta is on a path of sheer excellence, and he doesn't seem to be inclined toward finding a lesser route.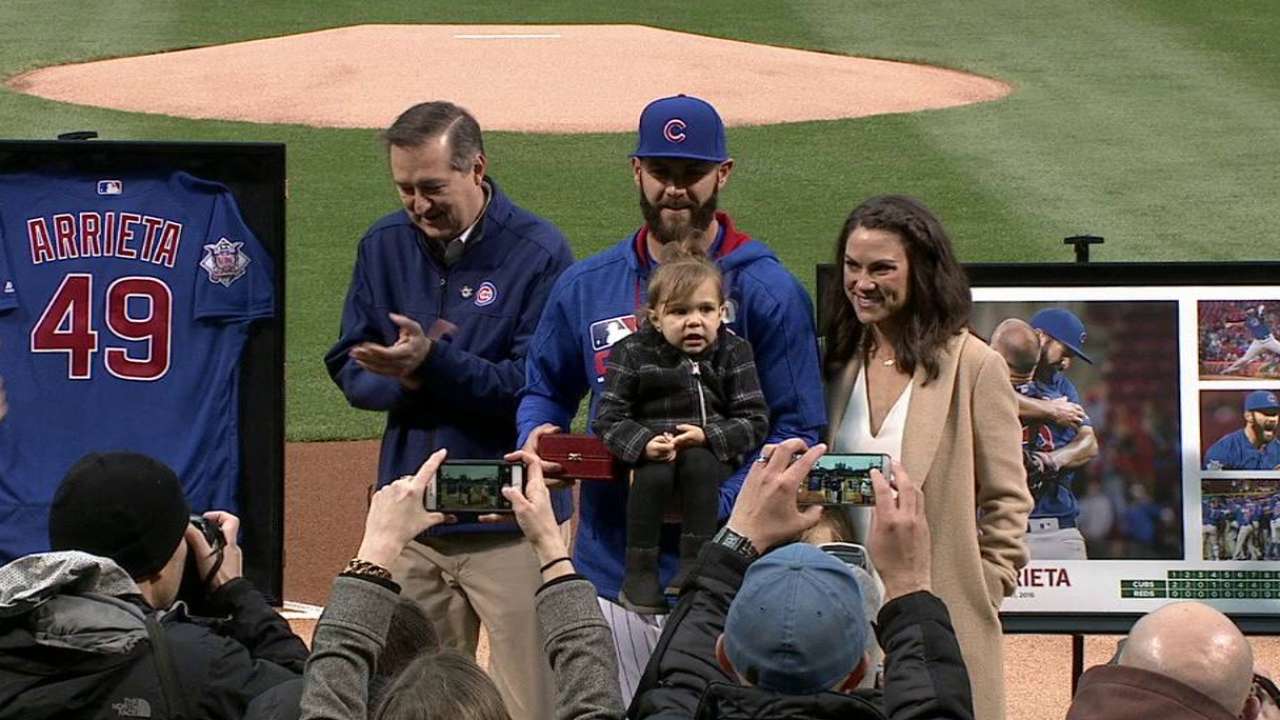 How can a pitcher follow up such a magnificent second half? In Arrieta's case, by putting together a fantastic beginning to the next season.
Over the past 103 seasons, Arrieta is the only Cubs pitcher to have at least six starts through the team's first 25 games with an ERA as low as 0.84.
And while it is no longer fashionable to measure a pitcher's work in victories alone, Arrieta's work in that area is impressive and more. With his 6-0 record this year, Arrieta has become the first pitcher to win 17 consecutive decisions since Jose Contreras of the White Sox achieved that feat from 2005-06.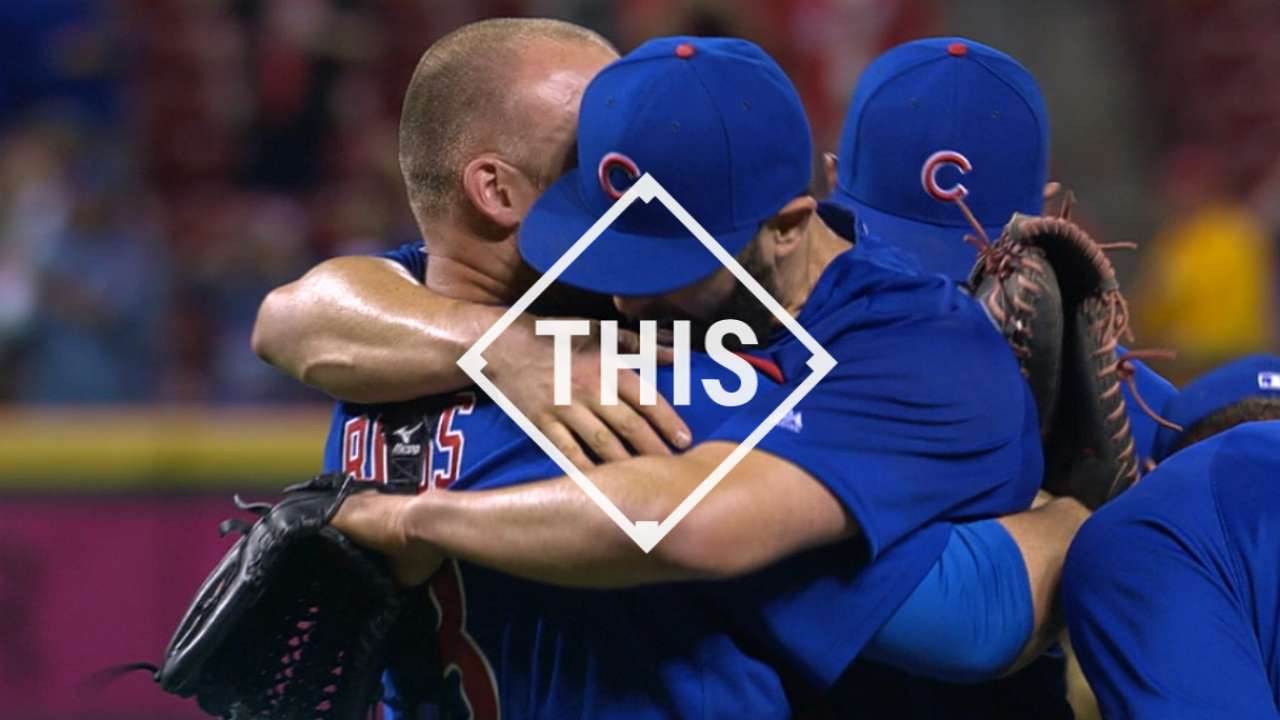 The all-time record for consecutive winning decisions is 24 by lefty Carl Hubbell. "King Carl" put together his streak from 1936-37, ironically picking up the 24th victory in a rare relief appearance. On his way to the Hall of Fame, Hubbell posted a second-half ERA of 1.99 in 1936.
It is not too soon to suggest that Arrieta's work in the second half of 2015 was not an aberration, but instead was an indication of excellence to come.
Mike Bauman is a national columnist for MLB.com. This story was not subject to the approval of Major League Baseball or its clubs.