Cooper hopes fresh start helps Danks
'We tried everything twice,' pitching coach says of lefty
CHICAGO -- White Sox pitching coach Don Cooper enjoyed the decade's worth of work he put in with John Danks.
Cooper enjoyed Danks' company and conversation, and agreed with everything written and said concerning the left-hander being a great clubhouse presence. Now, Cooper is interested to see what the future holds, baseball-wise, for the 31-year-old.
"Certainly the next month is going to be very interesting to see what happens with John," Cooper said. "He didn't want to stay. He didn't want to go to the Minors.
"But I think if any club picks him up, he's going to have to go to the Minors to get his stuff back together. I do think, all in all, it's probably a good move for him leaving, going somewhere else, fresh start, new eyes, new words, no high expectations. Nothing to live up to or anything like that."
If Danks would have gone to the Minors with the White Sox, the same sort of vitriol thrown in his direction would return the first time he struggled in a big league return.
"He put all of the work in and came back from a tough injury," said Cooper, referring to Danks' arthroscopic shoulder surgery in 2012. "We tried everything twice, and it just didn't work. That's not to say it couldn't work somewhere else and we'd all be pulling for him."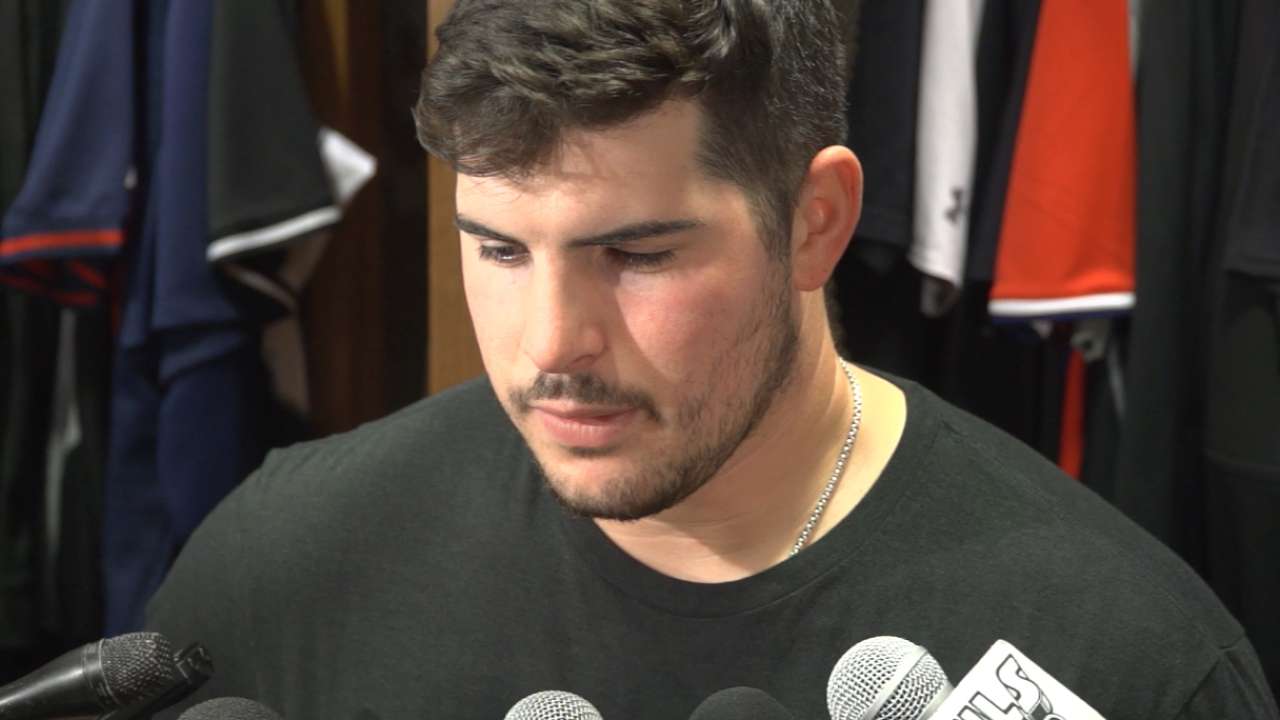 Garcia still sidelined
Avisail Garcia said after Tuesday night's victory that running without pain represents the final hurdle to clear for a right hamstring strain that cost him the last three games. Garcia was 8-for-18 prior to the injury Friday night.
"He still has something there," White Sox manager Robin Ventura said. "So even today, you're a little nervous using him for a game and having him try to beat something out and sprint."
Eaton benefiting from small ball
Adam Eaton entered Wednesday with a Majors-best 10 infield hits and was tied with Erick Aybar, Carlos Gomez and Gerardo Parra for the big league lead with three bunt singles.
Eaton's bunt single started a two-run rally in the eighth inning Tuesday, producing important insurance runs. His two-out, ninth-inning bunt single Saturday off of Zach Britton eventually produced the game-winning run in Baltimore. Eaton knows a couple of bunt hits per month can make a big difference.
"It's been a transition for me in the sense that I needed experience," said Eaton, who was always a good bunter off a machine but needed to work on his on-field timing. "I need to put more bunts down and have success with it to get any confidence."
Scott Merkin has covered the White Sox for MLB.com since 2003. Read his blog, Merk's Works, follow him on Twitter @scottmerkin, on Facebook and listen to his podcast. This story was not subject to the approval of Major League Baseball or its clubs.