#TBT: Piazza celebrates milestone home run
Blast No. 352 to surpass Fisk on catching leaderboard came 12 years ago
On July 24, Mike Piazza will be inducted into the Hall of Fame along with Ken Griffey Jr.
As he traveled the road to Cooperstown, Piazza reached numerous milestones, and one of the biggest came 12 years ago today. On May 5, 2004, at Shea Stadium, Piazza hit his 352nd career home run as a catcher, passing Carlton Fisk for first on the all-time list.
The Mets were hosting the Giants, and Piazza was in a power slump. After hitting three homers in the first two games of the season, he had managed only one more, tying Fisk on April 27 at Dodger Stadium off former teammate Hideo Nomo. Six more homerless games had gone by since then, but on this night, Piazza wasted no time.
With two outs and nobody on base in the first inning, San Francisco right-hander Jerome Williams put a 3-1 offering over the outside corner. Piazza, always a tremendous opposite-field power hitter, went with the pitch and crushed it off the scoreboard in right-center. He rounded the bases as the theme from "The Natural" played, and Shea Stadium's home run apple rose. After reaching the dugout, Piazza came back out for a curtain call.
"I'm obviously very proud," Piazza said after the game. "I'm a little relieved, too. Now I can turn a page. A lot's been talked about with this the last year. I'm not used to this kind of reflection, but maybe I'll look back on the journey I've taken."
It was a record that had changed hands between generations of catching royalty, as Johnny Bench (327) had taken it from Yogi Berra (306) and held it until Fisk eclipsed him in 1993. With Piazza going into the Hall, all four of those men now will be enshrined there.
A month after Piazza hit No. 352, on June 18, the Mets honored his accomplishment before a game at Shea. Fisk, Bench, Berra and Gary Carter (298) were all in attendance, as were Lance Parrish (299) and Ivan Rodriguez, who were in town with the Tigers, as a coach and a player, respectively. Rodriguez, who had 234 homers as a catcher at the time, finished his career with 304.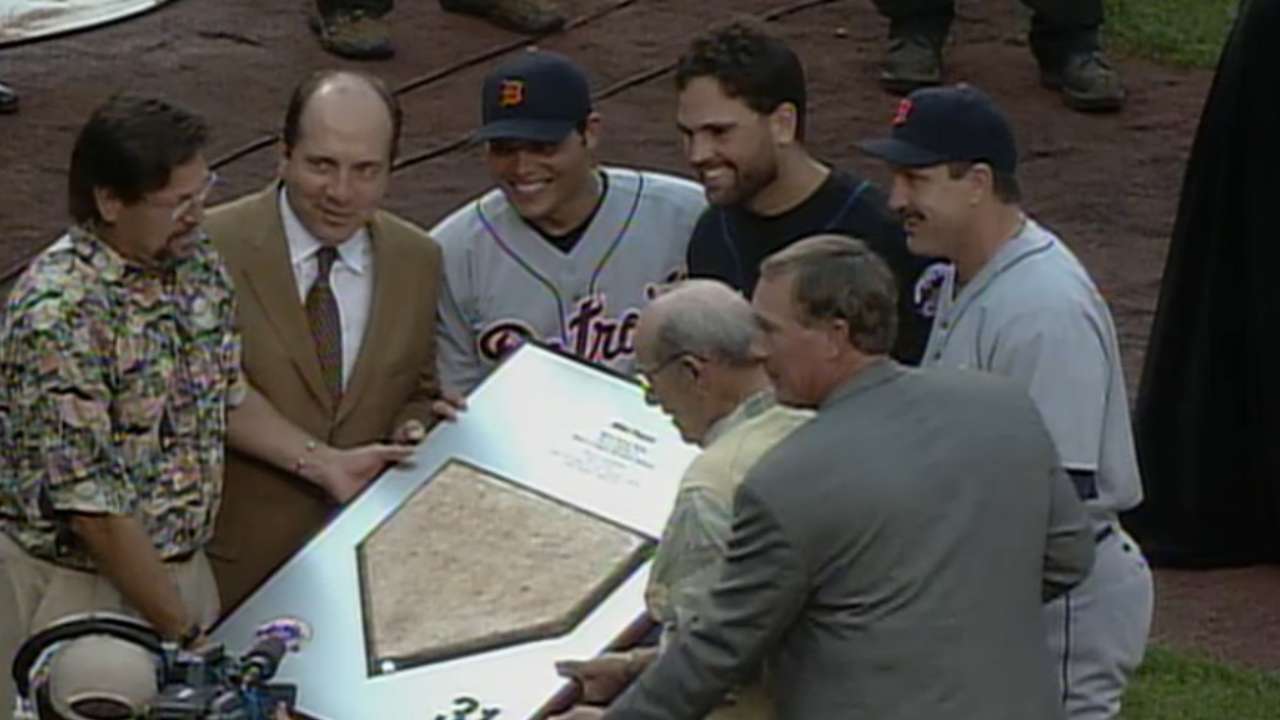 "Everyone knows how difficult this is," Piazza said at a news conference that day. "I'm just proud to be part of this group. I'm so honored that they've all come here."
Catchers, of course, play a physically demanding position that requires specialized defensive skills. Elite offensive players therefore are rare behind the plate, but Piazza has an argument as the best hitting catcher of all time.
The day after he broke Fisk's record, Piazza again started at catcher against the Giants, and with two outs in the 11th inning, he slammed a walk-off homer off Jim Brower for a 2-1 victory. Piazza finished the season with 20 home runs, and by the time he wrapped up his 16-year career with the A's in 2007, he had 427 on his resume.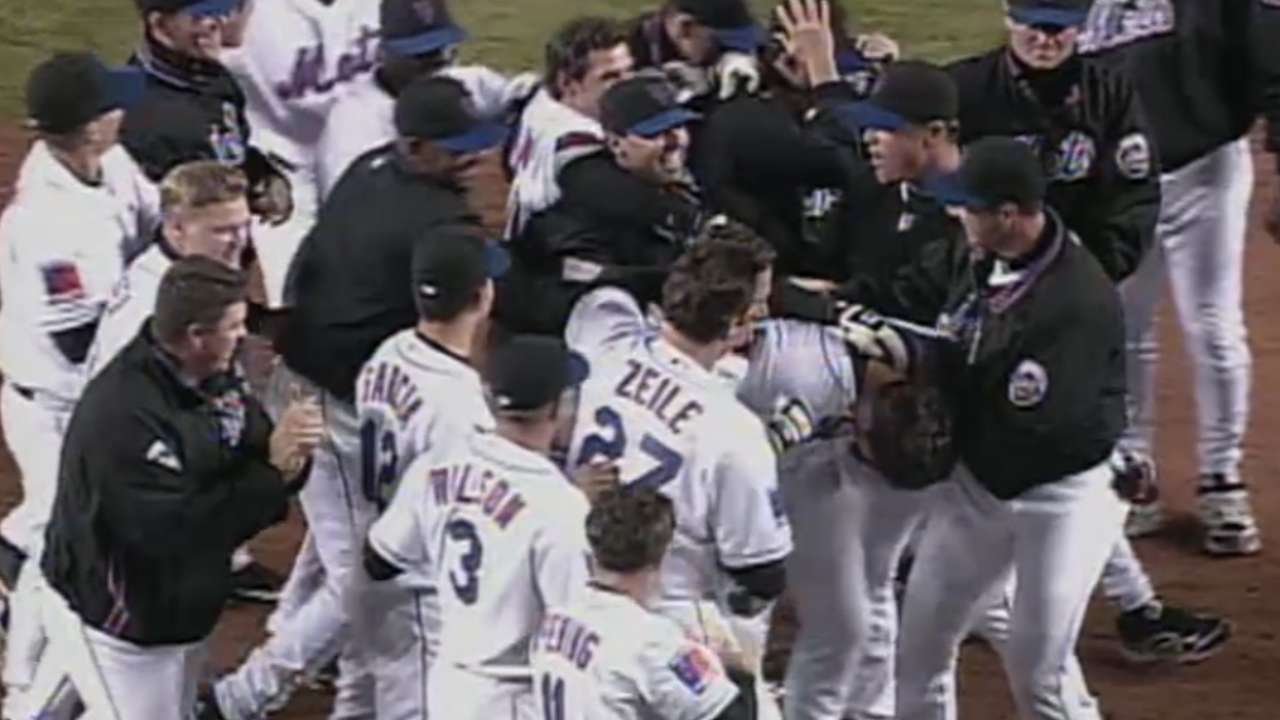 Of those, 396 came as a catcher. It's a record that is unlikely to be broken anytime soon, with 32-year-old active leader Brian McCann at 219 entering Tuesday.
Of course, Piazza wasn't just a home run hitter. Among players who have logged at least 5,000 plate appearances while spending at least three-quarters of their time at catcher, he ranks first in slugging percentage (.545), OPS (.922) and OPS+ (142), third in batting average (.308) and RBIs (1,335), fifth in on-base percentage (.377) and hits (2,127), and sixth in baseball-reference.com's wins above replacement (59.4).
Not too bad for a 62nd-round Draft pick.
Andrew Simon is a reporter for MLB.com. Follow him on Twitter @AndrewSimonMLB. This story was not subject to the approval of Major League Baseball or its clubs.