Secondary stuff becomes primary for Pelfrey
Tigers starter trying to round out repertoire to break out of winless funk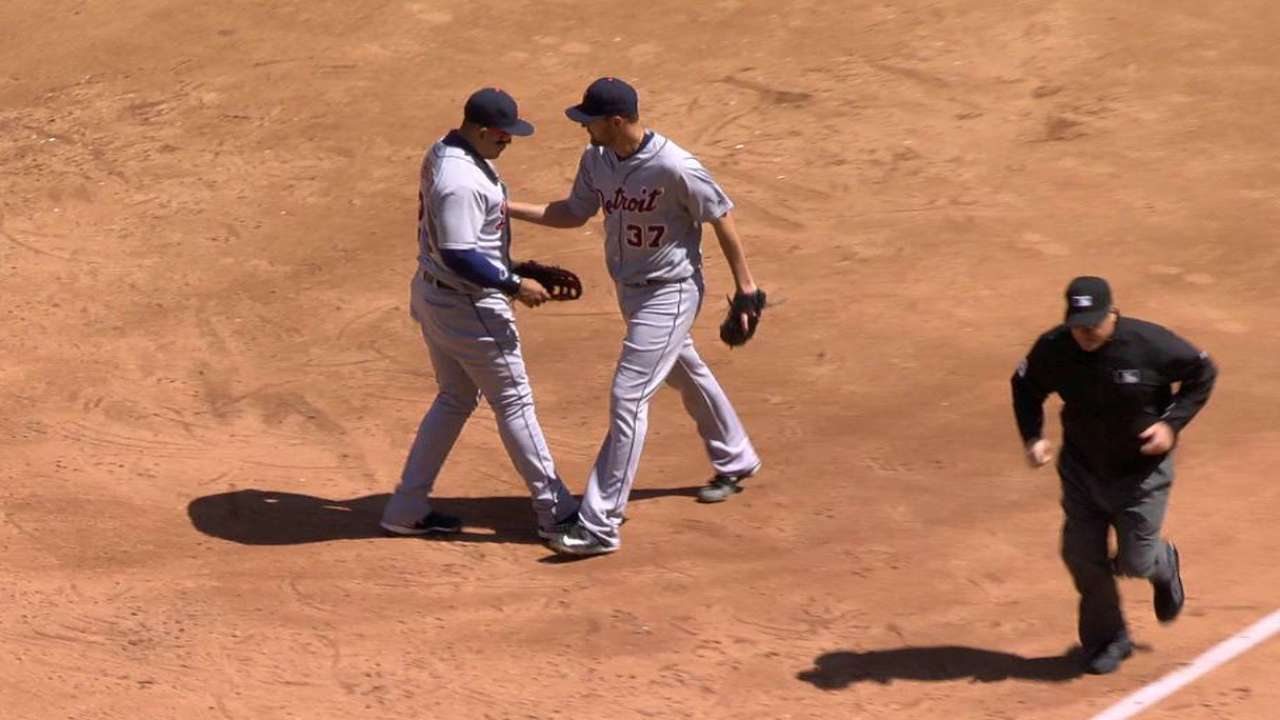 CLEVELAND -- Once again, the Tigers' Mike Pelfrey spent his between-starts bullpen session working on pitches, trying to work his way out of his winless start to the season. This time, however, his work had nothing to do with the sinker.
Instead of honing in on the bread-and-butter pitch, Pelfrey worked on his secondary stuff, trying to round out his repertoire and give hitters a different look ahead of his next scheduled start Saturday against the Rangers at Comerica Park.
"Just give me a little different element to pitching," he said. "Everything's kind of running one way, so we're trying to get something running the other way."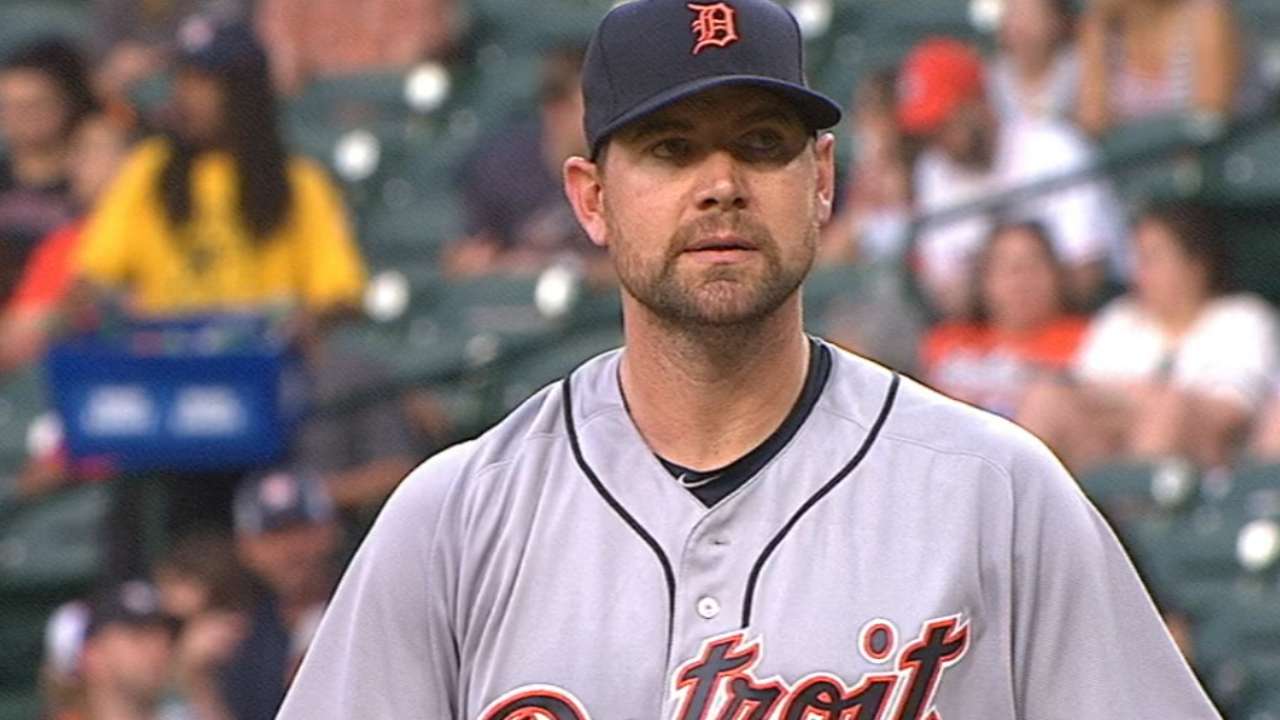 His tone is more upbeat than it was a couple of starts ago. Instead of harsh self-criticism, there's a little more confidence. He knows he needs to get better, a lot better, but he believes he can.
"It's not always easy," he said. "I just want to do my part, because these guys in here are so good. But the other day, these guys picked me up. I'd prefer they not have to do that, so that part of it is frustrating, you know? I'm going to be better. I know I'm better than what I'm showing. I'll get it figured out here."
Pelfrey has actually thrown a slightly higher percentage of sliders than he did last year, or in any season since 2011, with some success. While he's giving up a .386 average on fastballs put in play, and .364 on splitters, his slider is at .333. Pelfrey's curveball has been a bigger struggle.
Pelfrey focused his extra work two weeks ago on tightening the sinker, and he has felt better about it in the two starts since. Now comes the other stuff.
"I think my stuff is probably the best it's been all year," he said. "I don't know if that's saying much, but Oakland [April 26] I thought was the best it's been all year, and it was getting better the other way. I know the results weren't quite there, but it was better. I'm encouraged by that, definitely. I thought everything got better. Just need the results to match it, obviously, and that's the frustrating part."
Jason Beck has covered the Tigers for MLB.com since 2002. Read Beck's Blog, follow him on Twitter @beckjason and listen to his podcast. This story was not subject to the approval of Major League Baseball or its clubs.