9 lives? Romine 2 shy of playing all positions
After filling in at CF on Tuesday, Tigers utility man needs only to check off RF and C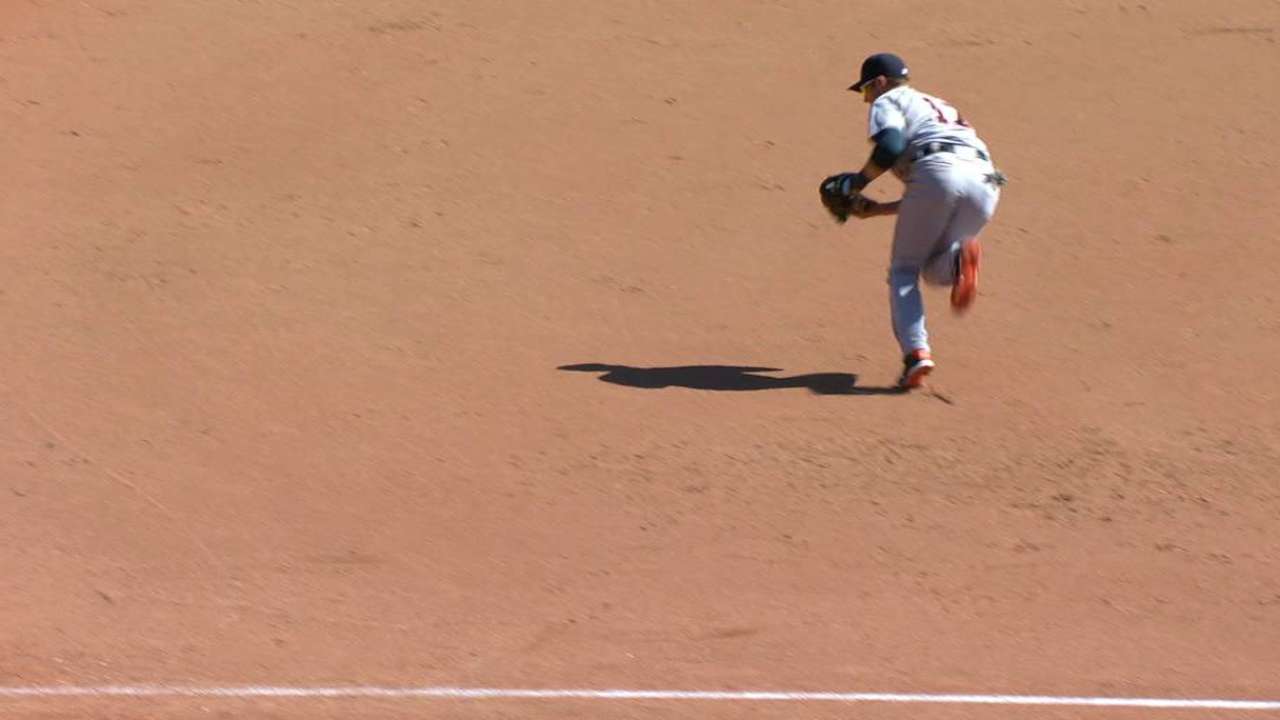 CLEVELAND -- Andrew Romine officially added center field to his Major League resume Tuesday night, when he took over for the eighth inning of the Tigers' 7-3 loss to the Indians. He has two more positions left to play -- right field and catcher -- to fill out the diamond for his big league career.
He wants all nine.
"I'm trying to get them all. I mean, at this point, why not? I only need two more," he said.
Moreover, he wouldn't mind playing them all in the same game someday before his career is through.
Romine has worked on outfield duty the past couple of years, and he played two games in left last season. But it took a roster depth issue with the Tigers carrying 13 pitchers to create the opportunity in center, where Tyler Collins' demotion to Triple-A Toledo last week means Anthony Gose has no obvious backup.
Thus, when Jarrod Saltalamacchia pinch-hit for Gose with two on and two out in the eighth inning, Romine's chance had arrived. He found his outfield glove, took off for the depths of Progressive Field and played out the inning. Once he grew comfortable with the surroundings, he said, it wasn't intimidating at all.
At that point, ironically, Romine would've also been a turn of James McCann's right ankle away from adding catcher to his career ledger as well, with Saltalamacchia out. Romine has been the emergency catcher since last season, and he has made a point to catch bullpen sessions and between-inning warmups to keep his skills fresh.
"Catching is the hard one. That would only come in special situations," Romine said.
Romine's pitching opportunity arrived on Aug. 22, 2014, in the Tigers' 20-6 loss to the Twins. Romine pitched the eighth inning of that game, allowing three runs on four hits -- including two homers -- while striking out one and walking none.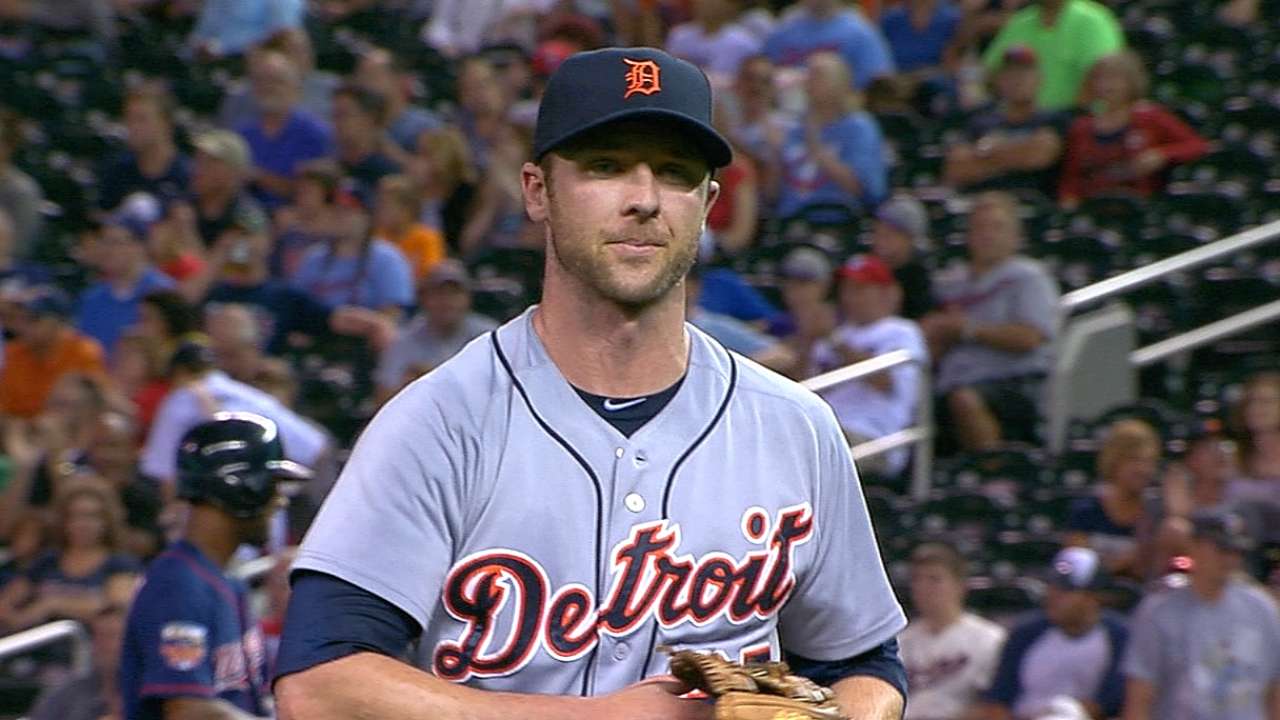 Though Will Ferrell made a documentary out of playing all nine positions in one day in Spring Training, just four players in Major League history have played every position in the same regular-season game. The Tigers were the last to do it, using Shane Halter all over the diamond for the final game of the 2000 season. Brad Ausmus, now Romine's manager, started that game at catcher before moving to third, second and first base.
If it was going to happen, the best chance seemingly would've been down the stretch last year, once Ausmus was assured of being back another season. Still, never say never.
Jason Beck has covered the Tigers for MLB.com since 2002. Read Beck's Blog, follow him on Twitter @beckjason and listen to his podcast. This story was not subject to the approval of Major League Baseball or its clubs.