Cubs' dominant pitching sets tone for success
Lester: 'I think that's allowed our offense to relax a little bit'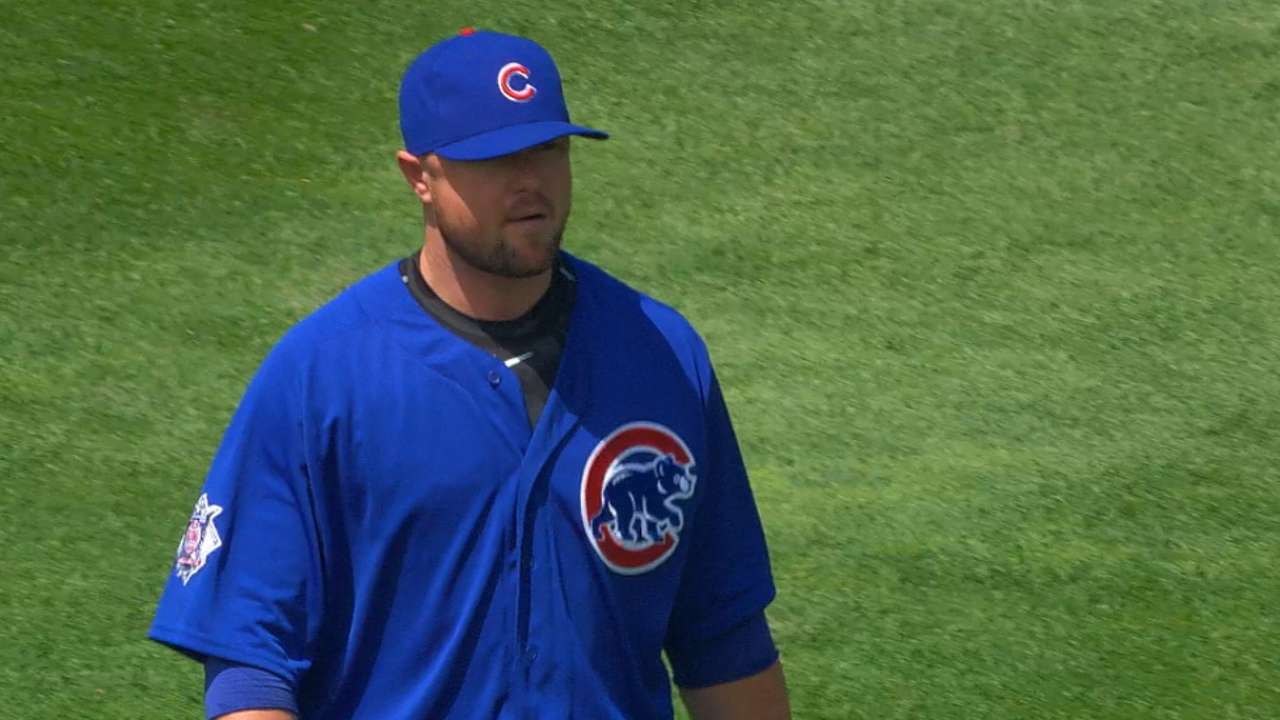 PITTSBURGH -- In a matchup between the two top teams in the National League Central, the Cubs' 6-2 win over the Pirates on Wednesday completed a three-game sweep at PNC Park. Chicago's recipe for success includes a key component -- outstanding pitching.
The Cubs allowed only five runs in the series. In three straight days, right-handers Jason Hammel and Jake Arrieta and lefty Jon Lester handcuffed the Pirates' offense.
"We pitched really well, and we've done that the whole year," Cubs manager Joe Maddon said. "The offense was good again, but the part that permits the offense to get into the flow of the game is the pitching has been so good. We've been able to stay at least even most of the time or on top of the other side, and offensively, we keep having good at-bats during the course of the game and then have a chance to wear people down by the end. That's pretty much been [the] road map to this point."
The Cubs outscored the Pirates, 20-5, during the series.
"We had the boys going on the bump, and they threw like we expected them to throw," Cubs catcher David Ross said. "Limiting them says a lot about pitch execution. Jon Lester today got into some jams and was able to pitch out of it, which was really nice to see. He's done that a couple times here lately. It was nice."
The Cubs' pitching has sparked them to a 20-6 record as they head back to Wrigley Field for a big homestand.
"We've been doing all right," Lester said. "Obviously, today I would have liked to have gone a little deeper in that game, but Adam Warren comes in and gets me out of that jam and picks me up, and obviously Pedro Strop and Hector Rondon. We've been throwing the ball really well. I think that's allowed our offense to relax a little bit and swing the bats like they've done. We'll just keep the same approach as a pitching staff and keep attacking and try to put up as many zeros as we can."
George Von Benko is a contributor to MLB.com based in Pittsburgh. This story was not subject to the approval of Major League Baseball or its clubs.