Source: Olivera's paid leave extended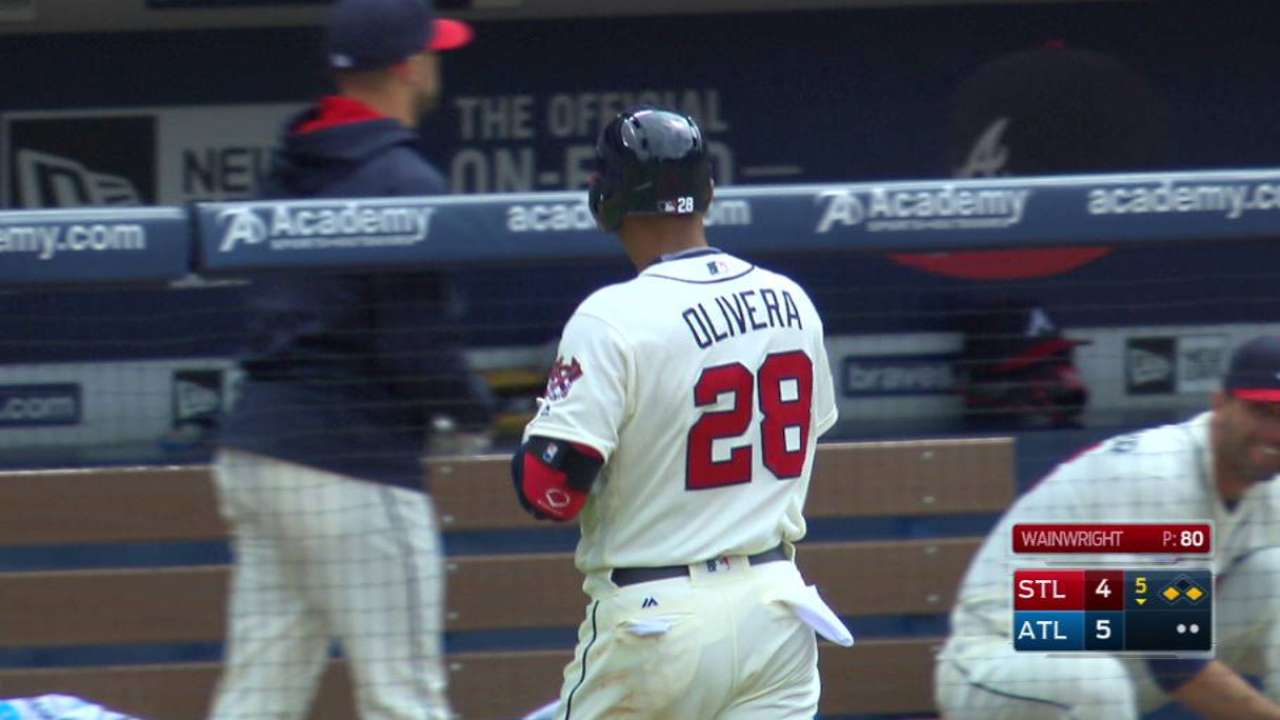 ATLANTA -- Braves left fielder Hector Olivera will need to wait a while longer to learn whether -- and how -- Major League Baseball will discipline him in connection to his arrest for allegedly assaulting a female acquaintance last month.
According to a baseball source, MLB extended Olivera's period on paid administrative leave again on Wednesday. The Commissioner's Office will continue to investigate what transpired during the early-morning hours of April 13, when the woman told police she had been assaulted at the Braves' team hotel in Arlington, Va.
This marks the second time MLB has extended Olivera's period on administrative leave in order to continue its investigation to determine appropriate discipline.
Olivera was charged with one misdemeanor count of assault and battery. The 31-year-old outfielder was immediately placed on administrative leave in accordance with MLB's Domestic Violence Policy. The leave was initially set to expire on April 20, but the Commissioner's Office, in accordance with the Major League Baseball Players Association, can request to extend this leave.
Regardless of the severity of the discipline, Olivera's future with the Braves appears to be in doubt. Team officials have spent the past week discussing the options they have in regard to the outfielder, who has disappointed both on and off the field since being acquired by Atlanta in the three-team, 13-player trade that sent former Braves top prospect Jose Peraza and Alex Wood to the Dodgers before last year's non-waiver Trade Deadline.
As things currently stand, the Braves remain responsible for the $32.5 million owed through 2020 to Olivera, who has hit .245 and produced a .674 OPS through the first 30 games of his Major League career.
Mark Bowman has covered the Braves for MLB.com since 2001. This story was not subject to the approval of Major League Baseball or its clubs.