Dodgers top prospect Urias tosses 6 no-hit innings
Lefty strikes out 6 for Triple-A Oklahoma City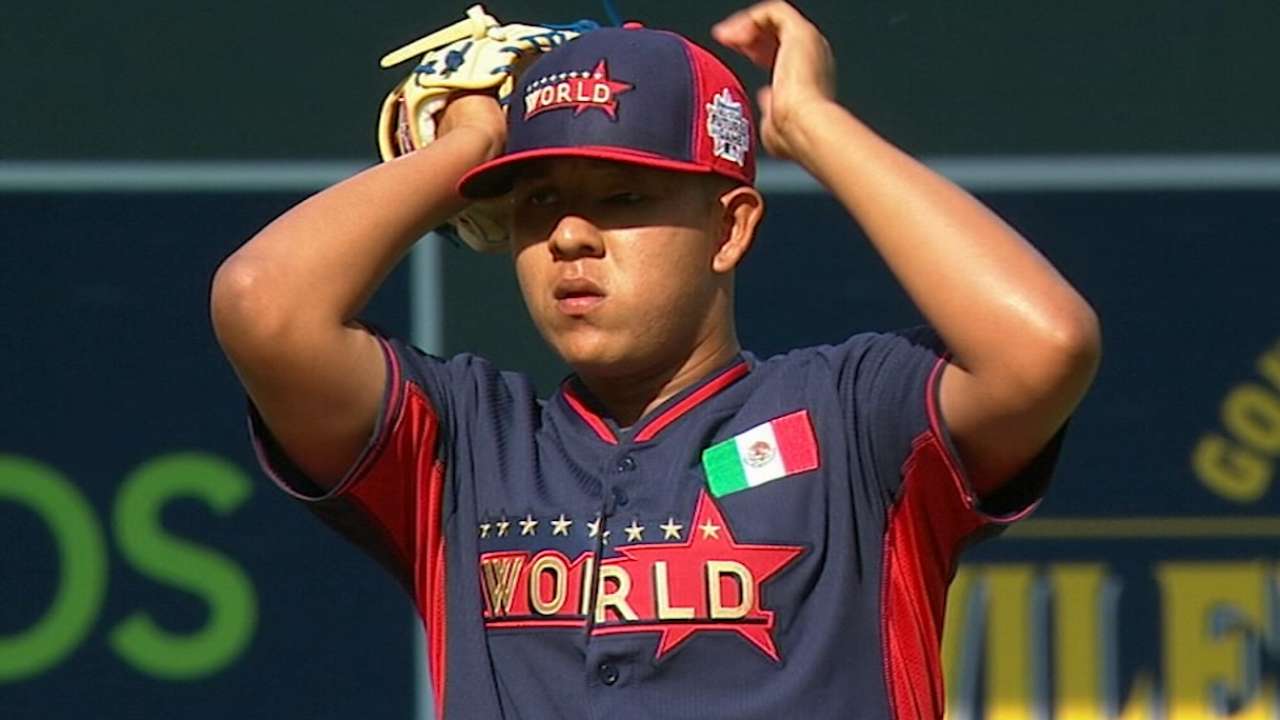 Dodgers top prospect Julio Urias fired six no-hit innings Wednesday afternoon for Triple-A Oklahoma City as the young left-hander continued to showcase some of the best stuff in the Minors Leagues.
Urias, the game's No. 2 prospect according to MLB Pipeline, added six strikeouts and walked none in his fifth appearance (fourth start) of the season. The outing lowered his season ERA to 1.88, and he's now fanned 29 batters in 24 innings while issuing just three walks.
"I feel like it's too early to say this was my best (start)," Urias told MiLB.com. "I plan on working harder."
Urias, who turns 20 in August, has long been considered one of the game's most talented young arms since the Dodgers purchased him for $1.8 million from the Mexican League's Mexico City Red Devils in 2012. The Dodgers have tried to bring him along slowly -- his career-high innings total of 87 2/3 came in 2014 -- but there has been speculation regarding how much longer Los Angeles can keep him in the Minors.
"The honest truth is every pitch I threw I had command over," Urias told MiLB.com. "Slider, curveball, changeup, I thought I was really confident throwing any pitch in any moment. I felt really good today."
Urias possesses plus or better stuff across the board, with his fastball sitting at 91-94 mph and reaching 97.
Cash Kruth is a reporter for MLB.com. Follow him on Twitter at @cashkruth. This story was not subject to the approval of Major League Baseball or its clubs.