MLB.com Columnist
Jesse Sanchez
Breaking down the Top 30 International Prospects list
Venezuelan shortstop Maitan leads crop of foreign phenoms eligible to sign July 2
Kevin Maitan did not just suddenly appear on the radar for international scouts. He's been on it for three years -- and he only turned 16 in February.
So it's really no surprise that the superlatives fly in when Maitan's name is mentioned in international scouting circles. Scouts and front-office executives describe him as athletic, big, strong and talented. They compare him to a young Miguel Cabrera and Chipper Jones, and other established Major League stars.
The switch-hitting teenage shortstop from Venezuela has long been considered the top prospect for the international class of 2016, but now it's official. Maitan is ranked No. 1 on MLB.com's list of Top 30 International Prospects for 2016.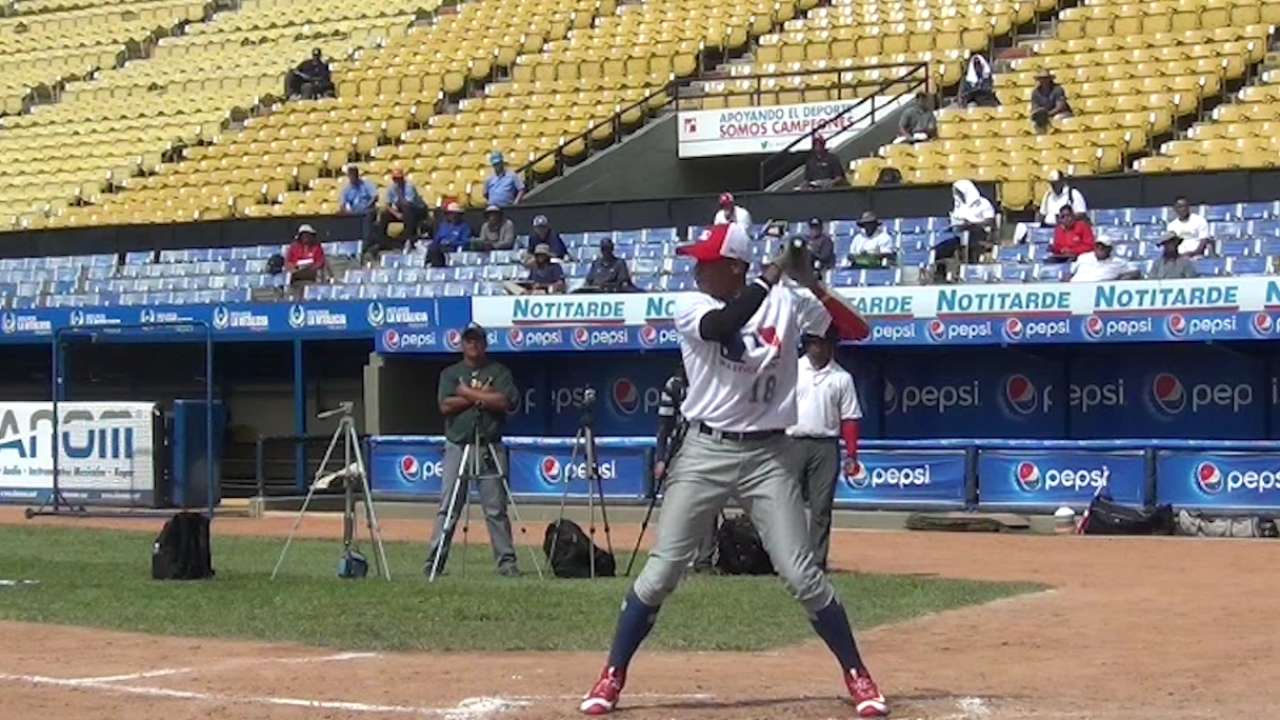 This year's Top 30 International Prospects list includes 14 players from the Dominican Republic, 10 from Venezuela, five from Cuba and one from Mexico. The positions break down like this: eight outfielders, 17 infielders, three pitchers and two catchers.
Top International Prospects
| Rank | Player | Position | |
| --- | --- | --- | --- |
| 1 | Kevin Maitan | SS | |
| 2 | Vladimir Gutierrez | RHP | |
| 3 | Luis Almanzar | SS | |
| 4 | Lazaro Armenteros | OF | |
| 5 | Gabriel Arias | SS | |
| 6 | Alfredo Rodriguez | SS | |
| 7 | Luis Garcia | SS | |
| 8 | Freudis Nova | SS | |
| 9 | Jeison Rosario | OF | |
| 10 | Jonathan Machado | OF | |
The best athletes at premium positions are the most appealing to international scouts. Six of the top eight and a total of 14 prospects play shortstop. There are only three pitchers on the list in part because most pitching prospects throw between 86 and 90 mph and it's more difficult for scouts to predict who will break out.
The list also reflects the impact of Cuban players. Four of the top 10 and five of the top 13 are from Cuba.
Many evaluators believe Cuban right-handed pitcher Vladimir Gutierrez, ranked No. 2, could have an immediate impact on a big league club. Gutierrez, who turns 21 in September, throws a fastball in the low-to-mid 90s and a plus curveball. He was Rookie of the Year in Cuba's Serie Nacional during the 2013-14 season and is not afraid of the big stage.
Fellow Cuban prospect Lazarito Armenteros, ranked No. 4, became eligible to sign in February, and he remains one of the most intriguing and impressive prospects on the international market despite some off-field distractions that included a change in representation after his former agent allegedly received a death threat.
Back in the Dominican Republic, shortstop Luis Almanzar, ranked No. 3, is a strong-hitting infielder who has some experience playing in the United States. He makes a strong case as the top teenage player from the D.R. in this year's class. Venezuelan infielder Gabriel Arias, a slick-fielding shortstop who has been praised for his easy and natural actions on offense and defense, rounds out the top five.
As for Maitan, he has shown power from both sides of the plate. He might be a better overall hitter from the right side, but he's expected to tighten up his mechanics once he signs with a Major League team and enters their academy. Maitan has shown an offensive approach at the plate that is beyond his years.
Maitan is considered a sound defensive player and has displayed good range in both directions. He has one of the best arms in the class, and one of the most projectable bodies. Maitan could end up at third base because of his overall skill set.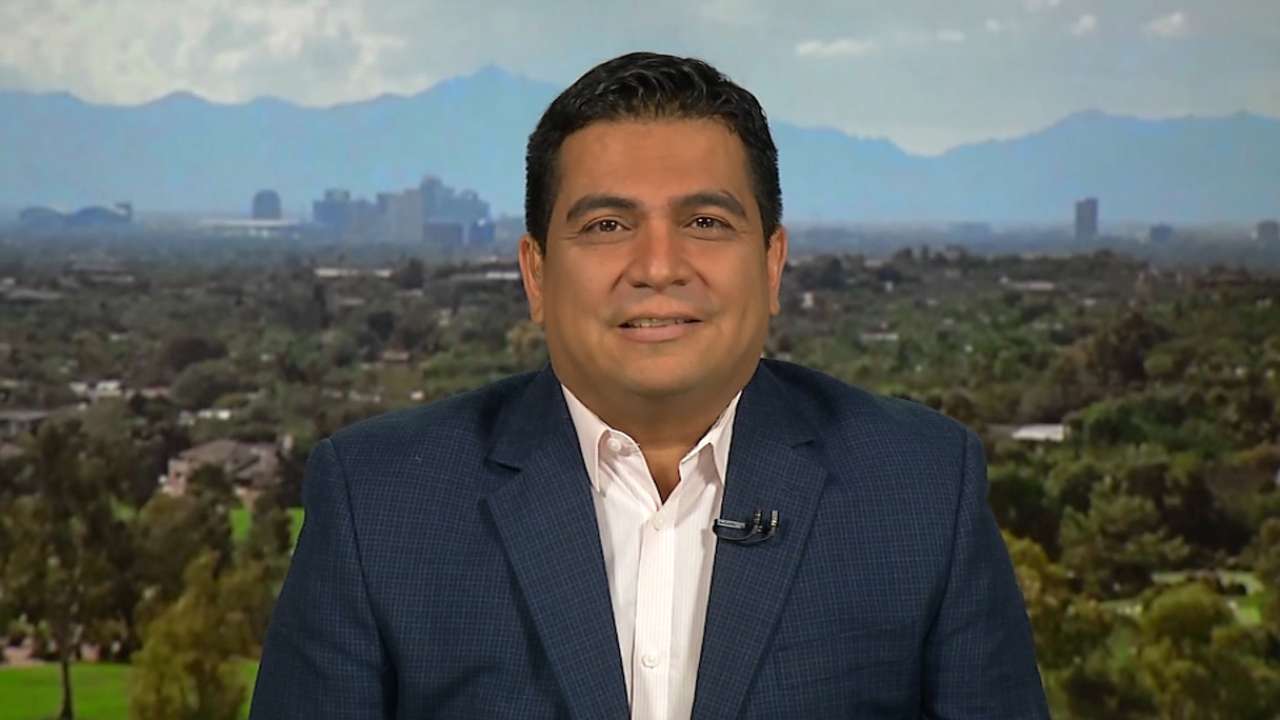 Scouts also like Maitan's makeup, as he wants to be the best. He might also be a Brave, since Atlanta is the favorite to sign him.
"Kevin is a special prospect. He's humble. He works hard," said Henderson Martinez, who has trained Maitan for the past three years. "He's the best prospect I've ever trained, and maybe he's the best prospect ever from Venezuela."
More than 400 prospects signed during the international signing period that started July 2, 2015, their first step to fulfilling their Major League dreams. That number could rise during the next period. In addition to prospects from the baseball hubs like the Dominican Republic, Mexico, Venezuela and Cuba, there are also prospects from places like Aruba, the Bahamas, Germany, the Netherlands, South Korea and Taiwan that signed deals with Major League teams.
This year's class features prospects from places like Belarus, Brazil, British Virgin Islands, Czech Republic, France, Germany, Honduras, Russia, Serbia, Slovenia, South Africa, South Korea, Sweden and Ukraine.
There will be plenty of high-profile talent and hidden gems from across the globe to come off the board on July 2 and in the months that follow. None will be bigger than Venezuela's Maitan.
International signing rules
There are specific rules for signing prospects like Maitan: An international player is eligible to sign with a Major League team between July 2 through June 15 of next year if he is 17 or will turn 17 by the end of the first season of his contract.
• International signing rules, penalties and teams expected to be big players on the market
The next Collective Bargaining Agreement could change the guidelines for signing international teenage prospects. The current CBA expires on December 1.
The Cuban pipeline
The current class could become even deeper if a number of younger Cuban prospects become eligible to sign. Per the current signing rules, players age 23 or older with at least five years of playing experience in Serie Nacional are not subject to the international signing guidelines. However, there is a group of talented prospects who don't fit that criteria who would be on the top 30 if they had been declared eligible. That lists includes pitchers Adrian Morejon, Norge Ruiz, Cionel Perez and Ronald Bolanos, and outfielder Jorge Ona will be among the top prospects when he becomes eligible to sign. They are all expected to become eligible during the current or next signing period.
The best of the rest
In addition to the top 30 players, there are hundreds of international prospects eligible to sign this year, and many could make it to the Major Leagues one day. Others will spend their careers in the Minor Leagues. This much is certain: outside of the Draft, trades and free-agent signings, the international signing period represents another opportunity for Major League clubs to stock their systems and potentially land a superstar in the future.
Here are more names to watch during the international signing period that starts July 2.
Juan Aparicio, C, Venezuela
George Bryner Bell, 3B, Dominican Republic
Allinson Benitez, RHP, Venezuela
Diego Blanco, RHP, Venezuela
Yeikel Blandin, CF, Venezuela
Roimer Bolivar. OF, Venezuela
Juan Contreras, RHP, Dominican Republic
Roansy Contreras, RHP, Dominican Republic
Yefri Del Rosario, RHP, Dominican Republic
Trent Duveaux, SS, Bahamas
Edisson Gonzalez, RHP, Panama
Victor Heredia, C, Venezuela
Diego Infante, OF, Venezuela
Cristian Longa, C, Venezuela
Elvin Luciano, RHP, Dominican Republic
Angel Macuare, RHP, Venezuela
Tucupita Marcano, INF, Venezuela
Anderson Melendez, OF, Venezuela
Luis Mieses, RF, Dominican Republic
Michel Miliano, RHP, Dominican Republic
Johan Oviedo, RHP, Cuba
Matthew Peguero, RHP, Dominican Republic
Alison Quintero, C, Venezuela
Charles Reyes, CF, Dominican Republic
Kevin Richards, OF, Dominican Republic
Nerio Rodriguez, C, Dominican Republic
Victor Ruiz, 3B, Mexico
Jhon Sandoval, CF, Venezuela
Jairo Solis, RHP, Venezuela
Lenin Sosa, INF, Venezuela
Frankin Soto, SS, Dominican Republic
Rodney Theophile, RHP, Nicaragua
Nicolas Torres, SS, Venezuela
Jesse Sanchez is a national reporter based in Phoenix. Follow him on Twitter @JesseSanchezMLB and Facebook. This story was not subject to the approval of Major League Baseball or its clubs.