Angels must decide on Ortega or Choi
With Nava set to come off DL, club will make corresponding move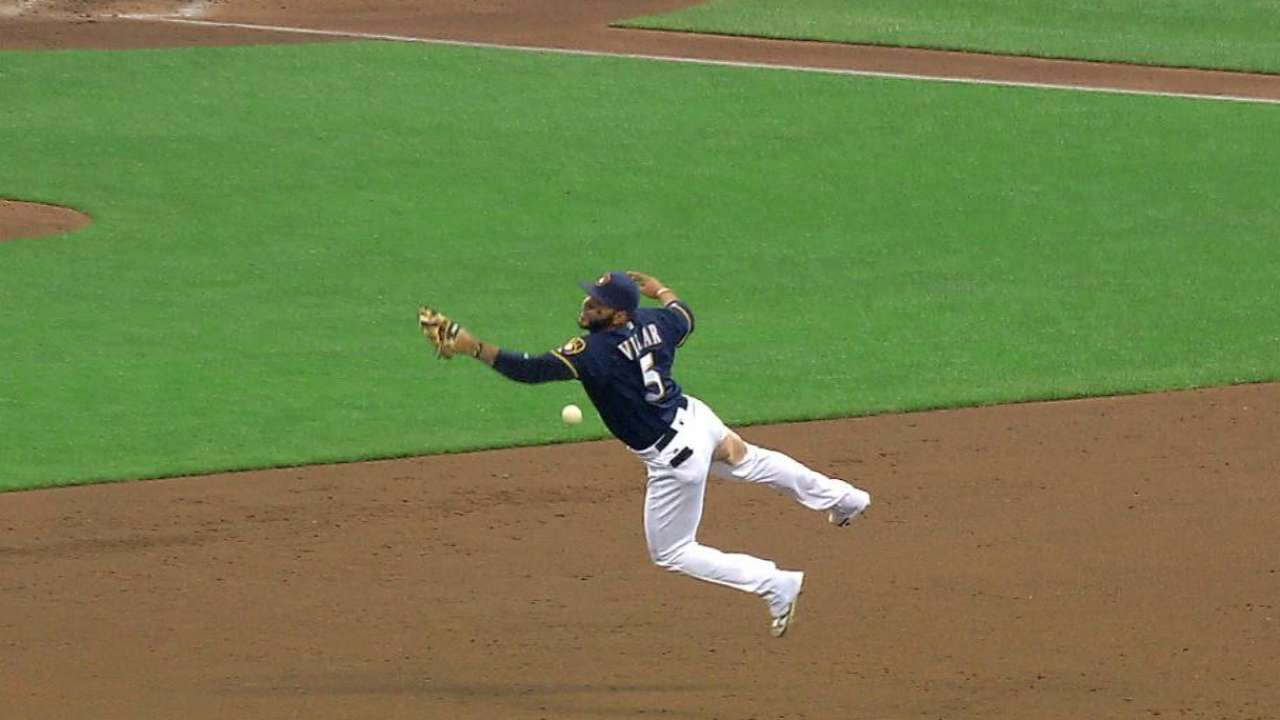 MILWAUKEE -- Daniel Nava remains on track to be activated off the disabled list by Friday, at which point the Angels would have to decide whether to keep outfielder Rafael Ortega or first baseman Ji-Man Choi on their bench.
Ortega has excelled as the starting left fielder against righties, providing above-average defense and posting a .345 on-base percentage. He went 1-for-5 with an RBI single in Wednesday's 7-3 win over the Brewers. But he also has options remaining, and the Angels are committed to reinserting Nava into their lineup when he returns from tendinitis in his left knee.
Choi, a Rule 5 Draft pick, has only compiled 20 plate appearances through the team's first 28 games and has yet to carve out a role. If the Angels take Choi off their active roster, they must slip him through waivers and then offer him back to his former team, the Orioles. If the Orioles decline to take Choi back, he can opt for free agency in lieu of an assignment to the Minor Leagues.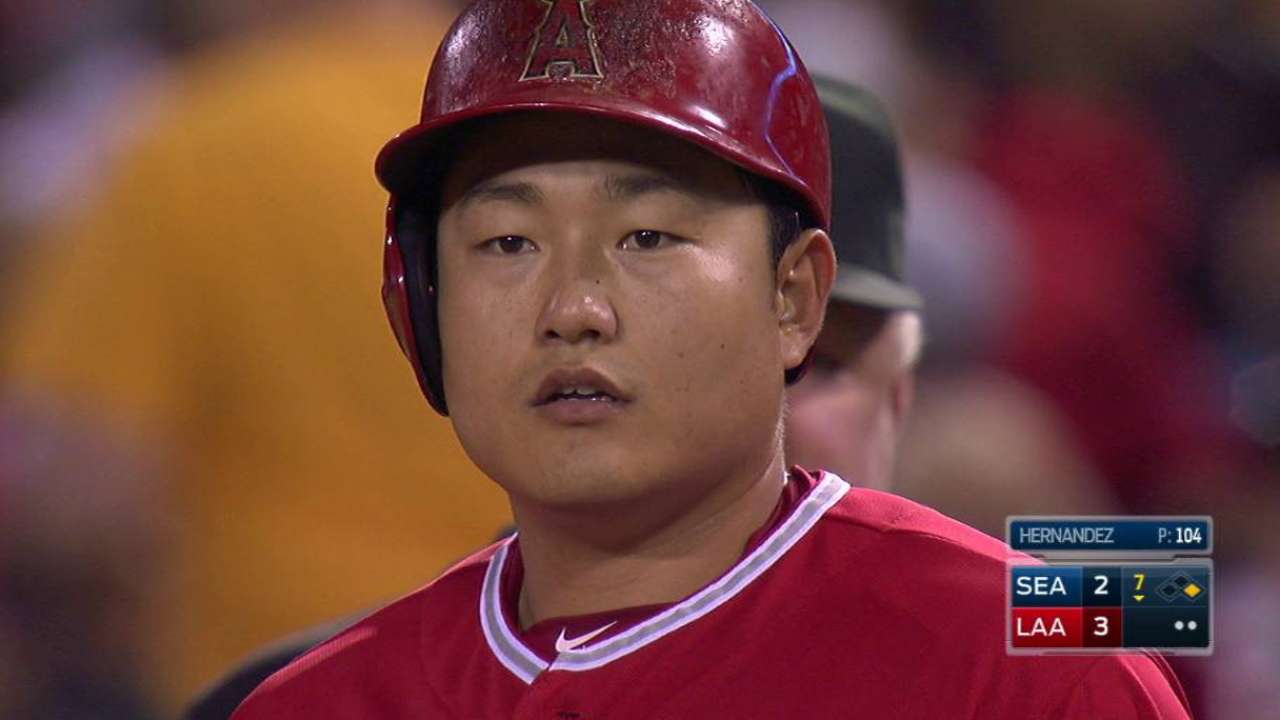 Optioning Ortega is the Angels' best way to preserve depth.
"We have high expectations of what Daniel can bring to our offense," manager Mike Scioscia said. "You couldn't have done a much better job than Raffy has done. He's done a great job, which bodes well for some depth that we have. We'll evaluate and see where we are."
Worth noting
• Jose Alvarez was a starting pitcher while in the Tigers' system, but the Angels aren't considering sending him to Triple-A so he can get stretched out and serve as additional starting pitching depth. They believe his stuff plays better in the bullpen and would like to continue utilizing him late in games.
• Scioscia batted his pitcher eighth in each of the Angels' three games in a National League park, after doing that only one other time in his managerial career. It was done to potentially give Trout more RBI opportunities. Albert Pujols started all three games at first base, forcing C.J. Cron to come off the bench.
• Angels bullpen coach Scott Radinsky recently underwent a procedure to alleviate symptoms and is resting comfortably in his home, the team said. Radinsky is "expected back at some point," general manager Billy Eppler added, but a return date has not been determined. Radinsky has been away from the team since being taken to a local hospital because of chest pains just as the team was leaving Oakland on April 13.
Alden Gonzalez has covered the Angels for MLB.com since 2012. Follow him on Twitter @Alden_Gonzalez and Facebook , and listen to his podcast. This story was not subject to the approval of Major League Baseball or its clubs.