Gore confounds Royals with handling of live ball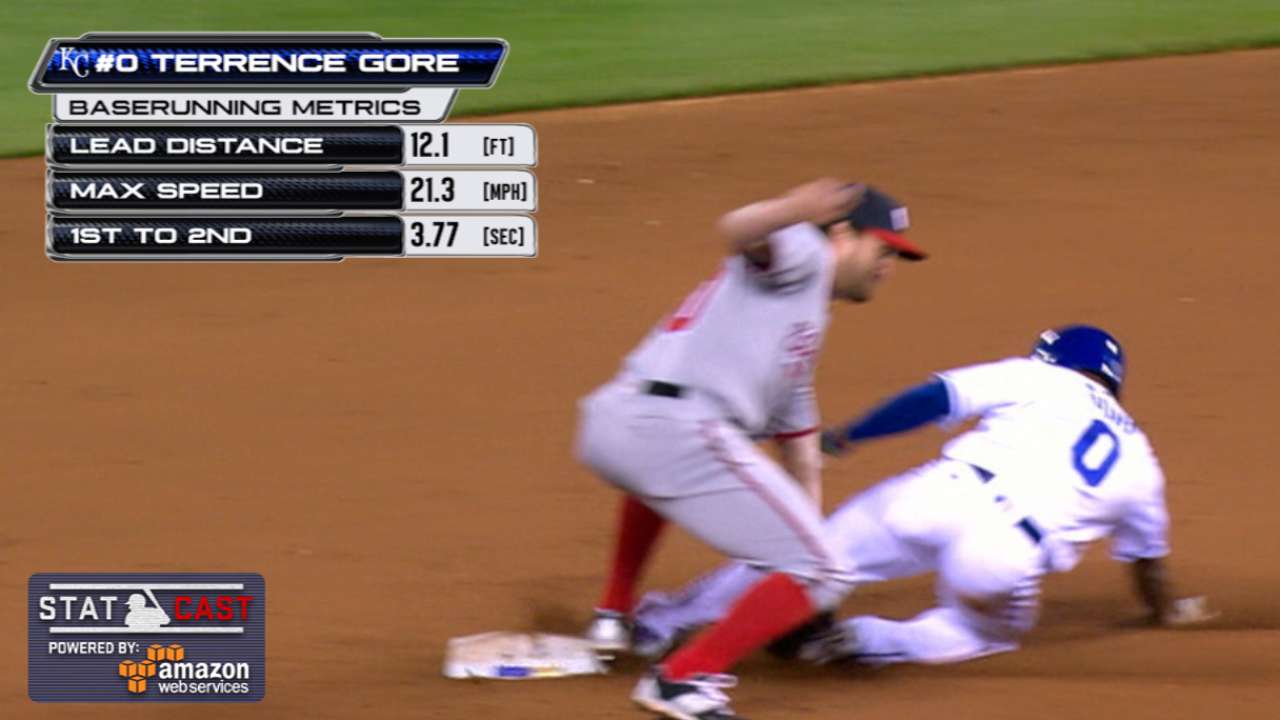 KANSAS CITY -- As Royals pinch-runner Terrance Gore swiped second base in a three-run ninth-inning rally on Tuesday night, he actually kicked the ball out of the glove of Nationals second baseman Daniel Murphy.
Gore might have been called out, but the ball squirted away from Murphy as he tried to make the tag.
Then, Gore did something that the Royals were still talking and laughing about on Wednesday morning: Gore politely picked up the loose baseball and handed it to a somewhat puzzled Murphy.
"I have never seen that before in my life," Royals manager Ned Yost said. "Never."
Gore apparently didn't realize what he did was a no-no.
Later, first-base coach Rusty Kuntz grabbed Gore in the dugout after Gore had scored the tying run.
Kuntz: "Um, Terrance, you do know that's a live baseball, right?"
Gore: "Huh. That's what the umpire said."
Gore was optioned to Double-A Northwest Arkansas after Wednesday's 13-2 loss to the Nationals.
Jeffrey Flanagan has covered the Royals since 1991, and for MLB.com since 2015. Follow him on Twitter @FlannyMLB. This story was not subject to the approval of Major League Baseball or its clubs.