Markakis leaves Braves to tend to family matter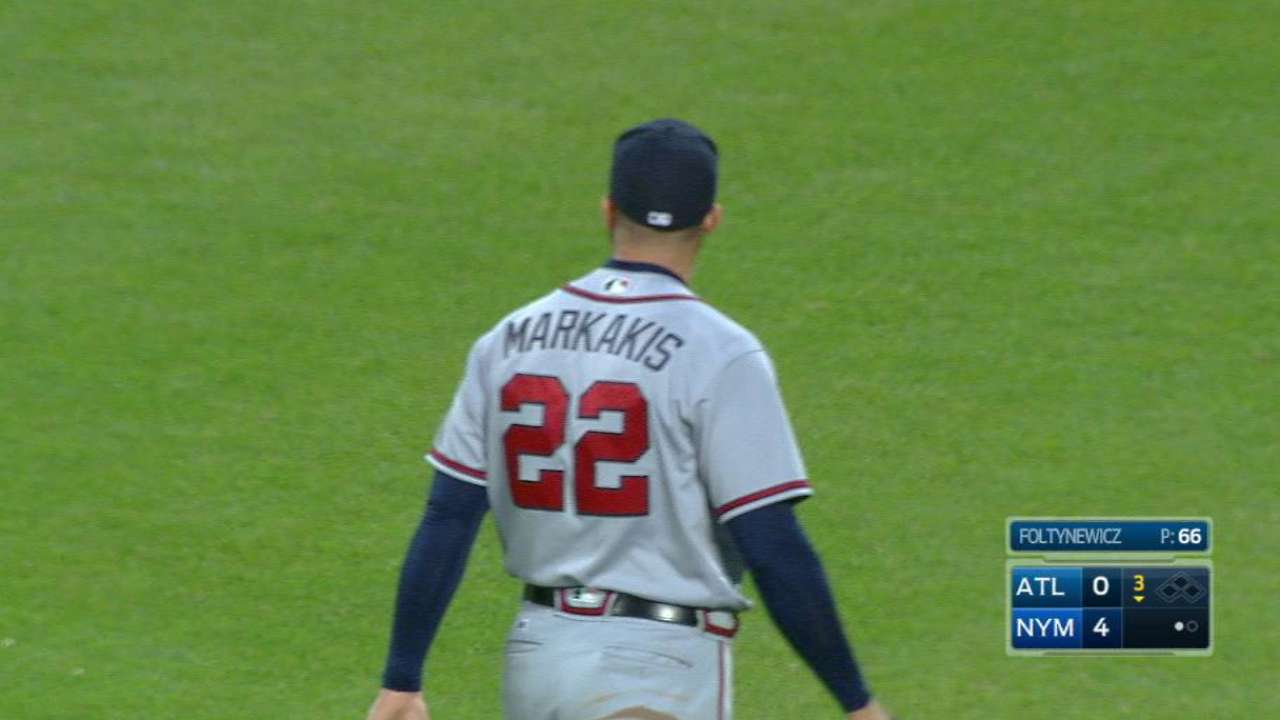 NEW YORK -- Braves right fielder Nick Markakis traveled to Baltimore to tend to a family matter on Wednesday morning.
Markakis called Braves manager Fredi Gonzalez shortly after 9 a.m. ET to inform him that he would not be present for Wednesday afternoon's series finale against the Mets at Citi Field. Gonzalez did not reveal any further details.
"I knew something was crazy when I received a call from him at 9:15 in the morning," Gonzalez said. "We've got our thoughts and prayers with him, and hopefully everything turns out OK."
Since leaving the Orioles to join the Braves last year, Markakis has continued to maintain his family residence in Baltimore. His wife and three sons live there when school is in session.
"We'll let [Markakis] decide if and when he wants to talk about it," Gonzalez said.
Markakis told Gonzalez that he hopes to return to Atlanta before Friday night's series opener against the D-backs. The 32-year-old outfielder has hit .281 with a .787 OPS through this season's first 26 games. Entering Wednesday, he ranked second in the Majors with 11 doubles.
To account for Markakis' absence on Wednesday, the Braves played Chase d'Arnaud in right field and utilized Mallex Smith in the leadoff spot.
Mark Bowman has covered the Braves for MLB.com since 2001. This story was not subject to the approval of Major League Baseball or its clubs.