MLB.com Columnist
Roger Schlueter
Stats of the Day: Arrieta continues epic run
Cubs' ace has won 17 consecutive decisions; improves to 6-0 in 2016
Here are five interesting items from around the big leagues on Tuesday …
• Jake Arrieta limited the Pirates to two hits over seven scoreless innings in a 7-1 Cubs win to improve to 6-0 with a 0.84 ERA in six starts this season. Arrieta is the eighth pitcher in the live-ball era to win at least 17 consecutive decisions (dating back to last season), and the first to do it since White Sox right-hander Jose Contreras won 17 in a row in 2005-06. Arrieta is seven victories shy of matching Carl Hubbell's Major League record of 24 straight winning decisions. According to the Cubs' media notes, Arrieta is the first Cubs pitcher since Three Finger Brown in 1908 to win his first six starts to a season. That year, Brown captured victories in his first 11 starts and went on to claim 29 victories. Over the past 103 years, Arrieta is the only Cubs pitcher to have at least six starts through his team's first 25 games with an ERA as low as 0.84.
• Seattle's Robinson Cano homered and doubled in the Mariners' 8-2 win over the A's. Cano, who is now in his 12th season, has produced 451 doubles, 31 triples and 248 homers in 7,245 plate appearances for an extra-base-hit percentage of 10.08. He is just the fifth second baseman in MLB history (minimum 5,000 plate appearances) to have an extra-base-hit percentage of at least 10.00 through his first 12 seasons, joining Alfonso Soriano (11.16), Jeff Kent (10.51), Rogers Hornsby (10.50) and Nap Lajoie (10.44). He also joined Hornsby (3,303) as the only second basemen with at least 3,300 total bases through their first 12 seasons.
• Cast your Esurance All-Star ballot for Cano and other #ASGWorthy players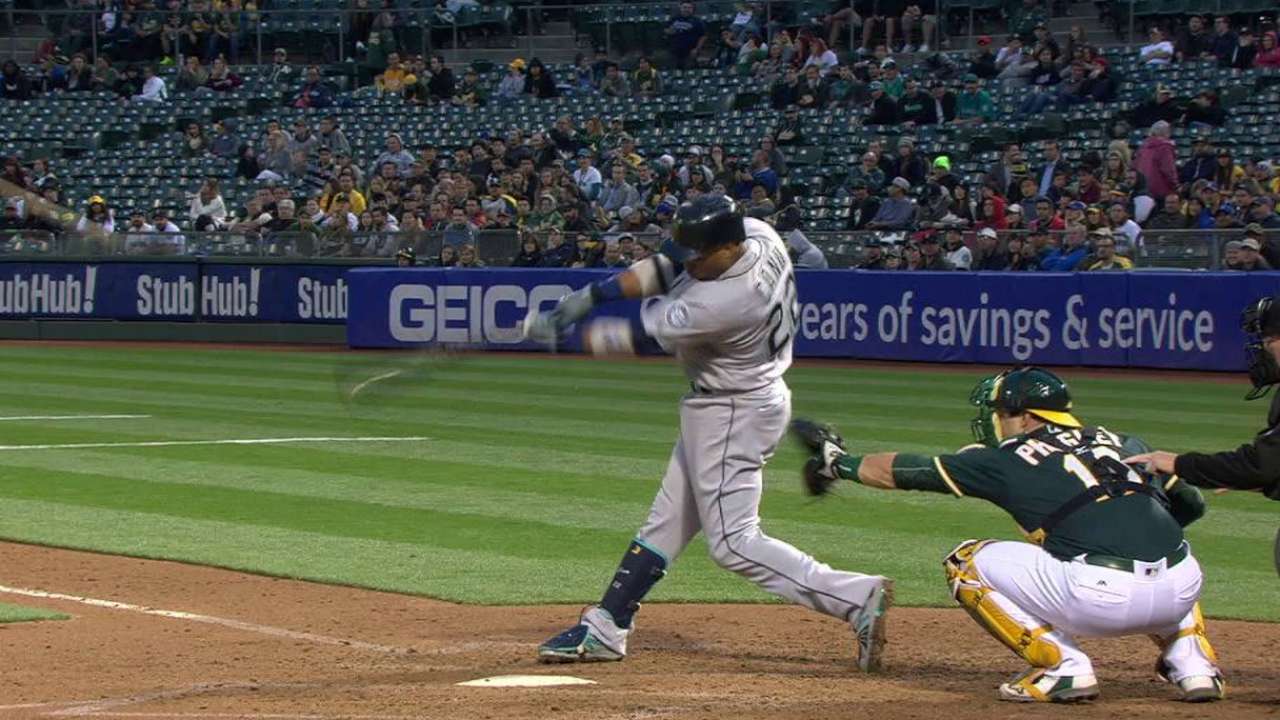 • Ryan Howard homered to provide the lone run in the Phillies' 1-0 victory over the Cardinals. Howard's 363 career long balls rank second only to Mike Schmidt (548) in team history. Three of Howard's home runs have come in 1-0 wins, including two this season. Schmidt had none of these.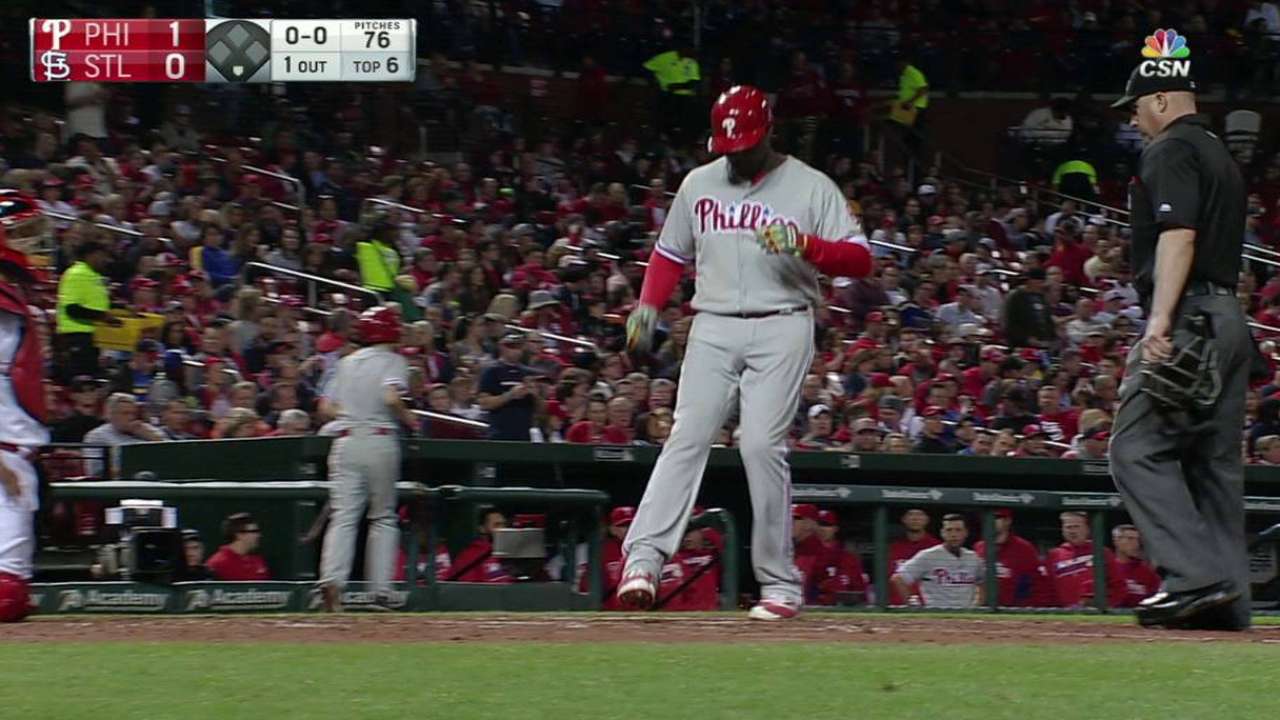 • With the Blue Jays trailing the Rangers, 1-0, in the ninth, Justin Smoak homered to tie the game. An inning later, Smoak connected on a game-ending roundtripper. With the doubling down of heroics, Smoak was the first Blue Jays hitter to produce a game-tying homer in the ninth and a game-ending big fly in extra innings. Before Smoak, the most recent big league player to do this was Tyler Flowers in a 5-4 win for the White Sox on Sept. 8, 2014.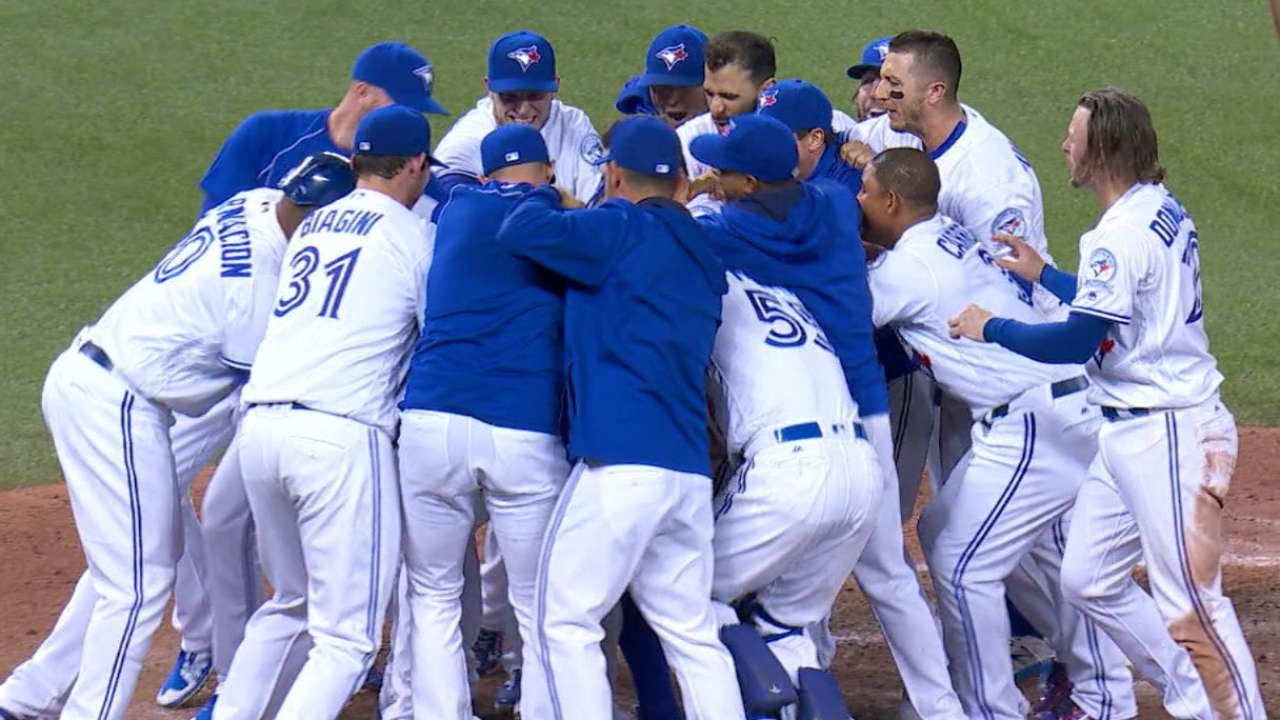 • With the bases jammed and his Marlins down, 4-3, in the sixth, Ichiro Suzuki delivered a pinch-hit two-run single. Suzuki, who is now 53 hits shy of 3,000, is a lifetime .383 hitter with the bases loaded. Since 1974, among players with at least 100 plate appearances in the situation, that mark is the 20th highest. Six players under this criteria hit better than .400: Pat Tabler (.489), Tony Gwynn (.444), Lee May (.405), Carlos Guillen (.402), Mike Hargrove (.402) and Mark Grace (.402).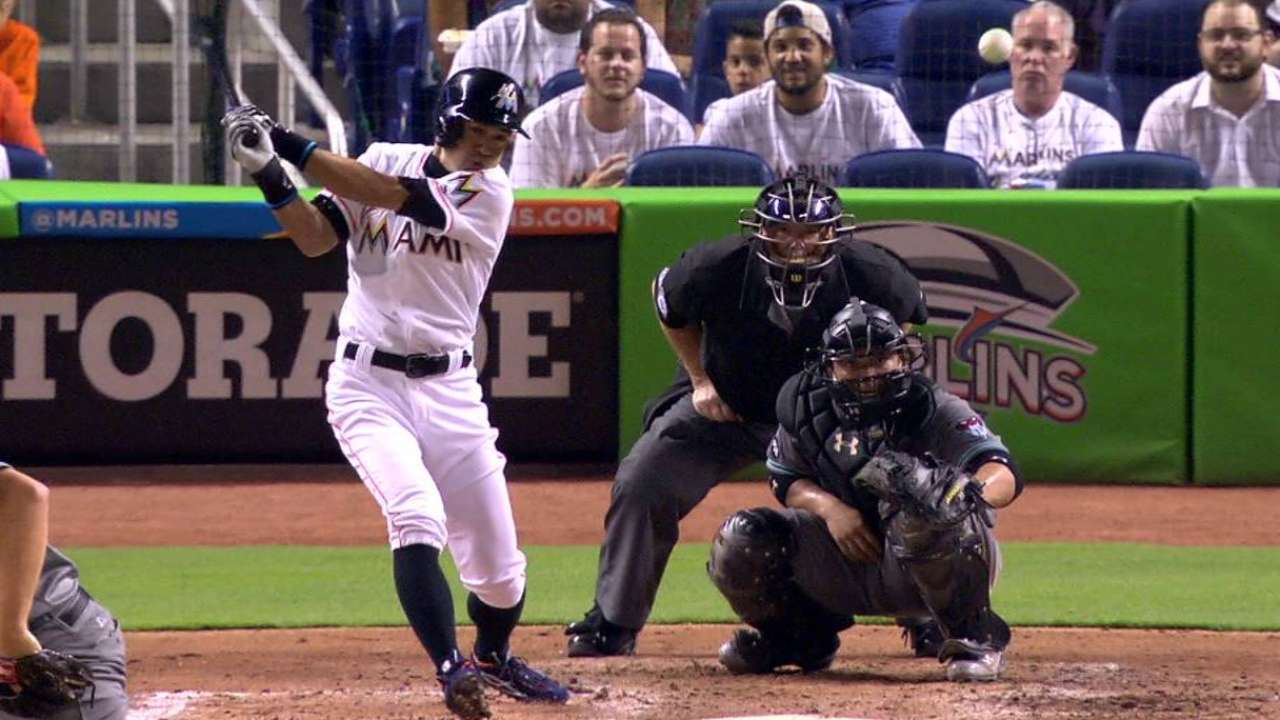 Roger Schlueter is a statistical researcher and writes for MLB.com. This story was not subject to the approval of Major League Baseball or its clubs.