Iwakuma fires efficient gem in long-awaited win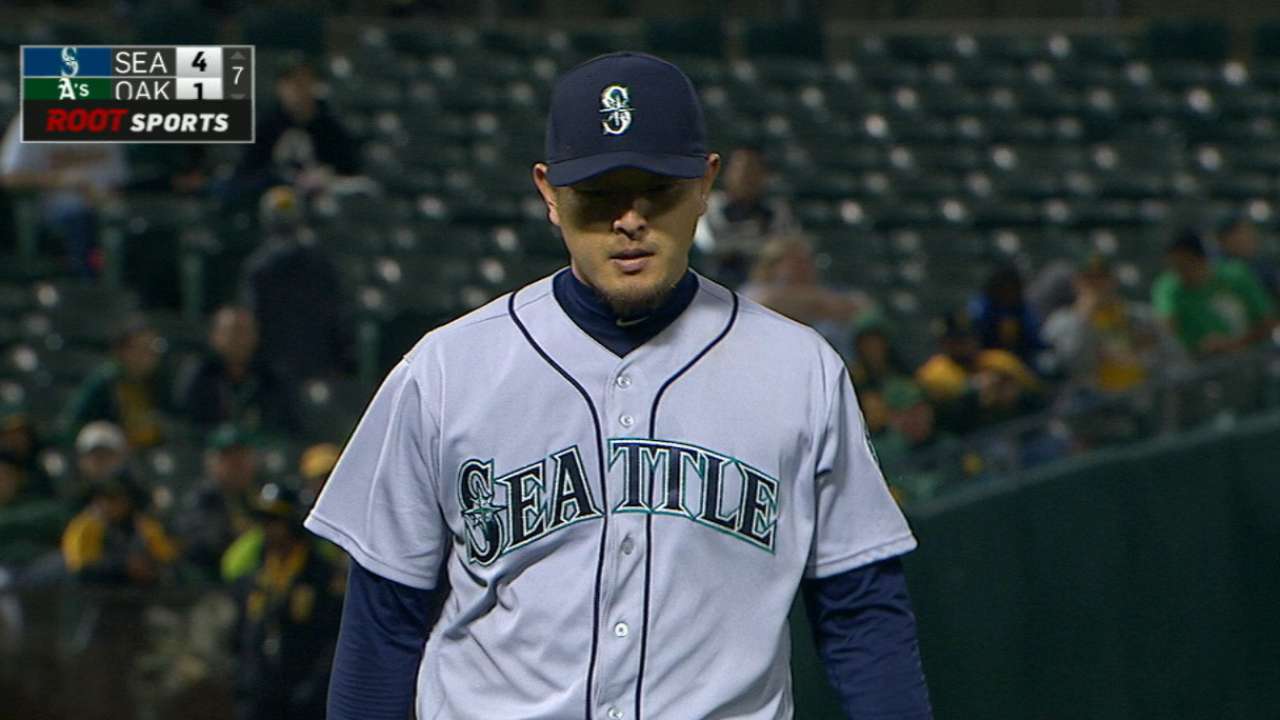 OAKLAND -- It took a month for Hisashi Iwakuma to notch his first victory of the season, but the veteran right-hander was sharp in Tuesday's 8-2 win over the A's as the Mariners continued their surge in the American League West.
Iwakuma allowed four hits and one run over seven innings in a command performance. It was a much-needed outing for the 35-year-old, who improved to 1-3 with a 4.03 ERA after enduring a winless April.
"I think I had a lot of life on the fastball, especially down low in the zone," Iwakuma said through translator Antony Suzuki. "That was very effective. I was able to get strike one, get ahead early and that worked out well for me."
Iwakuma wiggled out of trouble in the second when he got Marcus Semien on a hard groundout to Robinson Cano to escape a bases-loaded jam. And shortstop Ketel Marte delivered a splashy double play on a hard shot up the middle by Khris Davis in the sixth after the A's scored once to narrow the gap to 3-1.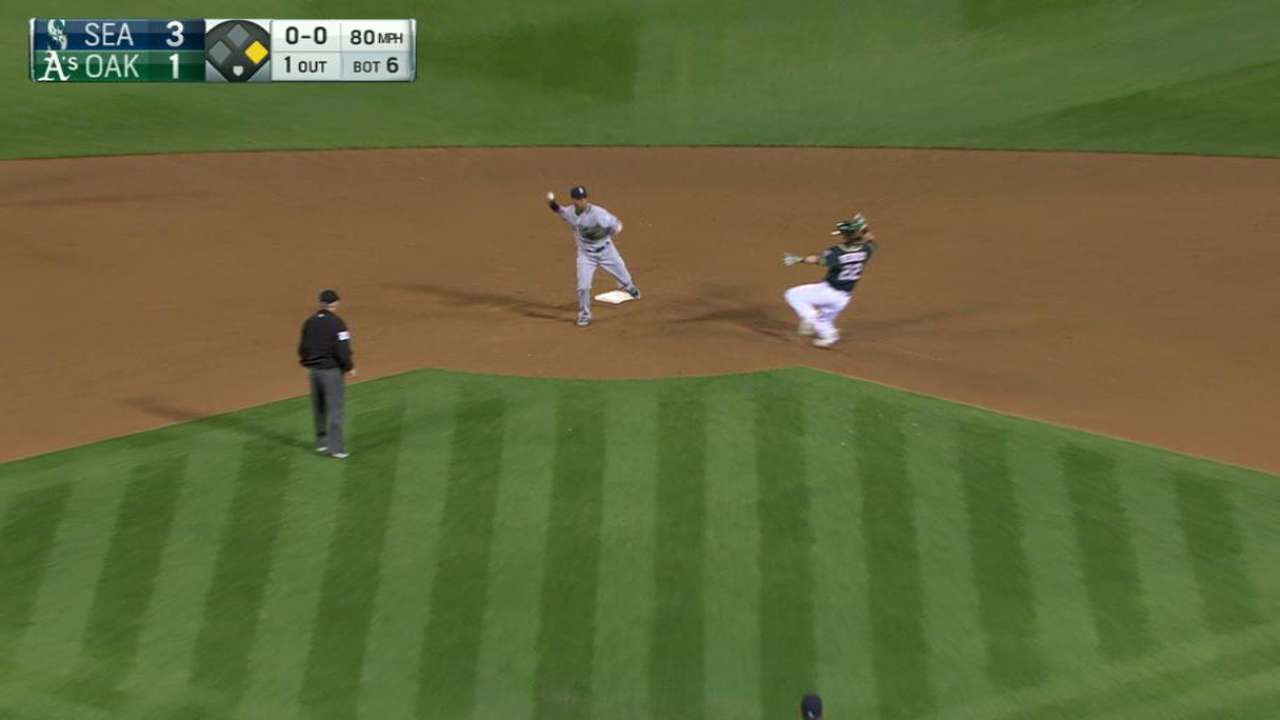 Facing Oakland ace Sonny Gray, Iwakuma knew he had to minimize the damage in the second with the bases loaded.
"The game was on the line," he said. "It was still early, but I was able to make pitches and execute when I needed to. But more than that, the defense helped me out today throughout the whole game. They saved me and got me out of a lot of jams."
Add in eight runs of support from an offense that cranked out a trio of home runs and Iwakuma was in cruise mode most of the night in an efficient 88-pitch outing.
"We scored early and I was able to run with the lead," he said. "I was facing their ace and you have that in mind, but you just want to execute when you have to, get out of jams and work quick and it worked out well."
Dating back to last season, it was Iwakuma's first win since Sept. 22 as he'd gone 0-4 with a 3.97 ERA in seven previous starts.
"Robbie made a nice play to get him out of that [second ] inning," said manager Scott Servais. "But he just stuck with his gameplan for the most part and he had some life on his fastball tonight, which was great to see."
Greg Johns has covered the Mariners since 1997, and for MLB.com since 2011. Follow him on Twitter @GregJohnsMLB and listen to his podcast. This story was not subject to the approval of Major League Baseball or its clubs.