Smoak's fire tops GIFs of the Day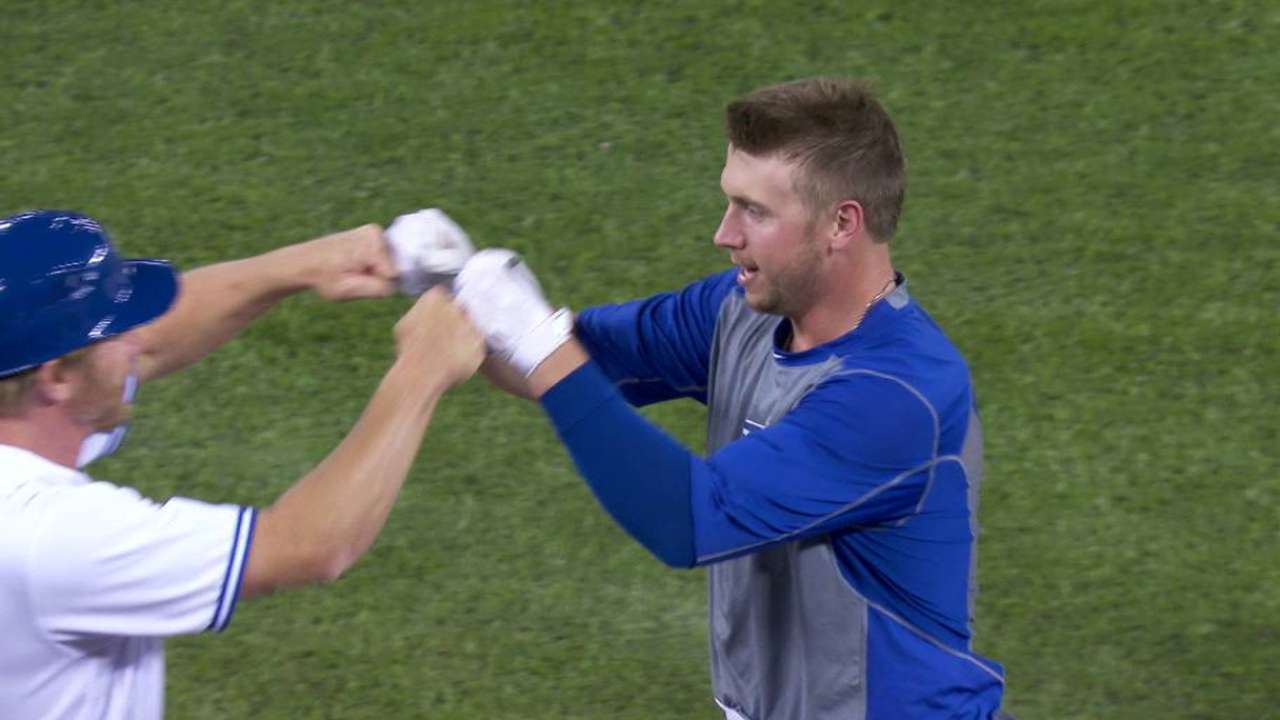 Here are the Top 6 GIFs from Tuesday's games, courtesy of @MLBgifs:
1. This highlight is Smoakin'
Justin Smoak hit this walk-off homer to give the Blue Jays a 3-1 win over the Rangers at Rogers Centre. What makes the story even better? Smoak hit a game-tying homer one inning earlier.
2. Cain very able in walk-off
The Royals held a walk-off party of their own at Kauffman Stadium, after Lorenzo Cain's RBI single capped a three-run ninth-inning rally against Nationals closer Jonathan Papelbon.
3. The one that got away
As Bob Uecker's Harry Doyle would say about Charlie Sheen's Ricky "Wild Thing" Vaughn in the movie Major League, Tanner Roark was juuuuuuust a bit outside with this pitch.
4. Adrian's ready to hit, not party
Two of Adrian Beltre's Rangers teammates were having a high-flying celebration, but all poor Adrian wanted to do was head to the on-deck circle in peace.
5. Not all Jays fans are dancers
One of the Blue Jays fans in this picture did not get the memo.
6. Right side of the tracks
When George Springer says he's headed to the other side of the tracks, it's not just a figure of speech.
Andrew Simon is a reporter for MLB.com. This story was not subject to the approval of Major League Baseball or its clubs.